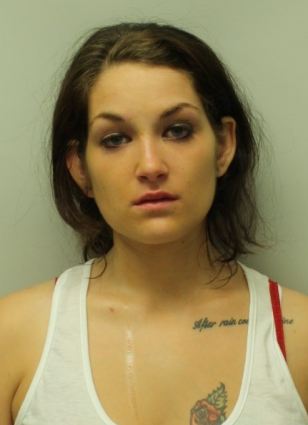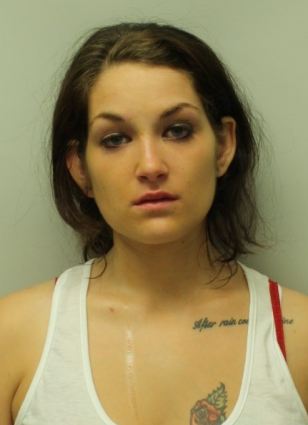 It seems Brittany Macintyre is shit out of luck after her ass came to be arrested when she unwittingly offered a $60 blow job to an undercover cop at the Tewksbury Public Library in Massachusetts.
The 20 year olds arrest came Tuesday after cops were summonsed after one library user was said to be acting 'suspiciously,' purportedly offering sex among the hardbacks.Indeed who said reading books had little very to offer..?
Dispatching a a plainclothes detective, the detective would tell that Brittany Macintyre of Nashua, New Hampshire, had approached him almost immediately, giving him a pen and a piece of paper.
From there the two communicated via notes until she allegedly asked him for $60 and offered to perform a sex act on him.
'She handed him a pen and a piece of paper, and they conversed back and forth,' said Tewksbury Deputy Chief of Police John Voto. 'Ultimately she requested $60 for a sexual act.'
Along with being charged with prostitution, our collective heroine was also booked for an outstanding warrant for possession of drugs. Drugs of choice included heroin and cocaine.
Which is to casually wonder how much of a correlation is there between offering sex acts for money and obtaining such drugs?
One percent, three percent or 75 000 %?
Which is like asking do bears shit in the woods? Never mind Brittany as you can see I'm in a giddy mood this early afternoon.
Told one local woman via cbs: 'I didn't think Tewksbury was that big on prostitution,'
'I'm quite shocked because a lot of kids come here and I'm a teacher, so it's pretty scary.'
Yes who knew teachers could be so easily scared and reminded of the horrible rigors of what actually takes place in the real world, even in quiet quaint towns like Tewksbury.
Reiterated one man: 'That's something that you don't normally see every single day, especially around here in Tewksbury,'
This is the second time within the last year that someone has been arrested for soliciting sex at the Tewksbury Public Library.
Brittany Macintyre  and her misery is due back in court on July 30.