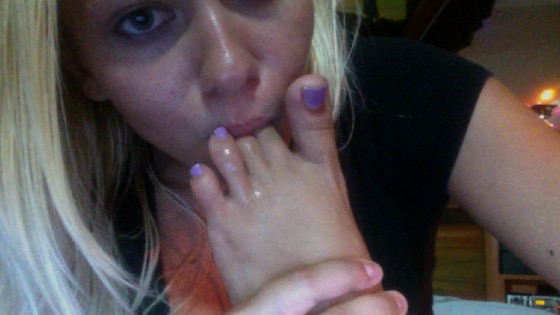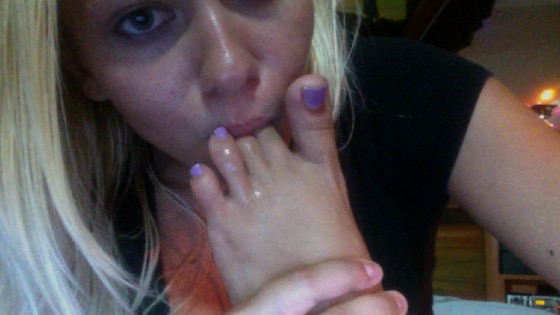 Bianca Byndloss, 19, otherwise known as the Florida foot goddess has come to find herself along with two other individuals in a spot of bother after authorities caught wind of an underage group sex video the porn star had come to participate in this past Wednesday.
Since her arrest along with Christian Hernandez, 19, and Bryan Yanes, 18 the three have come to find themselves accused of procuringg a sex party with three young girls (ages 12, 13 and 14). Hernandez it is alleged posted clips and photos of the session online.
Bianca Byndloss's arrest comes after a bevy of previous interesting arrests, including charges of burglary, theft, and battery. She was recently accused by a Skype client of taking his money and running.
She saves her more explicit photos for her Twitter account, where she describes herself as "Miami's po$hprincess aquarius goddess up-cumming porn diva born and raised in miami dade baby!"
A description that presumably leaves most Florida porn fiends gasping for breath.
Prior to her most recent arrest, Bianca Byndloss has been posting compelling pictures of her feet on her Tumblr and soliciting donations and gifts in exchange. She also had taken to Skype calls in exchange for money, along with posting explicit foot fetish and masturbation videos online. Naturally.
Since being arrested, Byndloss has been charged with three counts of lewd and lascivious battery on a minor and promoting sexual performance of a child. Each carries a maximum sentence of 15 years.
The (underage) porn that is fit to be consumed has just arrived at an inconvenient moment …
via dailydot