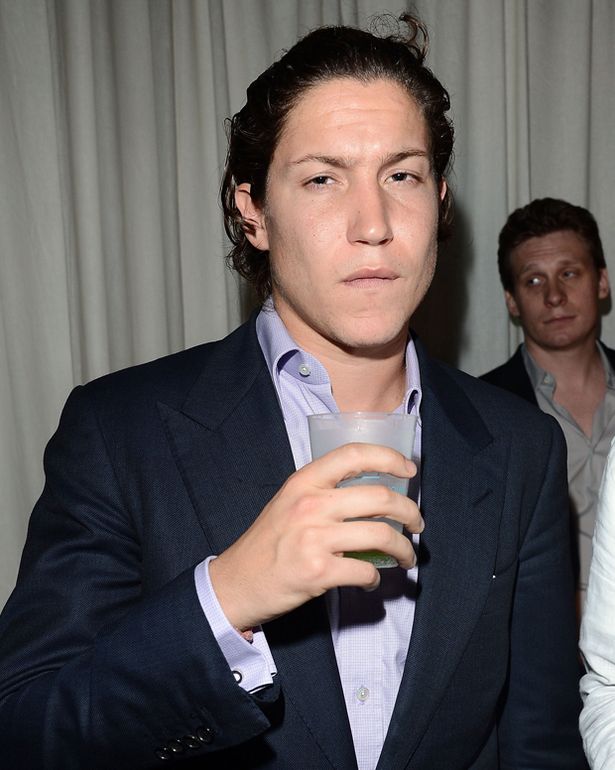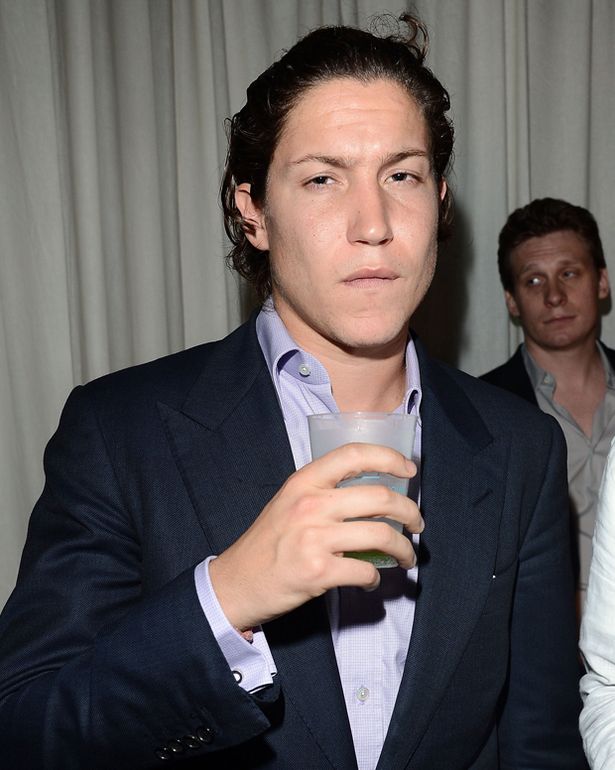 It seems at 27 years old, Vito Schnabel, the son of art scion, Julian Schnabel has managed to chalk up some decisive and impressive scores on his tally sheet. Most of them supermodels or glossy Hollywood actresses, just like dad. The question is how did the art dealer and connoisseur himself these days manage to get there?
It wasn't long after 40 year old German super model Heidi Klum dumped her security boyfriend Martin Kristen earlier this year that she quickly latched on to the stout demeanor of up and coming playboy Vito Schnabel who by now had ensconced himself firmly in the jet scene both here in NYC, Los Angeles and of course Miami at the annual Miami Art Basel where he has also become a fixture.
But lest you think Klum was the up and coming uber boy's first major conquest, you are all dead wrong. Vito knows better than you and he purportedly has the charm (and of course the family legacy and financial clout to back him) that has the uppity ladies dizzy.
nypost: Having already squired Demi Moore when she was 50 and he was 26, Liv Tyler when she was 32 and he was 23, and Elle Macpherson when she was 44 and he was 21, the art scion has always hit it off with more experienced ladies, according to filmmaker/artist Nemo Librizzi, a family friend who has known Schnabel since he was 8.
"I remember older women liking him when he was as young as 13, because he could carry on a conversation. He was precocious and elegant," says Librizzi of his "surrogate little brother," who lives in the West Village's Palazzo Chupi building, which his father designed.
"Younger women get weeded out because they can't hold their own in a conversation with him. It's not that he's directing his attention exclusively to older women."
Kids, I have to pause and grab my iPad and jot down some notes. Precocious and elegant and a tad of dashing charisma. Who would have thought? Who knew femme fatales were attracted to such uber qualities?
Reflects the post further: He's an avid athlete who surfs, golfs and plays hoops at Chelsea Piers. And before he was even out of Saint Ann's School in Brooklyn, he was dating Sports Illustrated model Frankie Rayder, who is 12 years older than he is, according to a family friend, who asked to remain anonymous.
Goes on to tell the anonymous friend who obviously has a thing for our collective hawt bixch:
"[He was] groomed to be with older women,'
'His mother [Jacqueline] is smoking hot, he's the youngest with two older sisters, and even in his awkward phase, he still had this thing that was alluring to older women. He's always had this confidence."
But lest you think it's all just a nonchalant exuding of savor fare, think again. According to relationship expert Dr. Gilda Carle, it all may have something to do with the young man's predilection towards the mother figure (isn't it terrible when tabloid writers preface to discern your psychological well being on a hodge podge of riff raft ennui?).
Told Carle to the nypost: 'The mother figure represents someone who is strong, dependable and someone they can always go to. Heidi has children, and she knows how to nurture. A lot of men want that type of nurturing.'
But then again lest you think Vito is just waiting for a mother figure, think again, he will ship you out if you don't fit the image that works (he is a brand on the up).
nypost: Perhaps this low-key attitude soured his 2012 relationship with Demi Moore. According to Page Six, he was reportedly furious that she flew to Art Basel in Miami to party, because he was there to do business and was worried that the mother of three would ruin his brand.
So how did Vito Schnabel land all the hot older bunnies? By cold mercurial calculation with a view to the nonchalant brilliant brand that he is. And so should you, this is NYC after all, where heart, charm, loyalty, looks, clout and good manners go a long way, or do they?
above image found here