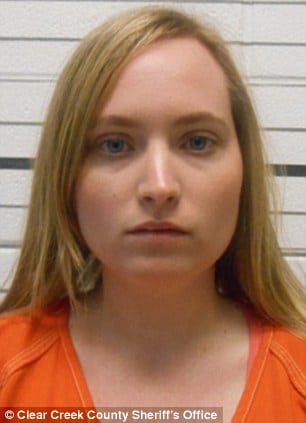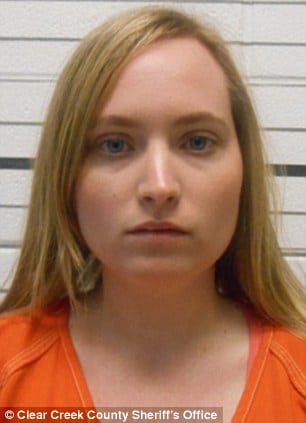 Kalyn Thompson, 25, an Oklahoma English teacher has found herself in deep shit after giving a flunking student an A after the 18th year old youth confessed to cops that the pair had sex multiple times.
The teacher who until recently taught at taught at Kellyville High School is believed to have had sex with the youth a number of times, including once at a nearby lake and then again at a hotel in Tulsa, according to KOTV.

Suspicions were raised after the student who had been flunking English during the fall semester miraculously posted a 98 on term reports, coincidentally around the same time when Thompson started sexting him. Prompting wonder as to what Kalyn Thompson was necessarily grading.
For her part, the English teacher was charged with second-degree rape because even though the two were of legal age consent, a teacher in Oklahoma is not allowed to have a sexual relationship with a current or former student until that person reaches the age of 21 despite the age of consent being only 16.
Thompson would soon resign upon finding out an investigation into her extracurricular activities had begun in mid April. A At the time of her resignation she would admit to school officials she had been texting the student in a 'sexual nature.'
Cops would also reveal texts texts between the pair discussing 'getting high.'
Investigators questioning the student discovered the pair's liasons began after they started talking outside the classroom in December before becoming sexually active in March, shortly after the student turned 18.
Reflected Michael Sullivan, a parent from the town: 'You send your kids to small town schools thinking they're going to get a better education because there's more one on one,' parent Michael Sullivan told KJRH. 'You don't expect to hear about a teacher messing with a student.'
Thompson was being held in Creek County Jail until she bailed out on a $35,000 bond.