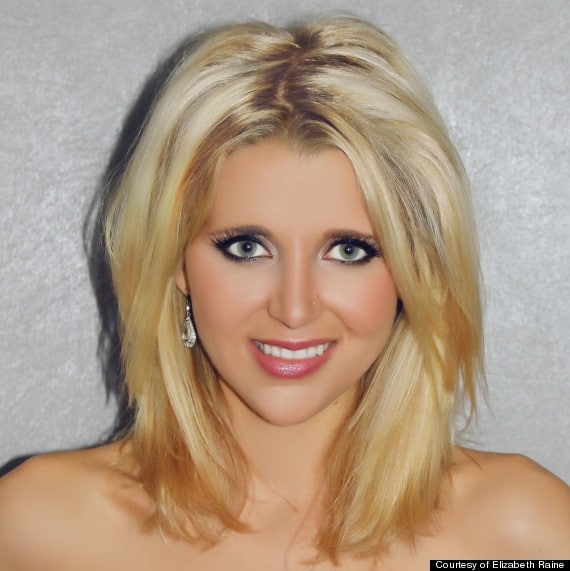 With less than a week to go, 27 year old medical student Elizabeth Raine is set to sell her virginity, with the current highest bid currently standing at $550 000.
While many have criticized her 'exercise' the blonde who recently decided to reveal her face (although she is still using an alias for now), Elizabeth Raine tells she enjoys the intellectual discussions that her auction provides. One also reckons she will probably enjoy the bounty her virginity collects too, despite assurances that she does in fact not need the money and money was not the motivator for her exercise.
Elizabeth Raine, 27 hoping to sell her virginity for $400K
Brazilian girl sells her virginity for $780 000. Is she a prostitute?
Brazilian girl set to sell her virginity to build homes for the poor. But is it worth it?
'All the criticism is either really off the mark or condescending,' Raine explained via Radar Online.
'I have been working on this project for a year now. It is deeply personal, and I haven't come across anyone who has told me something that I haven't already thought of and processed.'
Once bidding is over, the big date which will include a 12 hour date will happen in Australia because of the country's apparent lax prostitution laws.
'I think it really is a problem that our society is so quick to judge and comment on how others, especially women, conduct their lives,' Raine explained. 'I don't think it does us any good, and it certainly is not our place.'
Asked why she chose to reveal her face where as before she had kept it hidden, Elizabeth Raine responds: 'I actually didn't like the anonymity,'
'People mistake it for shame.'
To date Elizabeth Raine who is risking that someone from the medical community may choose to out her real identity has to her credit two bachelor's degrees in Biology and Engineering, and is now completing a combined MD/PhD program.
Asked whether she considers selling her virginity akin to prostitution, she recently told via elitedaily that she didn't believe selling her virginity was akin to selling her sexuality, that the two are distinct ends within themselves.
Elizabeth Raine in that interview criticized society's placing of a huge premium of a woman's virginity and in essence organized the event to capitalize on the very fact that many in society for reasons beyond her intellectual understanding have placed such values in the first place.
Interestingly in a recent interview with huffpo, Raine told she was open to kissing the winning bidder, and believed that she could even fall in love with the man who pays the most for her flower.
Reiterated Raine: 'I wouldn't rule out love, but it's very unlikely,' 
Bidding ends May 7th.