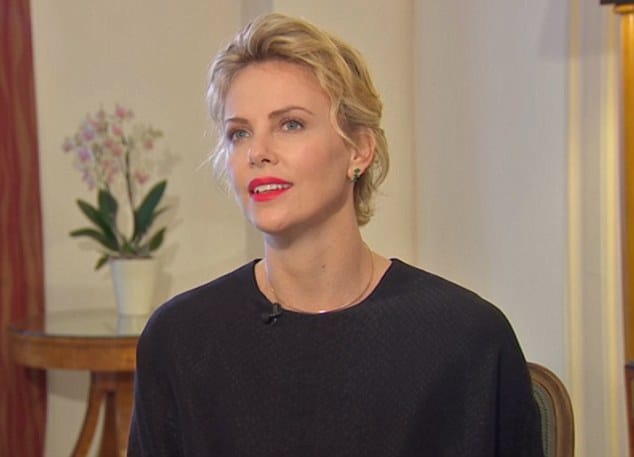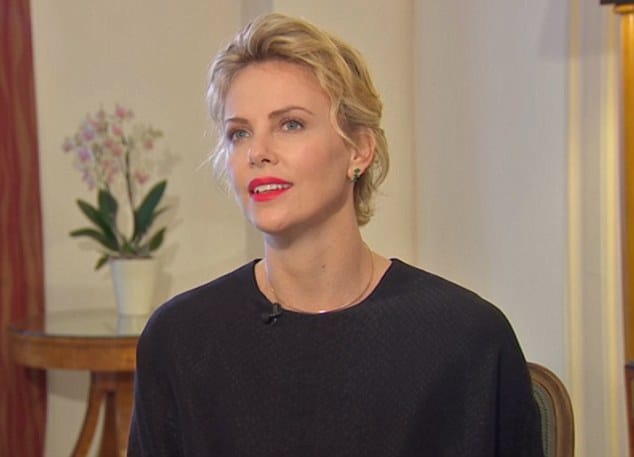 South African actress Charlize Theron has caused outrage after commenting, 'I feel raped,' in response to whether she ever googled herself.
The response came whilst Sky News were interviewing the actress during Charlize Theron's UK promotion of her new film 'A million ways to die in the west' (yes the irony).
Told the actress in response to whether she ever googled herself: 'I don't do that, so that's my saving grace. When you start living in that world, and doing that, you start I guess feeling raped.'
Asked by the interviewer if she felt that strongly about the issue, she said: 'Well, you know when it comes to your son and your private life. Maybe that's just me.
'Some people might relish all that stuff but there are certain things in my life that I think of as very sacred and I am very protective over them.'
From there it was open season on the actress, as social media went to work.
Told one twitter user: 'She should try telling that to a real rape victim.'
Another said: 'How stupid to comment about press intrusion the same as being raped. Makes my blood boil!!'
Told Mark Merryweather: 'How dare Charlize Theron compare press intrusion to rape – try telling a victim of rape that.'
Told Zenobia Bharmal: 'So Charlize Theron compared Press intrusion to rape whilst giving an interview to a member of the press… she's a hypocrite and disgusting.'
That said there were commentators on the web who also supported the actress:
She can say what she wans its her feelings!!! Pc brigade out on force again! I am a victim of sexual assault myself and i am not the least bit offended by this
She is expressing her own feelings and opinion. Nothing wrong with that. Others may not feel the same but it doesn't make her wrong.

Rape is a word with multiple definitions including to plunder or abuse; violate (in this case privacy). Don't try to spin a controversy where there isn't one.
Twilight actress, Kristen Stewart was forced to apologize when she made similar remarks in 2010 during an interview with Elle magazine.
Told Katie Russell from Rape Crisis England via the UK's dailymail: 'To us, it is always disappointing when someone high profile uses that language and turns sexual violence into a metaphor for something else.
'It is never appropriate and it trivialises the experience of sexual violence.
'The experience is devastating, as we have come to learn working with women who have been through it, and the impact can be life-long or very long term.
'Press intrusion is a very difficult experience but it is not appropriate to compare it to sexual violent/
'It's particularly disappointing in this case because Charlize Theron has campaigned against sexual violence before.
'She doesn't really have an excuse and it will upset people who have survived attacks.'