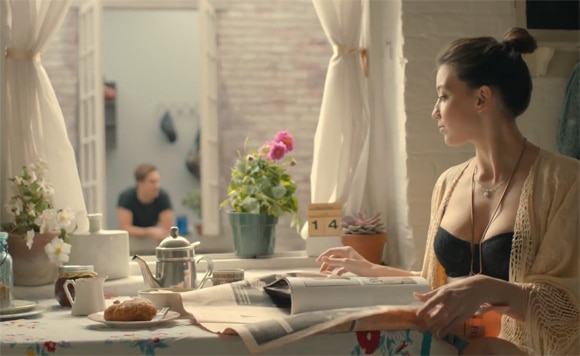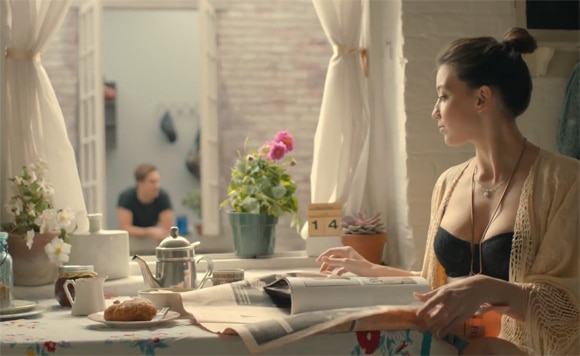 Bushwick's newly renovated Hacienda Villa may it seems be the home of swinger after all. Literally that is.
According to the building's owner, an active member of NYC's polyamory community, the three story brownstone is designed to be a haven for those who eschew convention and eager to embrace the notion of living in a 'sex positive community.' A community which encourages and delights in the consensual romantic relationships with multiple partners.
The Bushwick brownstone, known as the Hacienda Villa to date has filled 6 out of its 15 open apartments (amenities include a hot tub and wet bar gazebo) is currently reviewing other applications (openings are not advertised but by word of mouth via friends) with the hopes of soon filling the building with the perfect neighbors one could hope for. Assuming sexually liaising with one's neighbors is always one's cup of tea….
Tells Mischa Lin, who co-founded Open Love NY in 2009: 'It's not a one-size-fits-all relationship style like monogamy, where you get one partner,
'With polyamory, it's all about how much you can handle.'
According to the nypost each floor of the sex haven boasts multiple bedrooms ranging from $750 to $1,500, depending on size and if there is a private bathroom attached.
Tells one of the new tenants, Kate,  a 28-year-old graduate student at Columbia University working towards her masters degree in social work: 'I just want a place where I can take my partners to and it would be like a sanctuary,'
'It's not exactly what I was originally looking for, but I feel safe here.'
At present, Kate who still lives with her parents outside of NYC has three partners — one whom is married, another whom is engaged and a third partner whom  she has been seeing for eight months.
Offers Leon Feingold, the realty agent of the Troutman Street building and co-founder of Open Love NY: 'It's very important to us that anyone that considers living there is accepting of other people's lifestyles.'
What type of lifestyle and how far those 'lifestyles' go at present is anyone's guess, of course I'm going to anticipate something within the vernacular of sex, drugs and rock n roll, which thankfully comes under the eternal pursuit of bliss of many. Until next morning's hangovers and regrets that is…
Reiterates Feingold: 'Sometimes it's hard for poly people to find housing where's there's no judgments.'
Feingold tells at present all renters are just friends, but that too could change with the 'anything goes mentality' renters have signed up for, before adding, 'it's just going to be home for most of the people.'
The house, which is just blocks away from the Myrtle Avenue stop on the J, M or Z lines, has gone through a top-to-bottom makeover in preparation for its new community.
Isn't it time you finally got to live the fantasy you knew existed somewhere in NYC…?
above image found here