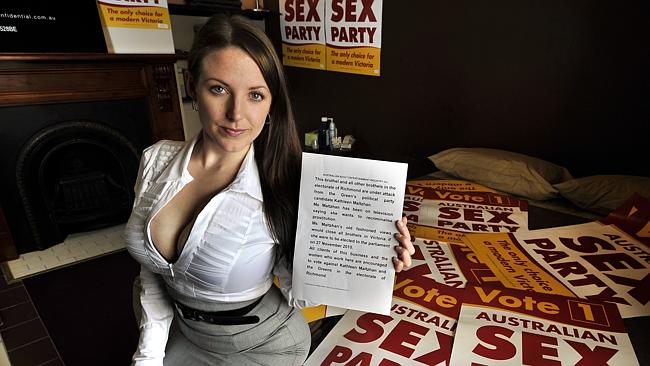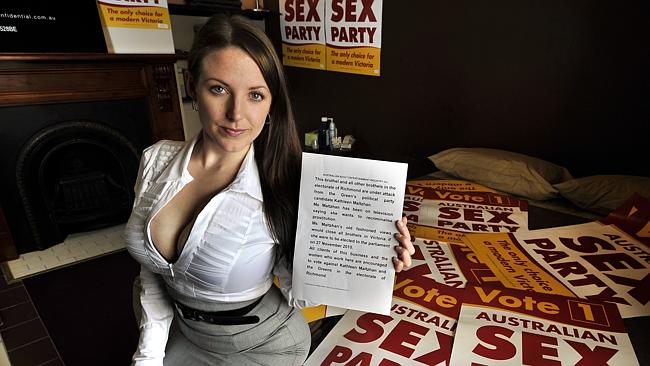 Australian porn star Angela White has caused disconcert after illicitly filming scenes of a sexual romp at Melbourne's La Trobe University library.
The film, believed to have been shot earlier this year purportedly depicts the Australian porn star Angela White and her partner initially getting it on in the bookshelves this whilst a student peruses nearby.
Kids isn't that the way to always go about public affection? Make sure innocent bystanders are easily flummoxed?
From there the lovers move on to nearby desks whilst keeping a look out.
What though makes this adult film caper intriguing is the fact that Angela White ran as a sex party candidate in the 2010 Victorian state election.
Since the video has been outed, university officials have expressed shock and outrage, telling that they were 'shocked and appalled by this brazen act.'  Well at least some of us…
Continued a university spokesperson: 'We knew nothing about the video footage until we were recently informed by some of our students.
'Permission was not sought, nor would it have been given. If requested we would assist fully with any police investigation.'
A Victoria Police spokeswoman said if the pair were caught in the act then charges of wilful and obscene exposure may apply.
The Dutch company that produced the video said they were sorry that the filming and posting of the video 'may have offended members of the public.'
'AGW Entertainment B.V. regrets that the filming and/or posting of the video in question may have offended members of the public,' the company said in a statement.
The company removed the trailer and full video from all servers and websites it leased, owned and operated on Monday.
Isn't it time you got the 'higher education' you've been craving too…?
above image found here