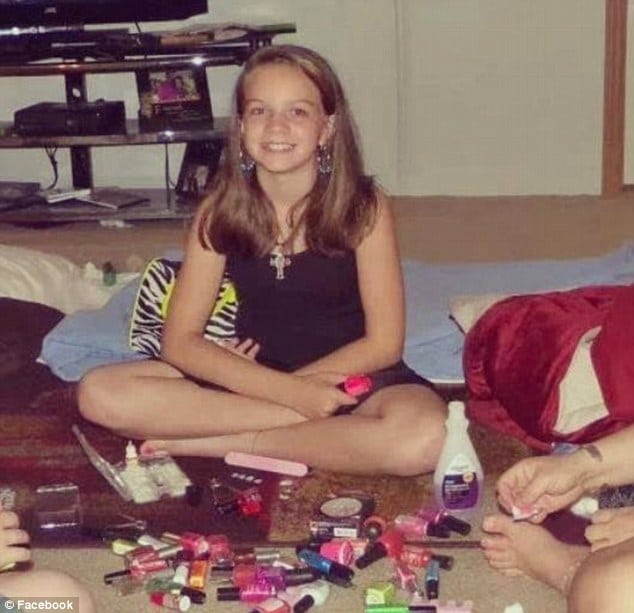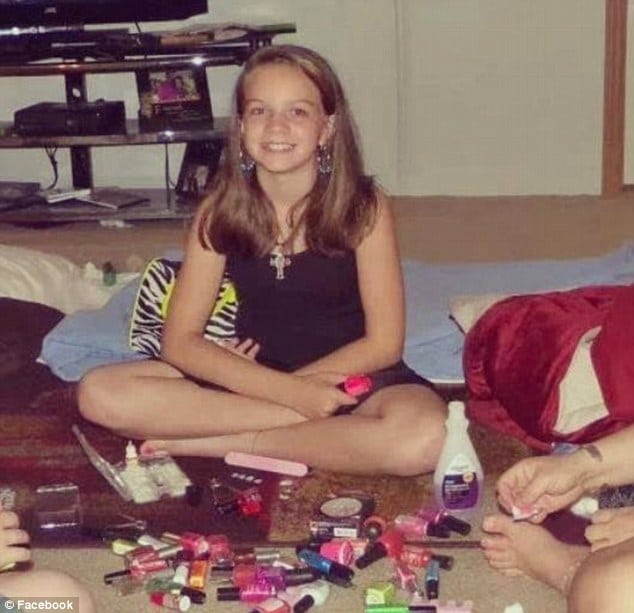 Antonio Trey Jones, a 15 year old boy from Sampson County, N.C has been arrested for the rape and murder of 11 year old girl McKenzie Mae Sessoms. At the time of the crime, on Sept 6 last year, the boy was only 14 when he took the life of his younger next door neighbor.
According to an affidavit the 11 year old victim was found suffocated with a pillow the morning after her adult brothers threw a 'rowdy gathering' at the family home. She had been found unresponsive when her father took to waking her up the following morning in lieu of school.

Prior to the girl's murder, Antonio Trey Jones, is said to have spoken in a vulgar way to McKenzie and had been banned from the girl's home.
At the time of the murder, the then 14 year old youth was living with his grandfather Howard Jones in a house off a dirt road – just feet from McKenzie's home, told the grandfather to WTVD-TV.
Reiterated Howard Jones: 'If he done it, I'm glad they got him. That's all I can say.'
At a Wednesday news conference, Sheriff Jimmy Thornton thanked the family for their patience during the eight months it took for detectives to collect enough evidence to make an arrest. Thornton said it was a particularly difficult case to solve.
Told Thornton via wbtv: 'I cannot fathom the emotional strain they've had to endure while searching for answers,'
Sessoms' grandmother Cathy Starke thanked investigators on behalf of the entire family.
'Thank God they've done their job, and they've done it well,'
'Now just keep us in your prayers.'
Starke said her granddaughter was just like any other girl.
'She loved riding horses, riding four-wheelers, just hanging with her friends,'
'She was an 11-year-old child.'
Starke said the girl wanted to be a nurse or a teacher.
'She had her whole life planned,'
Of her rapist and murderer she told: 'I don't know what made him do it, but I hope that by him doing it, he realizes that he's really messed up his life as well as taking McKenzie away from us.'
Recently, Jones moved to Franklin County to be with his mother, and it's there where authorities arrested him.
'He's just as sweet as he can be,' said family friend Rhonda Wright. 'Trey is being accused of terrible, terrible things that I just don't see him mentally capable of doing at all.'
She added Antonio Trey Jones was in special education. Though a teenager, but has the mind of a younger child, and has epilepsy.
Wright said when Jones came home from school Monday Sampson County detectives interrogated him for more than three hours without an adult.
'He told his mother yesterday they confused him,' said Wright. 'He was very confused. He said they turned some things around that he said.'
Following the interview, the boy is said to have  become upset repeating he didn't do it, and threatening to hurt himself.
The Sampson County sheriff said they have DNA evidence linking Jones to the crime.
Of concern is who the rowdy attendees on the evening of the party prior to the young girl's death the next morning where and what degree of supervision the father offered.
Jones is currently being held in a detention center in New Hanover County.