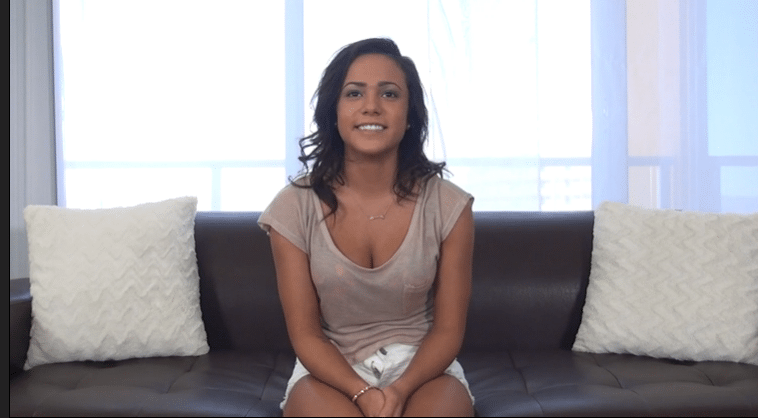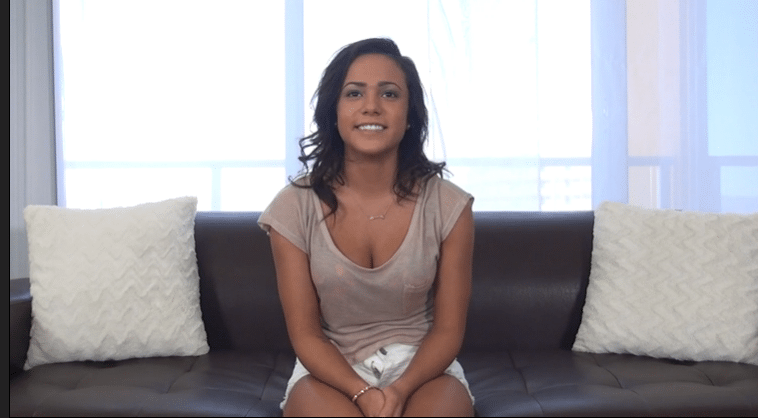 Alyssa Funke, a 19-year-old aspiring porn actress who was taunted on Facebook and Twitter after a video of her surfaced on the amateur porn site CastingCouch-X has committed suicide.
It is thought that the online harassment may have prompted Funke to take her own life.
Belle Knox responds to Alyssa Funke suicide: 'I also considered killing myself.' 
Alyssa Funke of Casting Couch suicide shows society's fear of women and porn 
dailydot: Funke, a straight-A student at the University of Wisconsin River Falls, shot a scene for CastingCouch-X earlier this year, when she was still 18. In the video—still available on the porn site—Funke introduces herself as "Stella Ann" and says she plans to major in biology and become an anesthesiologist.
It wasn't until after the video was posted online in March that Alyssa Funke began to receive threats from former classmates at Stillwater High School in Minnesota.
Tweeted one student tweeted, 'Wow your a thot,' which is a derogatory term for slut. Which of course in and of itself is vitriol to demean a woman.
Wrote another individual: 'Nothing brings a school together like a porn star who graduated last year. I guess you could say news spreads fast here at Stillwater hahah.'
Unfazed Funke retorted by posting defiant messages on Facebook and Twitter:
Nevertheless it seems, Funke, who her family says suffered from depression, was more wounded by the attacks than she let on. On April 16, a day after she posted her last tweet, she bought a shotgun and shot herself on her family's boat, leaving behind her parents and her nine siblings.
Police to date have told they don't believe Funke being targeted by cyberbullies had much to do with her suicide. Stillwater High School has also spoken out in defense of their students saying that the school has not had any complaints about cyberbullying in the past and that Funke was no longer a student there.
Funke's parents, however, disagree with the police's assessment of their daughter's death and believe cyberbullying played a significant role in Alyssa Funke's suicide, and are frustrated with Stillwater's version of events.
Frustrated because of the natural slant of contempt that society has towards porn actresses, or any woman for that matter who celebrates her sexuality…(aka slut shaming).
That view may explain local media outlet KSMP-TV's treatment of Funke's story ( "The Pressure of Porn") who have instead chosen to focus more on Funke's decision to do porn (which a social worker quoted for the piece attributes to her "dysfunctional" childhood), and less on the cyberbullying.
Perhaps as an ode to the degree of disdain reserved for young women such as Alyssa Funke a family fundraising campaign in their daughter's name to help stop cyberbullying has to date  only managed to raise as of press a scant $165.