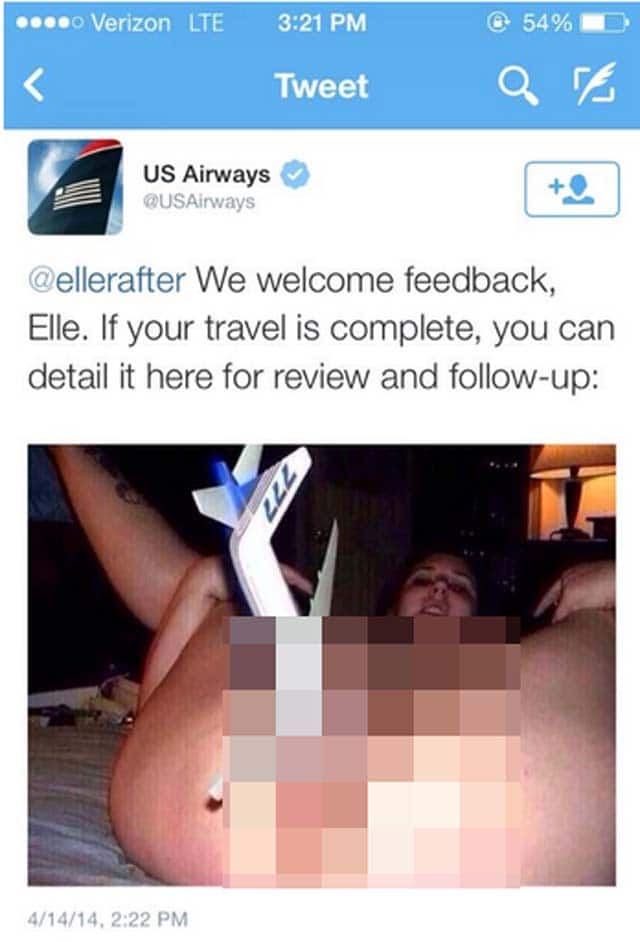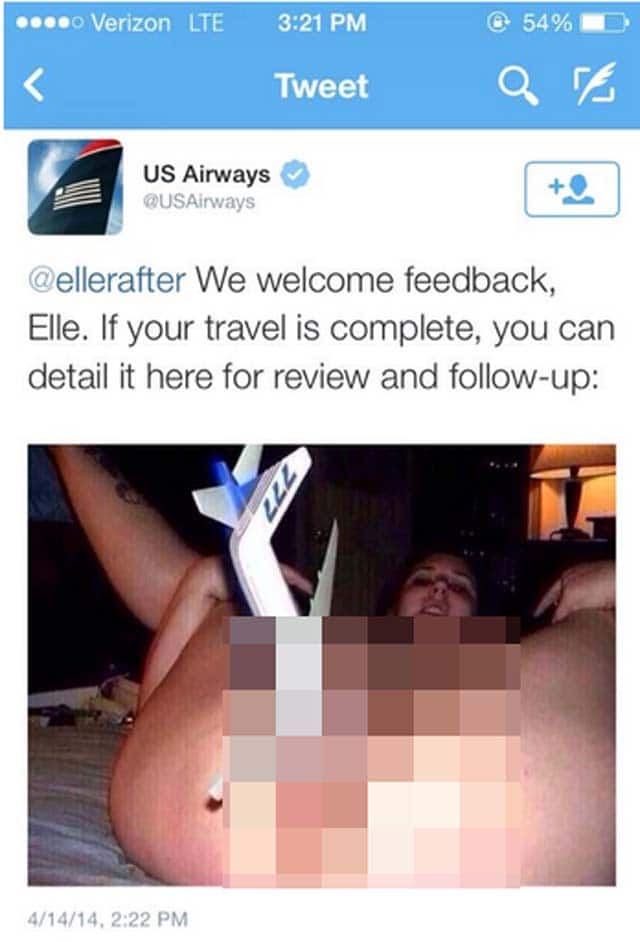 US Airways has this afternoon found itself scrambling for dear life after inexplicably tweeting a picture of a woman masturbating with a toy plane in response to a customer complaint.
Told the tweet: @ellerafter, we welcome feedback, Elle. If your travel is complete, you can detail it here for review and follow-up: 
Then followed by the ghostly image of a woman in explicit self adulation. Indeed, so much for incomplete travel.
Yes I know I have served up the sanitized version, but if you really want to see the gore, go you can find it here.
Naturally this shit led to an avalanche of retweets, with users aghast at the social media faux pas and the airline groveling (see below).
The airline would eventually delete (you think?) the tweet (after it sat live for almost an hour) and has told it is investigating the incident.
Needless to say, the irate customer, @ElleRafter, was not going to accept the apology, responding in turn:
@USAirways yeah, you seem so very sorry. So sorry, in fact, that you couldn't be bothered to address my other tweets.
Which soon led to @ElleRafter spending most of yesterday tweeting her anger at the airline's appalling service. The yummy shit fest is below.
And if you want to get a sense of how much attention the fracas has since merited, perhaps this interesting chart below comparing tweets directed at @USAirways and those about the Pulitzer Prize, whose winners were announced Monday afternoon will put all this gory shit into perspective.