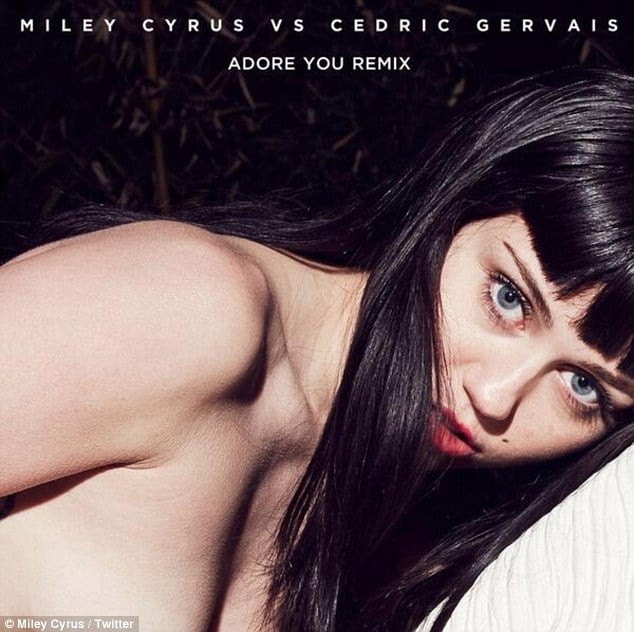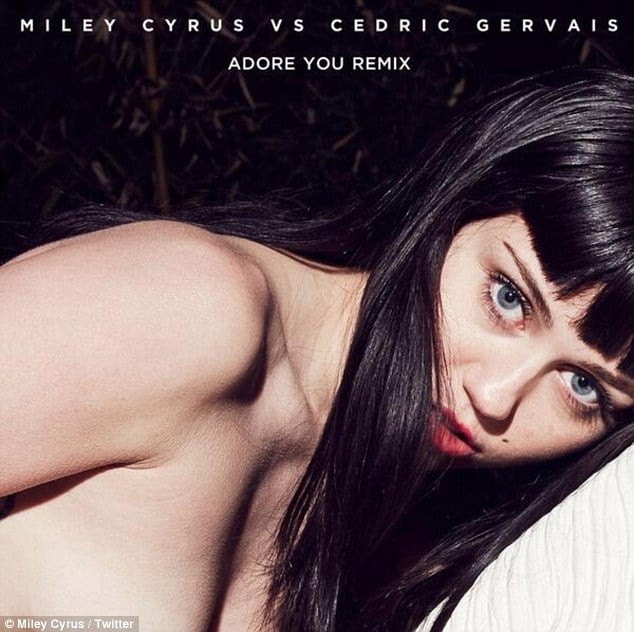 Miley Cyrus fans were sent gawking at the latest risqué image of the pop star as a picture of Miley Cyrus topless on a horse for her Adore you single started making the media rounds.
In the tantalizing image (which might be an understatement when it comes to the recalcitrant pop star) a brunette Miley Cyrus is seen wearing only a pair of white underwear while leaning on a horse statue with what looks like a blunt in her hand.
While some media pundits wonder if the image was leaked, the Nerve believes it was the pop star's attempt to create buzz about the single. Which is another way of saying Miley Cyrus' publicist leaked that shit out.
Writes the nerve: 'It was no big surprise when she tweeted the original version of the cover art for the 'Adore You' remix, wearing a D-List wig… and seemingly nothing else. But alas the fans didn't quite adore the song, which peaked at number 21 on the Billboard charts, leading to this photo of an unedited version of the cover art, featuring the international pop star just plain naked,'
'The Idolator is reporting the NSFW photo was leaked online, but is this one final push to save the song?'
In a feature with the UK's dailymail, the pop star tells: 'I'm very confident being naked,'
'I feel that stripping off is a way of expressing purity of emotion.'
'I want to be memorable,' 
'That's what my fans want too. Everyone's talking about me, waiting to see what I'm doing next.'
Some have come to wonder if Miley Cyrus real allure is her preening her youth and overt sexuality whilst her musical talents take second place…which is to wonder if exhibitionism is where the entertainer's real gifts lie.
Miley Cyrus tweets picture of sunburnt breasts extravaganza.
Miley Cyrus Instagram masturbation pictures of the day.
Miley Cyrus sex toy makes me blush.
Uncensored topless Miley Cyrus photos for Vogue Germany make it online.
Miley Cyrus appears naked for W magazine. 'I don't give a shit. I'm not Disney.'
Miley Cyrus dresses as a slutty Michele Bachmann on SNL.
Miley Cyrus topless courtesy of Terry Richardson.
Miley Cyrus wears see through for SNL after party. Another disaster…
Miley Cyrus tweets picture of her and a sex doll.