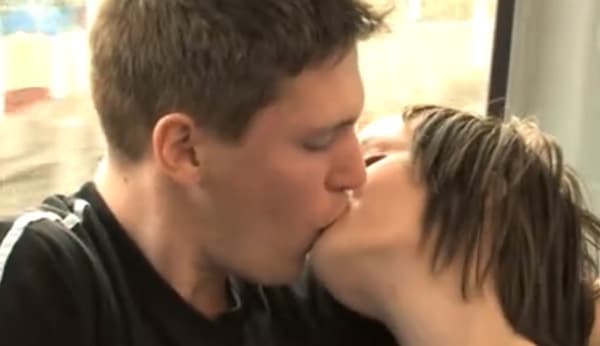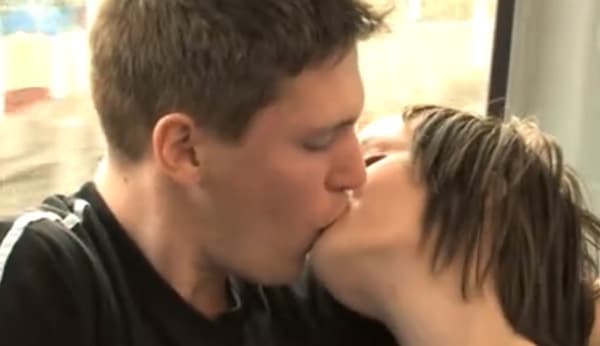 A Melbourne couple who filmed sex scenes of themselves whilst they rode a commuter train during the middle of the day face the very likely possibility of being fined. Assuming they are of course found. More on that in a moment…
(NSFW) Here are a couple of lesbians getting very nasty on a Melbourne train.
The video which has since gone viral show the frisky couple engaging in sex acts. In the background at least two unsuspecting passengers can be seen.
The couple then take their amorous affection to another public location. Edwardes Lake Park which is a popular venue for families and children.
Since been viewed the video has now been uploaded to a variety of popular porn websites and amassing viral views into the hundreds of thousands.
Offered Sergeant Kris Hamilton: 'It is offensive and inappropriate and people caught will be dealt with by police by either copping a fine or being arrested,'
'I use public transport daily and I'm sure I speak on behalf of other commuters when I say this is not what you want to be subjected to en-route home after a tough day in the office.'
But there's a catch….
Metro Trains spokeswoman Larisa Tait said the video appeared to be up to four years old and could have been produced shortly before Metro took over the Melbourne rail network.
'Despite its age, none of our customers should have to be exposed to this kind of offensive behavior.
'We urge our customers to contact their driver, station staff or the police if they ever witness offensive or anti-social behaviour on a train or at a station.'
Local media have attempted to reach out to Australian production company, Girls Out West, today, but to date have yet to receive a response.
If caught, the couple could face a $563 fine each for their 'live' production.
Although the media have picked up on the story, it seems reddit first picked up on it 9 months ago…
images found here