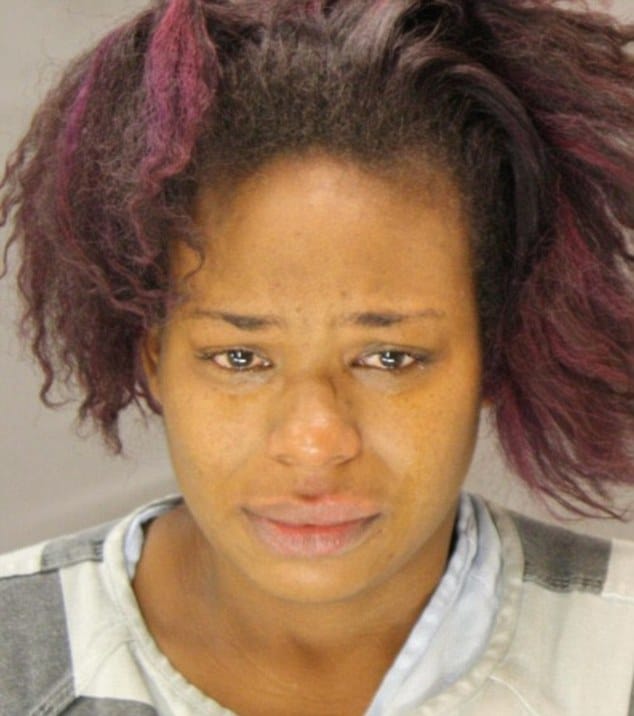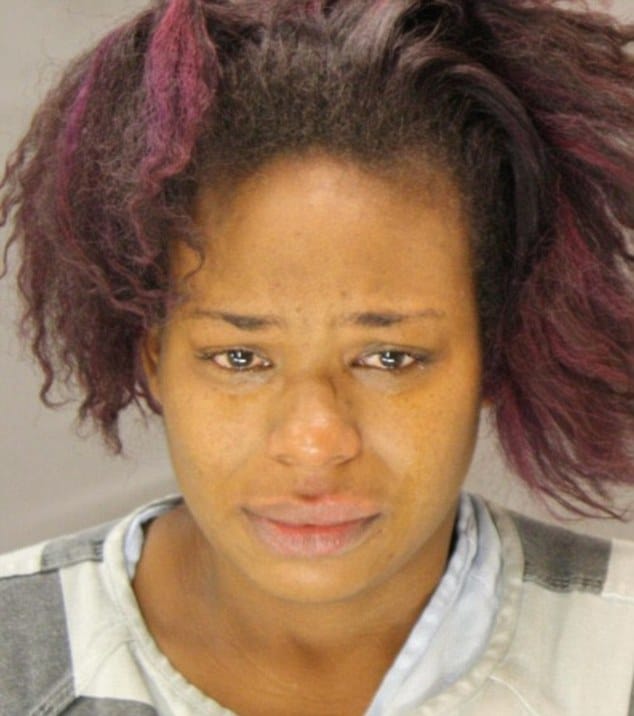 Cristal Richardson, 30 has been accused of fatally stabbing a man and castrating him after he purportedly sexually assaulted her.
Cops tell Cristal Paulette Richardson allegedly stabbed her purported 34-year-old assailant, Cedric Lamont Owens more than 130 times along with slicing his throat with a pocket knife in a Dallas motel room after a night of heavy drinking and drug taking.
During trial proceedings the woman pleaded not guilty to the April 28, 2012 crime, with her attorney, Paul Johnson saying that his client was merely defending herself. Of course defending oneself 130 times and slashing off a man's genitals may somehow go beyond the notion of self defense in most people's eyes.
On the night before Owens was slain, prosecutors told Richardson and the deceased met at a convenience store. She had dollar bills pinned to her dress and told him it was her birthday.
It is not clear if the pair were dating or had met for the first time.
The court heard that the pair stopped several times that night so Owens could buy alcohol, marijuana, cocaine and PCP.
Prosecutors said the couple joined three other people for a party at Motel 6 on Interstate 30 near Jim Miller Road in Far East Dallas. Owens paid for the room.
The pair were joined by Diedre Lyons, a friend of Owens', her cousin and another friend. She said everyone was drinking and taking drugs. Lyons said she left the party about 4am or 5am the next day because she felt sick.
Yet it's the following afternoon after the party, about 5pm, where shit got nasty after a security guard heard a loud disturbance from Owens' room on the third floor. Soon after they noticed Cristal Richardson running out of the room, naked and covered in blood.
After calling police, authorities found Owens dead in the room. By then it appeared there was no-one else was in the room.
A Dallas County medical examiner's office field agent who examined Owens' body found that he had 'multiple stab wounds to his upper body, his throat was cut and there was traumatic amputation' of genitalia.
Meanwhile, Richardson was taken to hospital with a stab wound on her right thigh, a cut on her forearm and hair stuck in the dried blood on her fingers.
During her sexual assault exam, Cristal Richardson said she felt like she had been raped, but couldn't recall what happened or identify her attacker.
She told the medical examiner, Dr. Evelina Alcalen, who testified in court, that she had consumed vodka, beer, marijuana and medication for schizoaffective disorder.
Alcalen said there were no signs of sexual assault injuries, but it's normal for rape victims to be injury- free.
Forensic analysts said the pocket knife police allegedly used to stab Owens was mainly covered in Richardson's blood, and a used condom found at the crime scene matched Richardson's and Owens' DNA.
At the time of the attack, Richardson told investigators she ate breakfast and took a nap and didn't remember anything else until she was taken away from the scene.
In court Tuesday, Healy showed jurors a video of an interview in which Richardson said she remembered stabbing Owens, but interestingly told she had no recollection of killing or castrating him.
Both Richardson and Owens had criminal records, including felony convictions, according to CBS News.
Richardson's record included convictions for aggravated assault with a deadly weapon, theft, marijuana possession and drunken driving.
Owens' record included convictions for drug possession, family violence assault and evading arrest.
In the interim, Cristal Richardson has been booked into the Dallas County jail on a murder charge with bond set at $200,000.