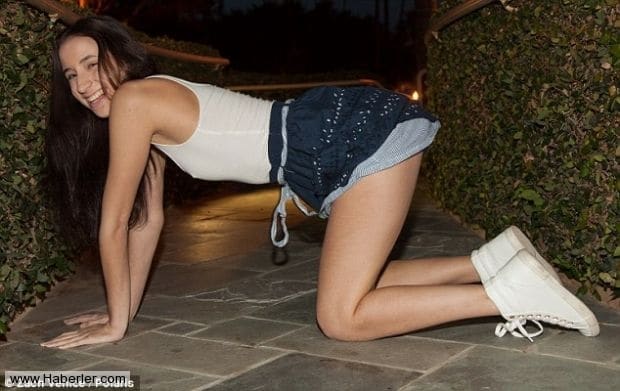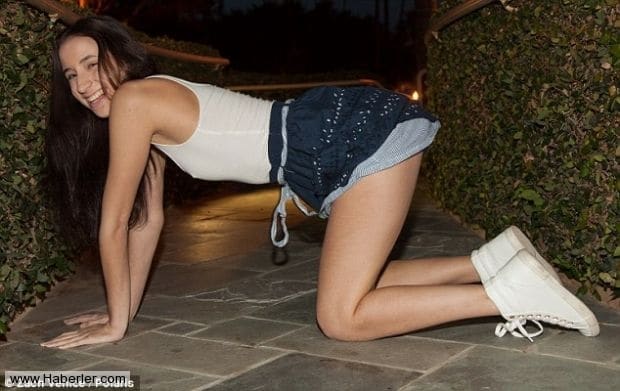 It seems there's more to Belle Knox (aka Miriam Weeks in real life) than we all previously knew.
In a new interview feature with Interview magazine, the Duke College freshman adult star has revealed a myriad of new detail, some of it disturbing that might go some way into describing the psyche behind the young woman who has in a short few months becoming a media tabloid mainstay.
For starters:
Miriam Weeks' parents thought she was a virgin before they learned she was doing porn.
Tells the outlet: Weeks was 12 when she first started watching porn and lost her virginity four years later — but her family didn't know it. Despite the fact that she was a high-school student, she was partying with college kids on the weekend. 
But this is where my eyeballs did jumping jacks: Her mother grounded her for "like, a year" after naked pictures of Weeks began circulating around her hometown, however her folks had no clue she was starring in porn when she started out.
Which begs the question how did naked pictures of Belle Knox start making the rounds before she became an adult porn star? Which is to ask who took them and had the young woman had an affinity towards exhibitionism way before she attended college?
Then there's this too:
She was sexually assaulted in high school.
Until now, Weeks has not disclosed the fact that she was sexually assaulted at a house party while still in high school. One reason she wanted to keep it quiet is because she is aware of misconceptions about why porn actresses go into the business. Furthermore, her friends at the time blamed her for being careless after the incident (she was drunk), which in turn attracted Weeks to women's rights.
Kids I'm not sure where to go with this? Is there a correlation between being sexually abused and wanting to pursue a career in porn? Was she careless and why is that women are perceived the perpetrators of their own fill fate? Is that to invite the rationale 'she was asking for it because she dared to exhibit her hotness?'
She feels more respected at the Exxxotica porn expo than at Duke.
Weeks sold her panties for upwards of $50 a pair at the Atlantic City porn convention, where she appeared in a "schoolgirl" outfit of a plaid skirt, fishnets and a tank bra that read "BJU." 
Kids can anyone guess why Belle Knox's fellow students are not too thrilled with one of their own pursuing a career as a porn actress? It shouldn't matter what one does with their own body but many have begrudged Miriam Weeks arguing that it negates the school's reputation for seemingly endorsing prostitution at their 'elite' school.
Food for thought. Check the story out as it hits hardcover on Friday and online today here.
above image found here
Belle Knox, Miriam Weeks backlash from adult industry sets in.
Miriam Weeks is not a feminist even if she is free to do as she pleases.
Miriam Weeks returns to school today. Doesn't care if you think she's a slut.
Miriam Weeks Death threats force her to stay away from school. Or is she just too busy making porn? 
Belle Knox strip gig nets her $5000. Pay me bixches. 
Belle Knox defended by Duke alumni; It's about class mobility 
Miriam Weeks petition to expel Duke student. Garbage now thrown at her. 
Sasha Grey defends Belle Knox. Yes it's fine to be an adult film star. 
How Miriam Weeks Belle Knox became the ultimate self promoting exhibitionist. 
The exploitation of Miriam Weeks aka Belle Knox.