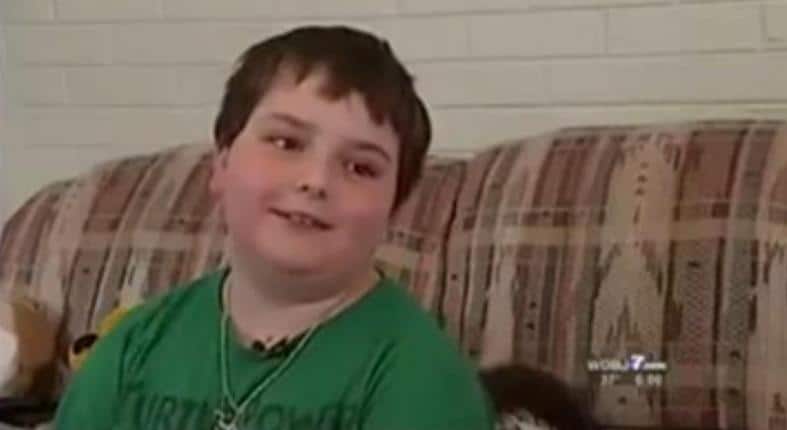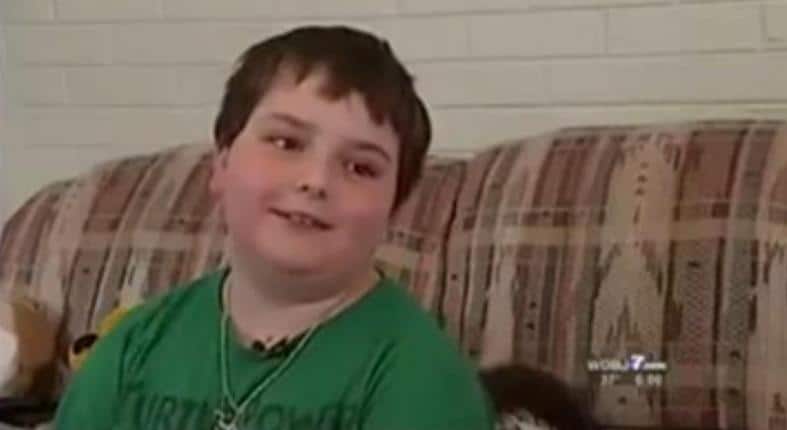 Round two of the battle between Sunnie Kahle's guardians and that of Virginia's Timberlake Christian School, the school the eight year old student was asked to withdraw from, has commenced with the school having hired legal representation as of yesterday.
The school's legal team, along with the school's press department reached out to various media entities to complain about the way the school was portrayed and have insisted that the school never inferred that Sunnie Kahle was being asked to leave the school for being lesbian or transgender.
Sunnie Kahle, 8 year old tomboy kicked out of school for her short hair.
According to Jeff Abbett, administrator of Timberlake Christian Schools 'there is much more to this story' than Sunnie's family is revealing.
Offered Abbett: 'Our TCS teachers and administrators love Sunnie and we can assure everyone that this has never been an issue of hair length or boots as it has been portrayed. It has been our constant desire over the last several years to work with this family and to shepherd this precious little girl in a way consistent with traditional values.'
Instead the school it seems had merely expressed concerns about Sunnie Kahle's adherence to certain guidelines that the school cherishes. Guidelines which include not having other children feeling confused about whether one is girly enough or acting in a way which could presumably infer a deviation of rigorous Christian moral codes.
As far as the school is concerned Sunnie Kahle was never inferred to be behaving in a sexually immoral way. Nevertheless the brunt of the concern was whether the child's appearance could imply as much.
Which is to suggest if one conducts themselves outside the box then maybe one is necessarily not the cherished representative student that the school necessarily feel comfortable with and 'if that issue is not appropriately corrected perhaps there will be further instances of being confused for dispositions that we as religious school administrators don't feel comfortable addressing,'
'Thus we beseech you to acclimate yourself with our preferred stances and not force us into a quandary of being forced to re examine what necessarily counts for appropriate behavior we can stomach.'
Reiterates xojane: Are school administrators concerned that an 8-year-old may be growing up gay, trans, or otherwise queerified, and that her rejection of allegedly "Biblical" gender expectations is going to spread through her classmates like a big flamboyant virus?
Instead of trying to force children to comply with gender norms — Biblical or otherwise — we ought to be working to create a classroom environment that values all kids and all their individual varieties of gender identity and expression. Timberlake Christian School is obviously not a place where these values are likely to develop, and that's a real tragedy, because a religious education does not have to stand in opposition to respect for the magnificent and multifaceted diversity of humanity. 
Since the eight year old's grandparents removed Sunnie Kahle from the school and into a public one, Principal Becky Bowman has written a note where she wants to make it clear that the decision to remove Sunnie was entirely 'that of the grandparents.' But was it?
Wrote Principal Becky: 'We love Sunnie and do want the best for her. We would miss her presence here, but we do not want her future years be filled [with] confusion and conflicting input from those who are guiding her.'
The letter also included a paragraph stating that the school had the right to refuse a student's admission if it did not agree with 'the biblical lifestyle that the school teaches.'
'This includes, but is not necessarily limited to living in, condoning or supporting sexual immorality; practicing homosexual lifestyle or alternative gender identity; promoting such practices; or otherwise having the ability to support the moral principles of the school,' the letter concluded.
It is not known whether Sunnie Kahle's grandparents have sought to sue the school or not. But never mind, Principal Becky Bowman is leaving nothing up to chance. Can anyone guess why?