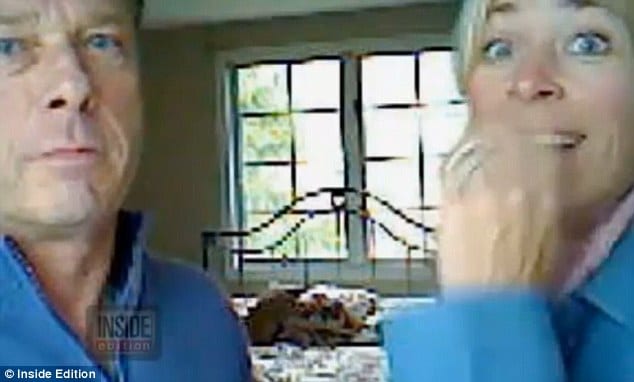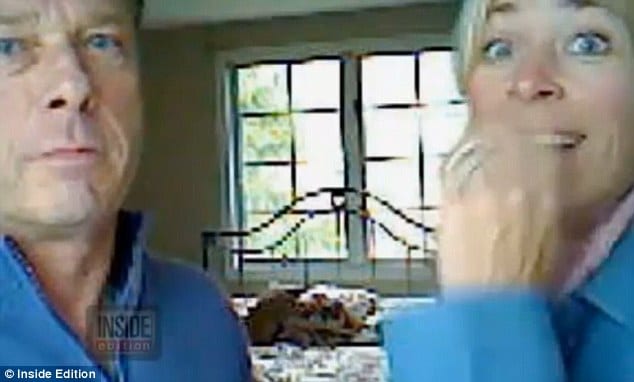 Making headlines in tabloid land today are the secret recordings courtesy of NJ resident, Richard Weiner's real estate brokers having hanky panky sex in the home that they're suppose to be selling for him.
Needless to say Richard Weiner didn't take too we'll to that shit and decided the best way to get back at them insolent brokers would be publicly shame them. Which is where we in the media come in.
Entering the hall of shame this afternoon are Coldwell Banker realtors (yes kids I want you all to immediately erase them off your rolodex) Robert Lindsay and Jeannemarie Phelan who have found themselves in the unenviable position of a suit against the outlet for breach of services and property damages.
According to Weiner who had thought to set up cameras in the master bedroom of his $650K home, he caught the brokers having sex not once, not even twice or three times but a staggering ten times. Which is to say, Robert and Jeannemarie have all but moved into Richard Weiner's as of yet unsold home. The home was first listed in December 2011.
Making matters worse, Weiner has claimed that the brokers purposefully kept the listing of his house artificially high with the hopes it could remain on the open market where in the interim it could serve as a kind of fun go too palace for kinky fun.
But the shit gets better. Not to be outdone by Richard Weiners $1 million  suit against them (yes this is America, where you always get your moneys worth) the brokers have now countered with their own lawsuit, alleging that the Weiners tried to blackmail them with the footage.
Retorted an exasperated Richard Weiner to Inside Edition: 'We didn't ask them for a cent. We asked them for a meeting.' 
'They used our home as a cheap motel.'
But that shit isn't flying to well with Jeannemarie Phelan's attorney, who told the Record, 'I have never seen a more exaggerated claim in 48 years of practice.'
Adding: 'She lost her job with Coldwell Banker, she had another job and she lost that as a result of this publicity. Her name has become trashed. She is a grandmother with three children. This is outrageous that they did this.… Her picture is in every tabloid from one end of the country to the other.'
Oh dear, who knew tabloid land could be so merciless?
Stepping up to the podium of shame was also Hal Maxwell, the hapless owner of Coldwell Banker Residential Brokerage in New Jersey who told: 'The alleged misconduct at the home does not in any way represent how we conduct business as a company and that immediately after learning of the allegation of improper behavior the company ceased affiliation with the agents.'
Since the sexual escapades, Richard Weiner and his wife Sandra tell that 'they could no longer use the bedroom or the remainder of the house' and 'were uncomfortable and disgusted even being in their house.'
Of note, Richard Weiner declined to tell why he waited until the tenth time before bringing his claim.
Interestingly Hal went on to tell that his outlet no longer works with Lindsay or Phelan. Can anyone guess why?
Reflected a bright can of worm on the web:
They should be selling the house for their customer. If they want to screw around, great, they can do it on their own time and in their own place.