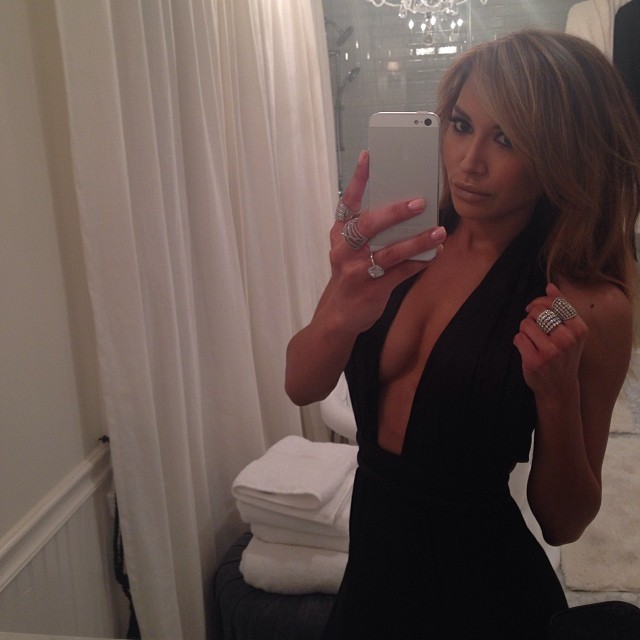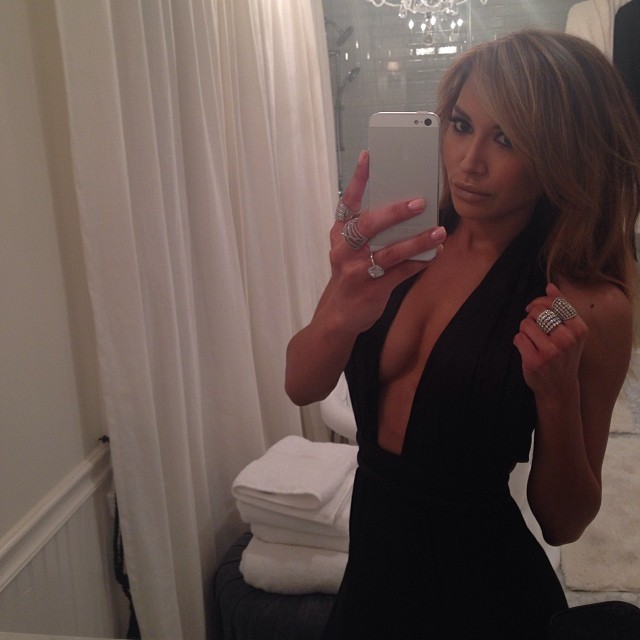 Nayar Rivera's selfie asks the forbidden question, are her breasts fake and is she on the way to becoming the new Kim Kardashian?
With respect to the part of whether Naya Rivera is the new collective media whore that we've all been waiting to dethrone Kim Kardashian, the Glee diva has remained mum, but a careful examination of some of the pics below might give some clues.
But the most obvious pressing question floating on social media circles is whether Naya Rivera is the owner of breasts implants? Or to be succinct fake breasts.
Explained webpronews to me: One photo shows the actor posing on a beach with her fiance Big Sean in a fitted black skirt and a black bikini top, and the other image is a selfie, where Rivera is posing in front of a mirror in an extremely revealing top.
Since she posted both photos, people have been asking "did she or didn't she," because by the looks of it, Rivera's chest seems a lot bigger–not that I ever noticed her chest before or ever snuck a peak.
I'm not sure whether it matters whether Naya Rivera's breasts are real or inflated or regurgitated. A more important question is how is her ego doing these days? Last time I looked on instagram and twitter it was steadily overflowing to abandon. Then again I'm not somewhat shy about the idea about selling my body and soul to Luther the devil.
Isn't it time you made your presence known as the next fake Kim Kardashian too?