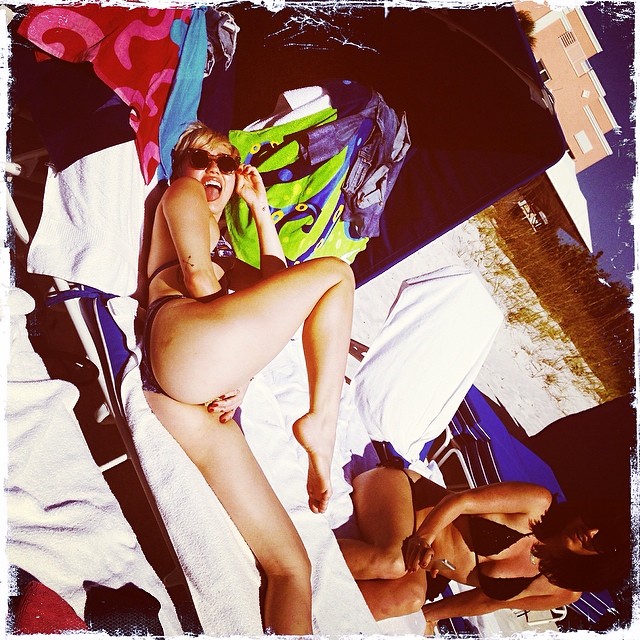 Miley Cyrus Instagram masturbation kink and fun…
Kids I'm just going to sit this one out and let you imagine what you will.
This is Miley Cyrus's world and what Miley Cyrus thinks, wants and salivates is what she gets.
For those of you concerned about what appears to be a bruise on Miley's derriere, her highness had this to say in pigeon English: "#fuckyeahtampa yasss that's a bruise on my arssss."
Which translates to 'the other ass cheek is in equal disarray too.'
Disney does not live here anymore.
Miley Cyrus sex toy makes me blush.
Uncensored topless Miley Cyrus photos for Vogue Germany make it online.
Miley Cyrus appears naked for W magazine. 'I don't give a shit. I'm not Disney.'
Miley Cyrus dresses as a slutty Michele Bachmann on SNL.
Miley Cyrus topless courtesy of Terry Richardson.
Miley Cyrus wears see through for SNL after party. Another disaster…
Miley Cyrus tweets picture of her and a sex doll.