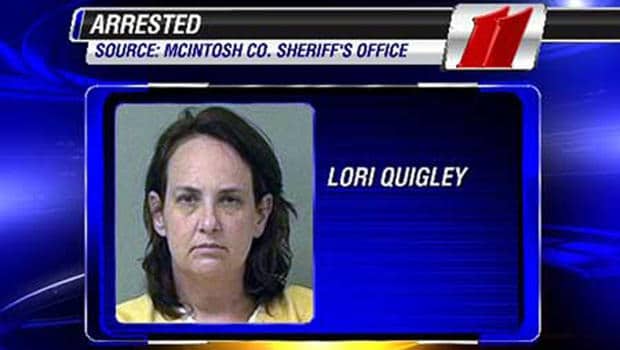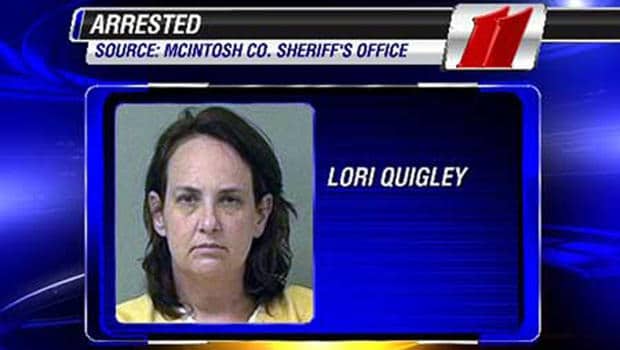 Lori Quigley a 41 year school teacher Georgia school teacher faces sexual assault charges after purportedly having a threesome with two students in in a classroom, then meeting up with one of the students at a Waffle House for another sexual tryst.
Prosecutors fear that there may be other victims.
'We think there's more out there,' Major Danny Lowe of the McIntosh County Sheriff's Office told WAWS-TV. 'The charges are serious, all three felonies.'
The woman resigned from her position as math teacher at McIntosh County Academy earlier this month and was then arrested at her Brunswick home last week.
Lori Quigley first seduced her students during sex sessions in a classroom in September and October 2012, according to the news station.
She then met one of those students at a Georgia Waffle House in January for another encounter.
All of the students were at least 16-years-old, police said.
Quigley is held in lieu of $50,000 bond. If she's released, a judge ruled she cannot have any contact with students, she must stay in the county where she lives and ask for permission before leaving the state of Georgia.
She is also not allowed around anyone under the age of 18 without supervision.
Lori Quigley started teaching at the school in 2005. To date Lori Quigley denies all charges against her.
And then there were these comments on the web that made me wonder:
I am a feminist, and I think it is disgusting. She should go to jail for sexual assault. This was statutory rape. Gender does not matter.
Feminists do not condone any mistreatment or victimizing anyone; no matter the gender, race, religion, sexual preference et cetera.  Women and men can both be victims or predators.  It is unacceptable and horrendous that sexual assault happens to ANYONE.