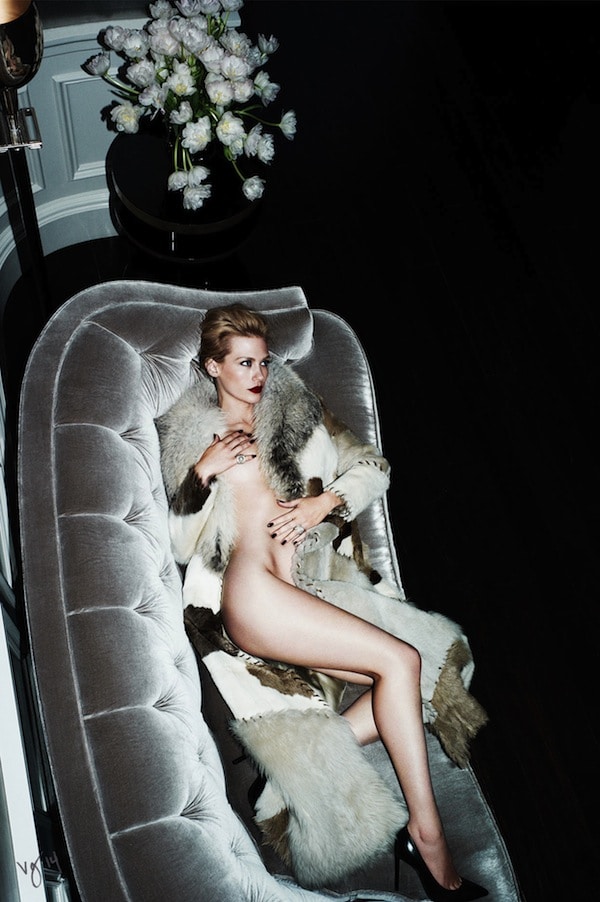 Kids this is the part of the day where I confess it's a slow news day (in the sense of errant college brats mis-behaving and Kim Kardashian slapping some bixch) and bring to your telegenic delight of the next best thing I could find that might make you say; 'Gosh January Jones is still alive and who would have thought she'd resort to racy naked bathtub shoots, but I'll take any eyeful I can get,' 
As you already know, January Jones is gearing up for the next installment of Mad Men and this being the media landscape where hacks are asked to give unrelenting attention to over exposed actors and artists to give their corporate sponsors as much as airplay as possible I'm going to do my part too. Albeit I'm going to draw an imaginary table napkin on the page where you can drool all over.
Tells January Jones, 36, in her interview with  Violet Grey: 'I prefer to remain mysterious and have people make their own judgment calls about me than to always have to explain who I am and what I'm about,'
Which is a round about way of saying, 'I promised AMC that I'd plug their time slot and even give the world half a peek, but I'm at no liberty to discuss my awkward zany carefree existence which these days includes getting a sperm donor to waive over their rights and impregnate me,'
'That shit is off limits, so just keep staring up the crack of my xxxx.'
Aren't you glad it's a slow news day?
Did Liam Hemsworth cheat on Miley Cyrus with January Jones?
January Jones causes a 4 car pile up and then bolts.
January Jones prefers the cab of shame.