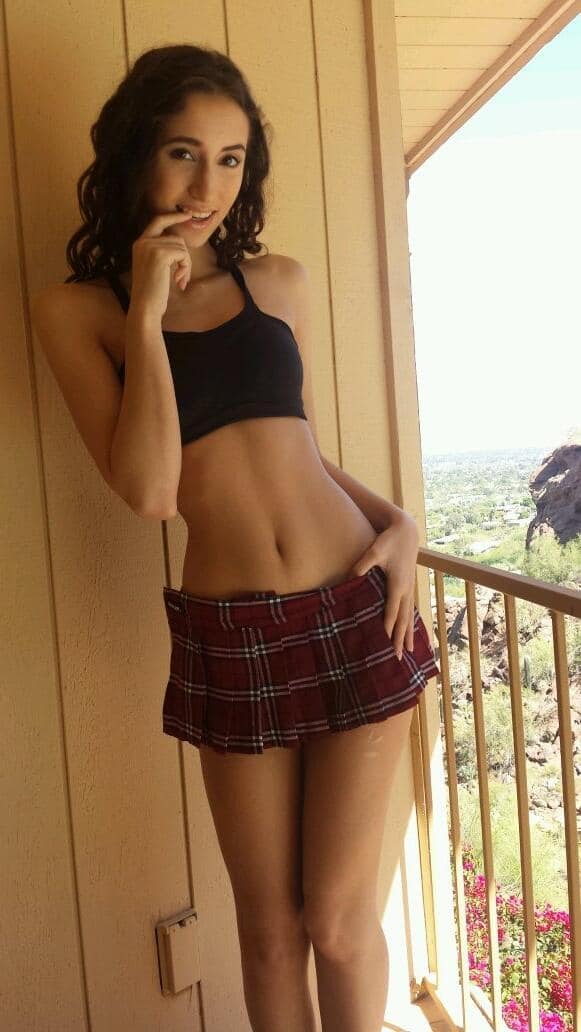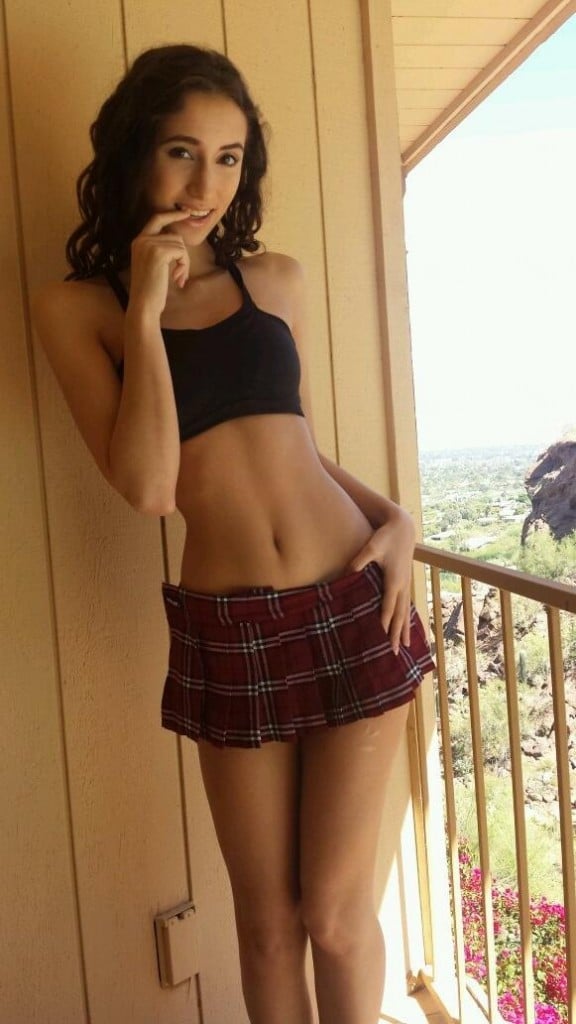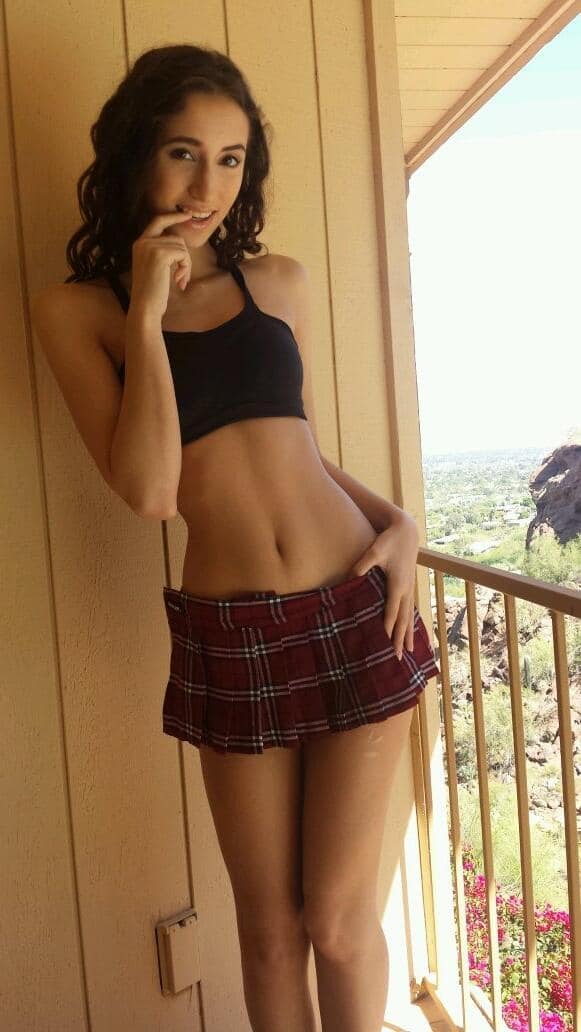 Since the visage of Miriam Weeks, aka Belle Knox has become public ennui, the Duke College freshman has told that she aspires to be a feminist lawyer upon graduation. That of course is a lie. What the adult entertainer has shown to aspire to be is the ultimate self promoting exhibitionist. Which is to say an exhilarating career in public relations, reality tv is awaiting Miriam Weeks. That's right Kim Kardashian, you and your sex tape can just about bloody move over thanks, there's a new showgirl in town, and she puts out more than you ever will….
When Miriam Weeks first addressed the ensuing fracas surrounding her exposure as a porn actress (surely she wasn't naive to think as a porn actress she wouldn't be found out and had simply reveled in her new found attention, as any narcissist would) she told the student newspaper that she had felt compelled to take on the role as a porn actress to pay her way.
Yet what was obvious to the interviewer at the time (and something that the actress would bemoan and find offensive, as if…) was that outlet's observation of the actresses like of the finer things of life:  Lululemon yoga pants (that shit isn't cheap), designer iPads and designer handbags. Hardly the acquisition of someone who is desperate to meet her tuition who finds working as a waitress degrading. And why not? How many Prada handbags can you buy on a $9.50 an hour salary?
Belle Knox: Painful sex arouses me but I'm still a feminist. 
Miriam Weeks Death threats force her to stay away from school. Or is she just too busy making porn? 
Belle Knox strip gig nets her $5000. Pay me bixches. 
Belle Knox defended by Duke alumni; It's about class mobility 
Miriam Weeks petition to expel Duke student. Garbage now thrown at her. 
Sasha Grey defends Belle Knox. Yes it's fine to be an adult film star. 
The exploitation of Miriam Weeks aka Belle Knox.
Belle Knox Duke porn star: 'Leave my family alone!!'
Belle Knox's manager accuses family of abandoning daughter. 
Miriam Weeks parents devastated over daughter's adult film career. 
How Miriam Weeks redefined our discussion of sex.
Belle Knox Duke freshman to Piers Morgan: 'I'm not being exploited' But is she? 
Thomas Bagley who ratted out Duke's Belle Knox has $1000 habit. 
Is Belle Knox a coke head? Rumors on college boards swell…. 
Why is Belle Knox, Duke College adult star refusing to reveal her real name? 
Belle Knox outs herself as the Duke University Freshman Adult Star (at last). 
Belle Knox, Duke college freshman porn actress, the contradictions of society.
Belle Knox, Duke college freshman porn star naked pictures. 
Miriam Weeks, Duke College freshman adult actress. The pinnacle of feminism? 
The hypocrisy of Miriam Weeks, Duke College porn actress. 
Belle Knox, Duke College Freshman gave away full scholarship to be a porn star. 
Outed Duke College freshman insists she's proud to be a porn star.
(above screenshot via timesindia, comments)
If anyone was paying attention one could see far from being the poor young woman forced into prostitution (which is what pornography is) to make her way in a hostile world (never mind the other options offered to her where she would never have been subjected to prostitution which she insists she only pursued to make her 'oppressive' school tuition) the Duke College freshman was reveling in all the sudden attention she was getting.
Whilst most students would have probably kept their mouths shut and gone on about their affairs, Miriam Weeks even dared to ask aloud if she might now make it on the Ellen Degeneres show. Because she wanted to address the oppressive slut shaming culture that is endemic in America or because she wanted to be part of a wider culture that has learned to embrace the media for self promoting reasons. (please note every time a major media outlet writes about Belle Knox, the actress is quickly tweeting the story and rushing back to Los Angeles to make another film at what new and improved rate these days is anyone's guess).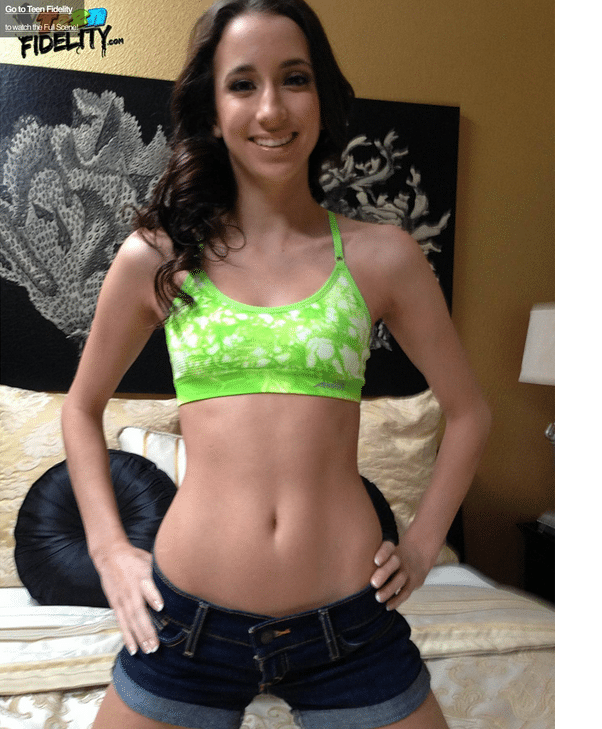 By now the actress was writing a tell all confessional at feminist website xoJane (who of course were all too giddy to get their own self promotion on board and all those magic ultra hits) where under the guise of feminist concerns told of her desire to seek self affirmation by pursuing a vocation that historically and by its very definition slut shames women into subservience. Naturally many readers on the outlet called the Duke Freshman out, raising the question she was just either naive and or just brave. Few at the time dared suggest she was a conniving self exhibitionist which a month down the track has become all too obvious to see.
By now the actress had made appearances on CNN's Piers Morgan, made a feature with nydailynews, (whose portal she used to defend her actions) thz and of course another confessional with xoJane where she defended her write to her identity. Of course what identity we were being packaged and promoted by the actress was anyone's guess but nevertheless we were being asked to preserve her autonomy whilst the actress busily went about using the media landscape to wax hers: lame duck academic student forced to resort to prostitution to make it in the world. Does that sound like bullshit to you?
In the end, Miriam Weeks can do as she pleases and she has every right to do so, but we in the media also have every right to call a spade a spade as well. Good luck to you Belle Knox, keenly anticipating your next adult thriller …..
'Getting off;' The dilemma of Porn.
The Death of the Porn Industry. Are you a porn star too?
Respecting the porn star; a lesson in how to love porn.