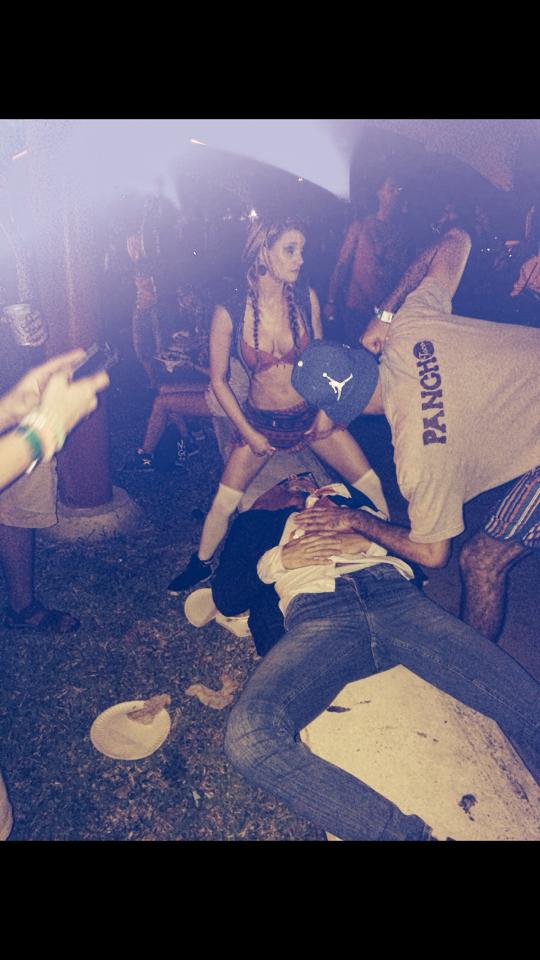 Girl peeing on a man's face at Ultra music festival sends social media into a tizzy…
It seems revelers at this weekend's Miami Ultra music festival had themselves an interesting time. Point in case the caption of one image which has gone viral on social media and reddit: girl peeing on an man's face at Ultra music festival. Although many would preface the peeing with the word 'casually.'
I'm not sure what to make of all the jamboree, I'll let you decide for yourselves but there were a few choice comments that made me wonder.
above image via imgur
You usually have to pay extra for that
Stoned? Lmao. This chick either has serious beef with the dude, or she's taken enough drugs to kill a small elephant. And THAT, my friend is the problem with these mainstream festivals. A bunch of Bro's and Ho's looking to get fucked up and laid
Every year I get more and more confident in my decision not to go back there
I'd probably let her piss on my face if I was conscious.
Girl losses on guy = lol
Guy losses on girl = assault
Nice isn't it?
My first thought was that this woman should be in prison for sexual assault. You have to be a seriously evil or mental person to think this is ok.
The real disturbing thing in this picture is how hairy that guys legs are.