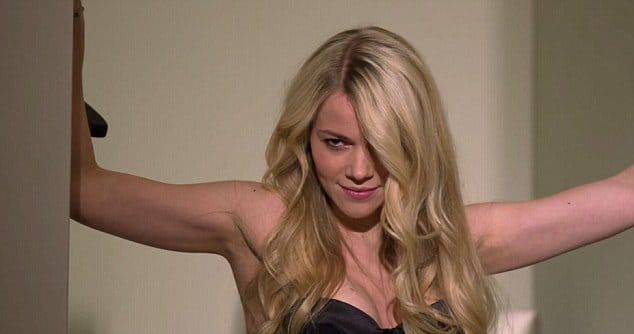 In a bid to derail Denmark's falling birth rate, a new Do it for Denmark campaign is prompting couples to consider traveling with the hopes it will lead to new babies.
Denmark's perennially low birth rate (just 10 births per 1000 people) in a country with just 5.6 million people places it on par with that of Germany (8.33), Japan (8.39) and Singapore (7.72). And the downward trend has left people worried in Denmark. Most couples say they want two or three kids, according to the Copenhagen Post, but one in five couples wind up childless.
With the release of a new tongue and cheek video, a voice over commentator is heard explaining Denmark's dilemma of falling births whilst even cutting to a therapist who explains how holidaying has the effect of raising couple's libidos as nearly half of couples have more sex when on holiday.
The video also tells that 10% of all Danish children are conceived while abroad with the producer's Spies Travel offering a free holiday to anyone who conceives on one of its 'ovulation discount' trips.
The voiceover on the Do It For Denmark campaign asks 'Can sex save Denmark's future?', adding: 'Denmark faces a problem. 
'The birth rate is at a 27-year low, and there are not enough children being born to support the ageing population. 
'The Danish government has not found a solution. But there has to be one. Meet Emma, she's Danish. But even though she was born and raised in Denmark, she was made in Paris, up there, in that hotel room.
'Thirty years ago, Emma's parents took a little getaway. If these walls could talk… But it turns out Emma's case isn't so rare. 10 per cent of all Danish children are conceived on holidays.'
The video goes on to interview therapist Birgit Dagmar Johansen, who claims: 'To travel and get new experiences affects relationships because couples see each other in a new light. It releases endorphins in the brain and creates desire for sex. 
'It's how we get children. In fact, Danes have 46 per cent more sex on holiday compared to their everyday life.'
The voiceover adds: 'So to help the falling Danish birth rate, Spies Travel wants to encourage all Danes to take a romantic city holiday.
'After all, it will also help our future business. But if doing it for Denmark isn't enough, we made a little competition. 
'Book your holiday with our ovulation discount. Get it on. And prove you conceived a child to win a three-year supply of baby stuff and a child-friendly holiday.
'But what if you already did your duty? Or what if your chance of conceiving a children isn't so high?
'Well look at it this way. It's not just about winning. All the fun is in the participation. Participate in the competition.
Commentators on the web have wondered why Denmark doesn't increase the rates of immigration (although one also wonders the tolerance and appetite for such ventures) as well as promoting the joys of parenthood and not just sex itself.