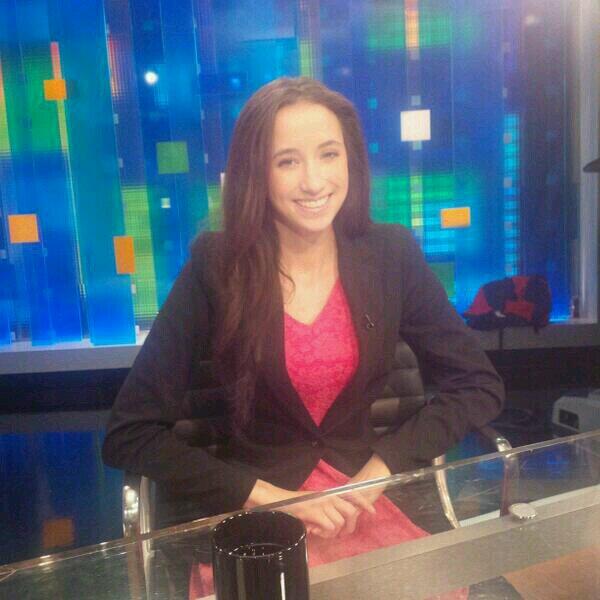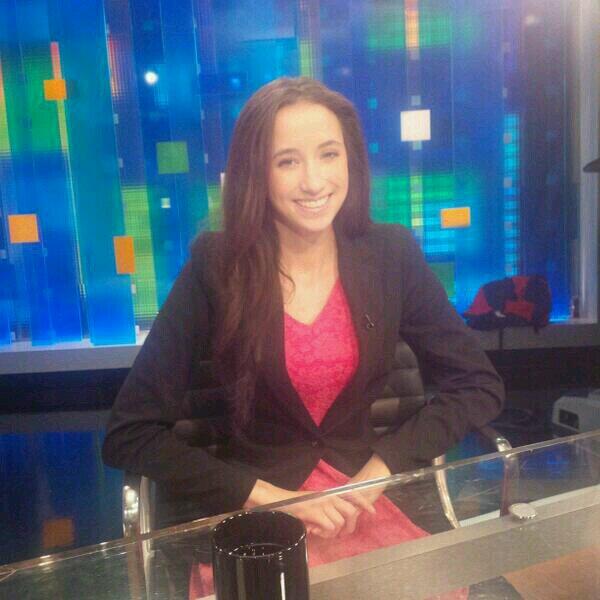 Belle Knox Piers Morgan: Has the sex industry served to exploit female actresses such as Belle Knox?
In an exclusive with CNN's Piers Morgan, Belle Knox has told the media icon that she does not believe her appearances in the adult entertainment industry has led to her being exploited. This despite the often repeated mantra courtesy of feminists who argue that women didn't fight so vigilantly to attain equal status in society only to agree to be appear in coercive scenes and endorse the male patriarchal structure.
Offered the adult actress Thursday night: 'I'm not being exploited, I love what I'm doing, and I'm safe.'
The actress offered that in her opinion her choice to work as a porn actress only became a big media story after instead of choosing to apologize for her actions she instead defended her right to choose porn.
Contemplated theweek: Knox's mission, in other words, is to attack the oppression of women by intentionally flouting sexual norms, such as the expectation of some level of modesty or exclusivity in partners. But does that actually undermine patriarchy? I doubt it.
It's notable, for instance, that the major media venues who are now airing Knox's feminist editorial are only doing so because she's a curious sexual tabloid spread. That women's bodies are easily marketed is no strike against the patriarchy, and that a woman can get attention for her political views only after appealing to male sexual desire certainly doesn't seem to indicate any serious move in the direction of equality.
Miriam Weeks petition to expel Duke student. Garbage now thrown at her. 
How Miriam Weeks Belle Knox became the ultimate self promoting exhibitionist. 
Sasha Grey defends Belle Knox. Yes it's fine to be an adult film star. 
The exploitation of Miriam Weeks aka Belle Knox. 
Belle Knox Duke porn star: 'Leave my family alone!!'
Belle Knox's manager accuses family of abandoning daughter. 
Miriam Weeks parents devastated over daughter's adult film career. 
How Miriam Weeks redefined our discussion of sex. 
Thomas Bagley who ratted out Duke's Belle Knox has $1000 habit. 
Is Belle Knox a coke head? Rumors on college boards swell…. 
Why is Belle Knox, Duke College adult star refusing to reveal her real name? 
Belle Knox outs herself as the Duke University Freshman Adult Star (at last). 
Belle Knox, Duke college freshman porn actress, the contradictions of society.
Belle Knox, Duke college freshman porn star naked pictures. 
Miriam Weeks, Duke College freshman adult actress. The pinnacle of feminism? 
The hypocrisy of Miriam Weeks, Duke College porn actress. 
Belle Knox, Duke College Freshman gave away full scholarship to be a porn star. 
Outed Duke College freshman insists she's proud to be a porn star.
Then there was this contemplation via time: Knox's quest to put a positive, feminist spin on her work is failing. In most adult films, women are depicted as objects who are there to please the man in whatever way he might choose. And as Gloria Steinempointed out typical pornography normalizes a relationship of dominance between men and women. So it's not surprising to note Knox's protestations that anyone who derides porn is sexist aren't gaining much traction.
The actress offered that a large contingency of the population is 'so repressed' and 'told that sex is bad' which automatically set her up for the rampant criticism as well as slut shaming that she was forced to endure.
The actress also told how being in the porn industry and having 'sexual autonomy has been' incredibly 'freeing experience' for her. Enabling her and liberating her and empowering her own sense of her femininity despite what many progressive feminists would eschew as a subordination of their being to the whims and tastes of men. Though as the actress pointed out in her case, that not might be the case when the acts are also in accordance to her tastes and preferences.
Knox said Duke University has been 'really supportive,' but she had to get away from campus because it was a 'really upsetting experience' for her, whereas when she's working on pornos, she's 'surrounded by support' and 'people I can talk to the stigma I face every day.'
The only regret she admits she has is 'not telling my family from the get-go,' and assured Morgan that she doesn't believe she's being 'exploited' by the industry at all.
The interview would lead to commentators on the web discussing what morality came to mean with some admitting that behaves what is immoral for one person is not necessarily immoral for another, which is to suggest that what is could be derived as exploitative for someone else actually gives them pleasure, especially if they seek it out of free will. Of course the binary question one ought to ask if would Belle Knox seeks such choices out were she not being paid?
'Getting off;' The dilemma of Porn.
The Death of the Porn Industry. Are you a porn star too?
Respecting the porn star; a lesson in how to love porn.