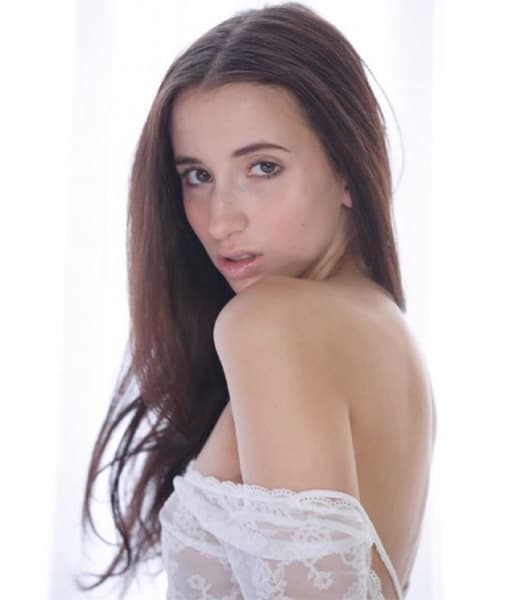 The ongoing saga of the Duke College porn actress.
First of let me say before i am considered a basher of women's rights, I fully support and endorse what Miriam Weeks, aka Belle Knox the Duke college porn actress has chosen to pursue. Not that she needs my endorsement or yours frankly. It's her body, her life and her decision. Not mine, not yours and not societies.
Belle Knox: Painful sex arouses me but I'm still a feminist. 
Miriam Weeks Death threats force her to stay away from school. Or is she just too busy making porn? 
Belle Knox strip gig nets her $5000. Pay me bixches. 
Belle Knox defended by Duke alumni; It's about class mobility 
Miriam Weeks petition to expel Duke student. Garbage now thrown at her. 
How Miriam Weeks Belle Knox became the ultimate self promoting exhibitionist. 
Sasha Grey defends Belle Knox. Yes it's fine to be an adult film star. 
The exploitation of Miriam Weeks aka Belle Knox. 
Belle Knox Duke porn star: 'Leave my family alone!!'
Belle Knox's manager accuses family of abandoning daughter. 
Miriam Weeks parents devastated over daughter's adult film career. 
How Miriam Weeks redefined our discussion of sex. 
Is Belle Knox a coke head? Rumors on college boards swell…. 
Why is Belle Knox, Duke College adult star refusing to reveal her real name? 
Belle Knox, Duke college adult actress, the contradictions of society. 
Miriam Weeks, Duke College freshman adult actress. The pinnacle of feminism? 
Belle Knox, Duke College Freshman gave away full scholarship to be a porn star. 
Outed Duke College freshman insists she's proud to be a porn star.
Unfortunately it's not that easy, because as Belle Knox, the Duke College freshman porn actress has to her chagrin found out, we live in a duplicitous society which can not accept the right of men and women to explore their sexuality as they wish, especially if they are getting paid for it. Not that you haven't paid to load a porn video or paid a hooker, so let's get that out of the way too.
What perhaps is disconcerting about the argument about Miriam Weeks being a slut, or a ho, or skank, all derogatory descriptions often levied at women who choose to eschew cultural taboos and pacify their own desires is the nonsense most media outlets have been spouting about the violence of porn.
But before I get on to that discussion, I do want to say that as much as Miriam Weeks ought to feel vindicated for her decision, her 'feminist' arguments of why she chose to pursue porn and stay anonymous reeks of hypocrisy and fallacy. But before we explore that terrain, an understanding of how we as a society view porn might first be in the offering.
Opines chicagonow: Make no mistake; I'm not a fan of pornography. Led mostly by sleazy and opportunistic men, porn exposes women to infection risk, injury, societal rejection, violence and harassment. Porn makes reckless, debauched sex appear ordinary and reasonable, creating unrealistic expectations for women. Porn can lead to addiction, with viewers craving a "sexual high." And research has found that those who watch porn frequently were likely to suffer from "severe social and relationship problems, and were more likely to lose their jobs and get in trouble with the law."
For those reasons and more, I think pornography is awful.
Already the implication is that porn is bad news. Bad news for those who participate, bad news for those who enjoy it and bad news for our society because it purportedly engenders negative stereotypes of women, never mind the copious objectification of women on a daily schedule courtesy of your mass mainstream media: how to look like x, how to let your husband orgasm before you, how to lose weight in six minutes.
Is it any wonder that most young females do their head in trying to appropriate themselves to some half ass editor's view of how the world should look like all the while pitching that publication's advertiser's beauty, weight loss products, etc (such a convenient situation to thus urge women to look 'beautiful' or else).
To even imply that porn is to blame for many of society's ills and that it debases women is hypocritical and a sham and at best a diversion of what really goes on everyday in media.
Porn to be clinical, is an outlet. One goes to it to fantasize and release themselves. Both performers and those of us who watch it. It is akin to saying if one enjoys porn they are a depraved character as is one who watches murder thrillers complicity endorses murder. They do not. It is again a release, a fantasy, a story and it happens as a script, with willing participants and not in real life.
Opines conservative outlet theothermccain: Perhaps the significance of "this charade" was overlooked by some readers. One can argue — and some of our commenters did argue onMonday night's post about Miriam Weeks — that the Chronicle's futile attempt to suppress the Duke porn star's real name was necessary as a matter of personal safety. But this argument involves the assumption that performing in porn is inherently risky, because the men who watch porn are creepy and potentially violent stalkers.
Nobody at Duke University seems interested in the conservative anti-pornography argument, which is that porn is bad for the very reason that it incites and inflames such dangerous passions. The editors of theChronicle have unwittingly implied that porn addicts are a bunch of degenerate weirdos; the terrors of political correctness forbid them from saying this in so many words.
Are consumers of porn and by extension, porn performers weirdos? Is it any more risky than the random hook ups many college students participate in, that you participate in? Why the hypocrisy?
And going along:
Fellatio, anal sex, lesbian orgies, bisexual threesomes and even the video enactment of violent abusive rape fantasies: "The Bad Decision video is great. She gets choked, slapped, and raped, all of which I obviously approve," says one reviewer of a Belle Knox video.
This is "empowering"? No, this is degrading, and any woman who takes money to participate in this degradation is as deserving of condemnation as the freakazoid creeps who pay money to watch it.
It's degrading to pursue threesomes, anal sex, to simulate rape videos? Why and how? It is mutual and agreed and simulated rape is just that, a fantasy between consenting adults. Real rape is not consenting and that is when it is degrading and abusive. And don't get me started on anal sex or threesomes. We've been doing it since the dawn of time and if it is an issue of religious studies eschewing such natal desires (please admit it) then that says more about religion's inability or reluctance to embrace humanity and its innate yings and yangs.
But lets get back to Miriam Weeks, aka the Duke College Porn actress whose outing has caused a shit storm in the media landscape.
What is disturbing about this young  woman's take on why she's pursued porn is her desire to insist that she only pursued the vocation because she needed the money. True, I don't doubt that she didn't need the money. Coming up with $60K a year for one's education is a lot of cash.
But there are other choices that Miriam Weeks could have pursued. And the fact she chose porn is for her alone to dwell on and not ours to condemn. But here's the catch, the actress could have also pursued other vocations, could have taken out a loan like many other students do, pursued a side job that pays a modest amount as many students do.
When one chooses to have sex in front of a camera for a vast audience, it is not anymore about the need for money, it is about the need to self validate and fantasize and this is what I wish Miriam Weeks owned up to. But I suspect she failed to own up to this because of her fear that she might be judged, that she perhaps might judge herself and be denounced, which she of course has. Because let's remember, men who score are heroes and women who score and fuck are sluts. Right? Isn't that what you believe?
If Miriam Weeks really wants the freedom and liberty that she seeks to be the woman that feminism theory propagates, then she should have no shame about admitting to her nature as many porn actresses do.
And that is the fallacy of Miriam Weeks' reasoning as to why she pursued porn. Not to empower the agenda of women (many rightly or wrongly will argue that porn performance degrades women), not to necessarily pay for going to school but simply to own up to the fact, she gets off on sex and is kinky and is hard up and is free spirited and willing to experiment. And that is wonderful and liberating if Miriam Weeks owned up to it and not hid her identity and pretended like many magazine editors (who perpetuate this nonsense, shame on you all) that sex and porn is taboo and dirty.
Sex, porn, self expression, self affirmation is not dirty, nothing to ever be ashamed of but everything to be embraced. The real hypocrisy ultimately lies with society who later this evening will be jerking off to Miriam Weeks while candidly denouncing her as the little whore that she is. Not that you and I aren't the little whore that we are too. So let's accept our nature, our humanity our animal instincts and impulses and stop hiding behind political correctness and arbitrary values that only serve to hurt and demonize individuals such Miriam Weeks.
What do you think, will you finally own up or will you just keep slapping Belle Knox as your voodoo martyr doll?
'Getting off;' The dilemma of Porn.
The Death of the Porn Industry. Are you a porn star too?
Respecting the porn star; a lesson in how to love porn.