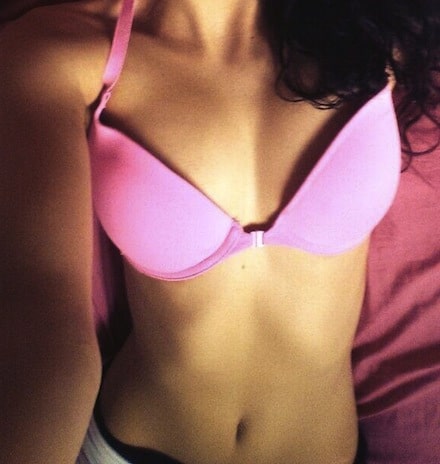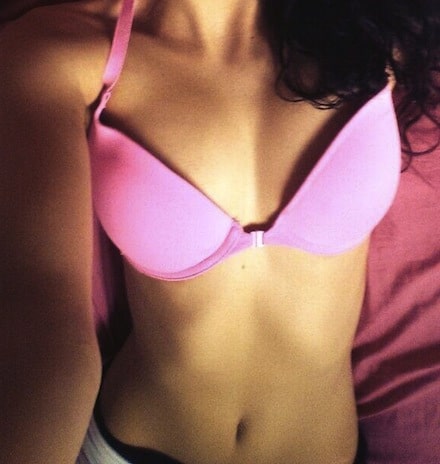 A Duke college freshman has told that she is proud to be a porn star after publicly being outed.
Things came to a head when a fellow Duke college freshman, Thomas Bagley asked the woman, an aspiring lawyer if she was the same girl as the adult star he'd been watching.
The exploitation of Miriam Weeks aka Belle Knox. 
Belle Knox Duke porn star: 'Leave my family alone!!'
Belle Knox's manager accuses family of abandoning daughter. 
Miriam Weeks parents devastated over daughter's adult film career. 
How Miriam Weeks redefined our discussion of sex. 
Belle Knox Duke freshman to Piers Morgan: 'I'm not being exploited' But is she? 
Thomas Bagley who ratted out Duke's Belle Knox has $1000 habit. 
Is Belle Knox a coke head? Rumors on college boards swell…. 
Why is Belle Knox, Duke College adult star refusing to reveal her real name? 
Belle Knox outs herself as the Duke University Freshman Adult Star (at last). 
Belle Knox, Duke college adult actress, the contradictions of society. 
Miriam Weeks, Duke College freshman adult actress. The pinnacle of feminism? 
Belle Knox, Duke college freshman porn star naked pictures. 
The hypocrisy of Miriam Weeks, Duke College porn actress. 
Belle Knox, Duke College Freshman gave away full scholarship to be a porn star. 
Duke College freshman porn star is Belle Knox and she can be found here. 
At the time, the woman, since called Lauren to preserve her identity, admitted she acted in pornographic films under a stage name but swore Bagley to secrecy.
But here is where things get interesting. According to Bagley, he denied having recognized 'Lauren' in porn telling instead the freshman had confessed her secret to him.
Despite the origins of how Lauren's missive became known to Thomas Bagley it wasn't too long before Bagley was blabbing at his next fraternity rush event.
Her secret leaked, other students began to text and tweet about the Duke college freshman who was a porn star. Lauren in due course would become widely mocked and attacked online.
Wrote one anonymous poster on  the CollegiateACB message board: 'If you b***ed her, report in,'
Wrote others: 'We going to pretend like she was unaware of the social consequences of going into that business? she made a decision, now she needs to live with the consequences,'
'Well the duke scandal clock has obviously run out, this is going to be a shitstorm. doubt that girl makes it through the semester.'
'yeah, on the other hand she's presumably still a teenager, not sure that she had a completely accurate idea of the consequences. totally fascinating from a coldly sociopathic point of view.'
Lauren would agree to be interviewed by the campus newspaper where she discussed her life in porn with the hope by publicly addressing the revelation she would control the fallout.
In that interview, Lauren said she started in adult films as a way to offset her massive tuition bills, and called the Duke campus a place where women had to hide their sexuality, and were held to a 'virgin-wh*** dichotomy.'
Perhaps as a dis service to Lauren, the author would take attention to note Lauren's  'designer bag' and new iPad as proof of her porn-riches. In essence disparaging the freshman rather than facilitating an open dialogue that she felt she had been primed for.
While Lauren thanked the campus paper for giving her a forum she also accused
Upon the interview coming out, Lauren would take the campus paper to task on the blog Develle Dish, criticizing the paper for skewing her words and betraying her trust, telling that she had 'portrayed me as a naïve, attention seeking little girl who flaunts her wealth.'
This time, Lauren went even further detailing her life in pornography and the lack of impact she expects it to have on her future in a first-hand account published on xoJane.
'I couldn't afford $60,000 in tuition, my family has undergone significant financial burden, and I saw a way to graduate from my dream school free of debt, doing something I absolutely love,' Lauren wrote. 'Because to be clear: My experience in porn has been nothing but supportive, exciting, thrilling and empowering.'
Although acknowledging the outlet she performed for was a 'rough sex website' she added the caveat that she had never been 'coerced or harmed' while filming.
Told Lauren:  'Everyone has their kinks and we should not shame anyone for enjoying something that is perfectly legal and consensual for all parties involved,'
'For me, shooting pornography brings me unimaginable joy. When I finish a scene, I know that I have done so and completed an honest day's work. It is my artistic outlet, my love, my happiness, my home.'
Of the value women are seen to have if they give into their sexuality: 'The prevailing societal brainwashing dictates that sexuality and sex "reduce" women, whereas men are merely innocent actors on the receiving end. By extension, our virginity or abstinence has a bearing on who we are as people — as good people or bad people, as nice women or bad women.'
Addressing her critics the college freshman claimed she had being wilfully degraded and vilified: 'I can honestly say that I have never felt more empowered or happy doing anything else.'
Lauren would also call for people to examine why they treated female sexuality 'with such disdain,' and dismissed online comments that said her history would prevent her from finding work after graduation.
'I wouldn't want to work for someone who discriminates against sex workers,' she wrote.
Intrigued to see what commentators thought on the web I came across these following comments which made me wonder about what one wishes for out of an education, whether the student body at Duke were as necessarily educated and liberated as their education would espouse and why for that matter why a woman who chooses to willfully perform as a porn actress should by presumption agree to be vilified and accorded slut status, never mind the double standard of men who agree to watch porn or simply fornicate with as many women as humanly possible to a hero's clap….
Of the two, the former porn star and the student who broke his promise to keep silent, I'd say Bagley committed the more egregious act. His lie, if indeed he did promise silence, is an indicator of his ethical makeup in the years to come. I'd rather have an attorney who admits to being a porn star in a previous life than one who thinks nothing of making a promise, only to break it by lying.
What about the guy who recognized her he obviously has a taste for porn did he get castigated for it never mind the fact she asked for him to be discreet but he blabbed at the first opportunity says so much about his character in my opinion not to mention double standards guys look at porn but condemn anyone who works in the industry complete hypocrisy and well done her for finding a legal way to be completely debt free when she graduated
there's a failure that most of the commentators have missed. this is a young woman, using the message of sex positivism, to justify her selling her body for money for an education. there is, however, a failure in this. sex positivism (liberal feminism) claims that women just as men, should be able to have the choice of sexual partners. this woman is not choosing her sexual partners by free will when participating in pornography – she is being paid to have sex with them, a fine line between pornography and prostitution. her choice is taken away by virtue of the fact that she is being paid. i respect her decision to accept money for having sex, however she will be forced to deal with the consequences of having 'rough sex' filmed for a largely male audience. she is not creating feminist porn, she is not fighting against the patriarchy – she is a young female student, paying for her education by having sex with others. in my personal opinion, revering her as a role model would be a failure and a vast flaw in the entire idea of liberalization. i would love to ask her the question of if she would have had these sexual partners without the incentive of money, on film, for others to watch: that, unfortunately, is the deeper problem. the commodification of sexuality has repercussions that this young lady will unfortunately largely be forced to confront later in her life.
i'm not comfortable with the idea of presenting this woman as a feminist or as even remotely a hero in the sex positivism movement. she's being paid to have sex. in my honest opinion, i think (just as i would think for a man) that is a mistake – beyond the idea of patriarchal opinions that will haunt her for the rest of her life. sexuality should not be given a dollar sign, and the fact that she has given her orgasm a price tag is demeaning and no way empowering in the slightest. it is obviously her own personal decision, which i respect, but noting that she is a role model is faulty. i would hope my own future daughter would never follow her tracks.