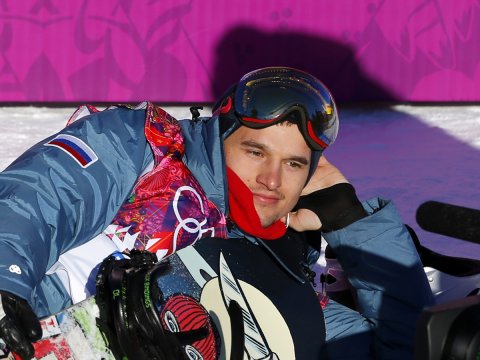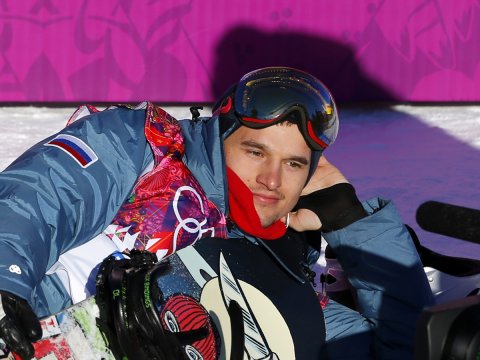 Olympic Snowboarder Alexey Sobolev is Sochi's official hawt bixch and then some…
It seems Olympic Snowboarder Alexey Sobolev got more than he bargained for when he posted his phone number on his helmet during last Thursday's slope style qualifiers.
Although he was forced to mask his number before he went on to the slopes, a twitter image of his phone number still managed to make it on social media where the 22 year old heart throb would go on to receive a volley of sexy texts and naked photos.
By Friday, Sobolev told the Associated Press, he had received more than 2,000 messages. According to Yahoo Sports, his phone was so inundated with new content that it just stopped working at one point.
'Most of the messages are good luck messages and messages from the girls,' he told the AP. 'Some of the messages are not appropriate to read aloud.'
Hawt bixch!
Our collective hero also received several racy photos. 'I've got a collection of pictures,' Alexey Sobolev told a USA Today reporter. 'It's really boring in the Olympic Village, you know?'
Until this weekend that is.
The hawt bixch was later quoted telling: 'I'm definitely going to call them.' 
Alexey also mentioned that the messages from Russian girls are his favorite ones. Can anyone guess why?