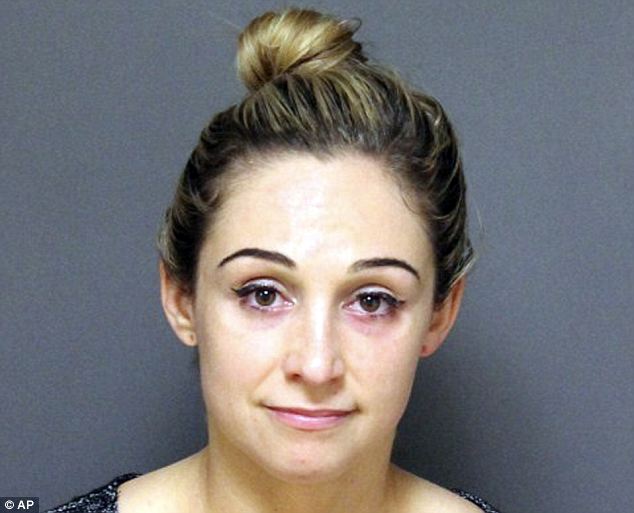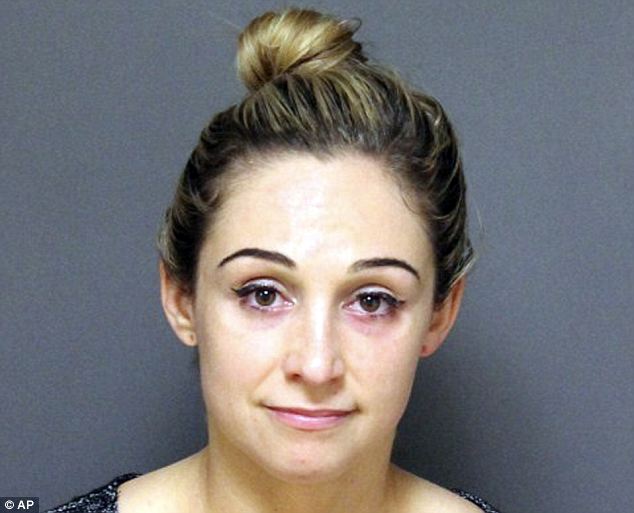 Melissa Lindgren a 28 year old Californian junior high school teacher has been charged with sexually molesting two boys inside her classroom.
The teacher's arrest came  after  two students at Nicolas Junior High school in Fullerton, California reported that Melissa Lindgren had inappropriately touched them during class.
Along with child molestation, the woman has been charged with child annoyance, dissemination of harmful matter to a minor for allegedly sending the boys nude photos of herself.
The woman's arrest came on Friday, a few short hours after the two boys 'bravely' approached school counselors.
Despite admitting to the charges of sexual molestation of the minors, the Melissa Lindgren declined to offer why she had behaved untowardly towards the two boys.
Of concern is how many inappropriate contacts Melissa Lindgren may have had with other students as the school. This in turn forced the school to field calls from concerned parents.
Told District Superintendent Bob Pletka: 'I believe that it was more than a single incident. I do think it was over some period of time,' 
'Ultimately, we will pursue termination, and it is an administrative law judge who makes that decision. But she will not be teaching with our kids at our district.'
The news has since come as a shock to several students.
'She was really nice and she was so calm. She was kind of like a teenager and she understood everyone,' former student Astrid Aguayo told. 'But then, I was kind of surprised and shocked by this.'
'All the teachers are not like that. It's unfortunate one of the teachers was so bad. This is a wonderful school,' parent Laura Lomeli said.
Since her arrest, Melissa Lindgreen  has been placed on administrative leave. She had taught at the school for 6 years.
In a statement, the school district vowed to do 'everything within its power' to 'uphold a higher standard. Nothing less is acceptable.'
They called concerned parents and community members to the school Monday evening to address 'any and all concerns.'
Upon being booked the teacher was later released after making $100,000 bail.
Lindgren's arraignment was scheduled for April 9.
And then there was this reflection on the web that made me wonder:
My guess is that female child molesters in school settings are severely under-reported due to an inherent cultural bias – underage boys who nail their teacher are deemed to be "studs," or "lucky."
Switch the roles and have a male teacher do the exact same thing to an underage female student and OMG, light the torches and pitch forks!
The crime is exactly the same, individuals in positions of authority and influence taking advantage of a vulnerable population.