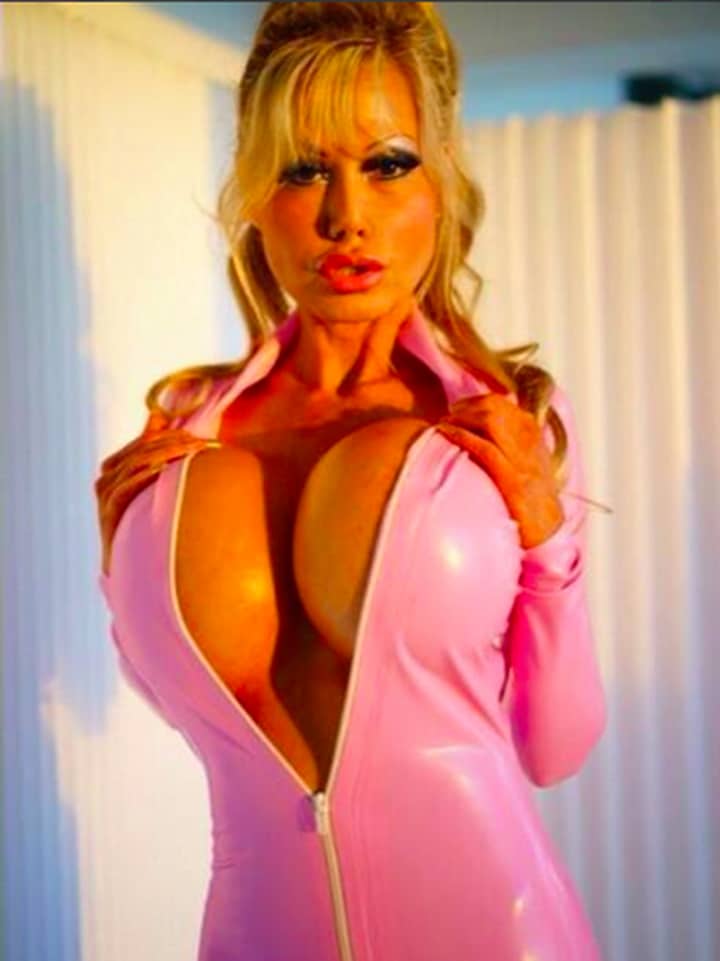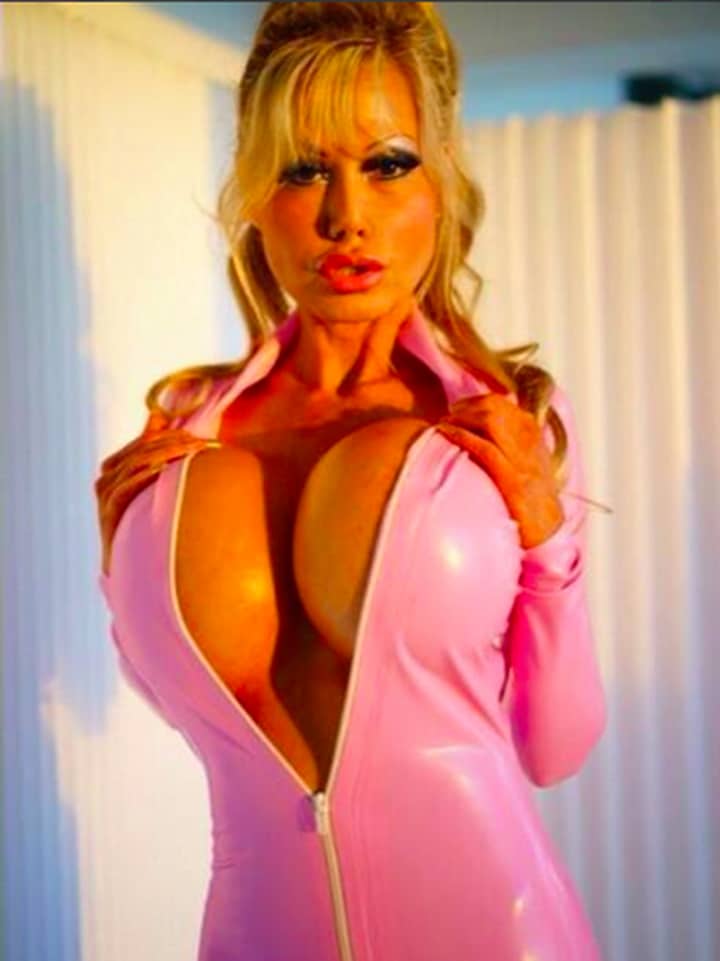 Blondie Bennet is a 38 year old Californian woman whose ambition is to be as pretty and dumb as Barbie and she is doing everything in her power to get there. But why?
In fact so committed is Blondie Bennett (she just made it her real name) in becoming the ultimate plastic sex doll, she's taken it upon herself to do hypnotherapy session in the hopes that it will decrease her IQ. Which is to suggest, Barbie rather than being brainy and full of wonder may actually be dumb, which may fit into the trite stereotype that all blonde vixens are hot and dumb.
Explains jezebel: After falling in love with the doll as a child, she bleached her hair and drove a corvette just like Barbie in her teens, when she took on promotional jobs playing Barbie in toy stores. (It is possible we have met because I dragged my parents to meet Barbie at a grand opening at least twice in my childhood.) Bennett has also undergone extensive cosmetic procedures, including a breast augmentation that enlarged her breasts to a 32JJ and chin contouring in order to make her face resemble Barbie's more closely. Bennett is currently unemployed and her procedures are paid for by fans who donate in exchange for photos of her dressed as her idol.
Told Blondie Bennett: 'I just want to be the ultimate Barbie. I actually want to be brainless,'
"I don't like being human, if that makes sense… Natural is boring… I would love to be like, completely plastic.' 
"Recently I went to pick a friend up at the airport and couldn't remember if I needed to go to departures or arrivals.
'I also got lost for three hours driving to my mum's house – the house where I grew up.'
'I want people to see me as a plastic sex doll and being brainless is a big part of that.'
Regardless of criticism, Bennett says she is happy:
'People can criticise me but this is who I am – I want my transformation to be head to toe, inside and out.'
What do you think kids? Has Blondie Bennett lost the plot, assumed an identity that will please some men or is there some kind of psychological blockage that she's not really addressing?
Plus size Barbie ignites body image debate