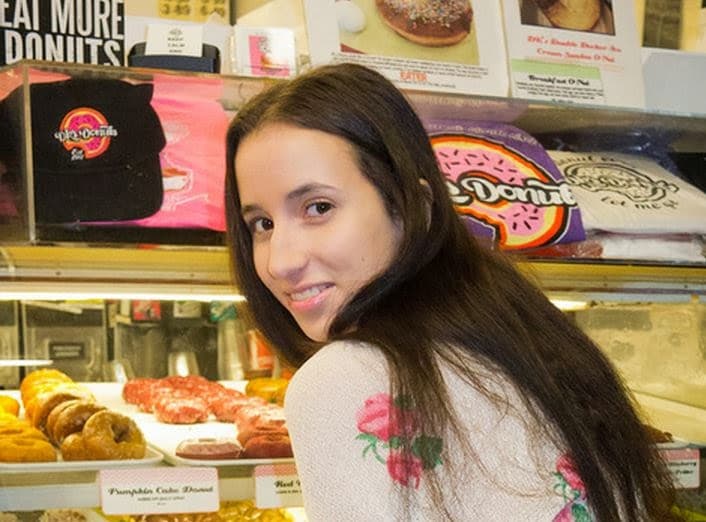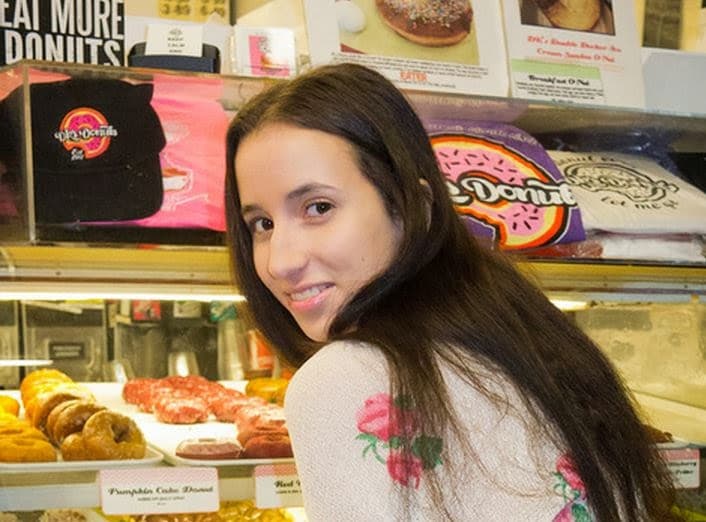 In a shocking revelation, Duke College freshman porn actress, real name Miriam Weeks,  has admitted that she turned down an opportunity to attend Vanderbilt University on full scholarship, choosing instead to attend Duke University.
The exploitation of Miriam Weeks aka Belle Knox. 
Belle Knox Duke porn star: 'Leave my family alone!!'
Belle Knox's manager accuses family of abandoning daughter. 
Miriam Weeks parents devastated over daughter's adult film career. 
How Miriam Weeks redefined our discussion of sex. 
Belle Knox Duke freshman to Piers Morgan: 'I'm not being exploited' But is she? 
Thomas Bagley who ratted out Duke's Belle Knox has $1000 habit. 
Is Belle Knox a coke head? Rumors on college boards swell…. 
Why is Belle Knox, Duke College adult star refusing to reveal her real name? 
Belle Knox outs herself as the Duke University Freshman Adult Star (at last). 
Belle Knox, Duke college adult actress, the contradictions of society. 
Miriam Weeks, Duke College freshman adult actress. The pinnacle of feminism? 
Belle Knox, Duke college freshman porn star naked pictures. 
The hypocrisy of Miriam Weeks, Duke College porn actress. 
Duke College freshman porn star is Belle Knox and she can be found here. 
Outed Duke College freshman insists she's proud to be a porn star.
Tells Belle Knox via realcleareducation: 'I was offered scholarships at a lot of places. I was offered full tuition at Vanderbilt, for example, and was accepted into USC, Wellesley, Barnard, Pepperdine, some others.'
The actress who goes under her stage name Belle Knox goes on to tell that attending Duke college presented a 'spiritual' awakening. Nevertheless that awakening would cost $60K a year, money she didn't have, nor her family already saddled with the cost of paying for other sibling's education.
Asks the site What about financial aid? Did you apply for any grants or scholarships?
Responds Belle Knox:
I have siblings in college, who are being supported by my parents, and my parents are paying $1,000 a month just for their own student loans and my dad graduated 20 years ago. One of my parents is recently unemployed. I was offered $13,000 in financial aid. That wasn't enough — that's $47,000 still unaccounted for.
People have this perception that if you cannot pay for college, financial aid will take care of you, and that perception is wrong. If you are very low income, you can get a full ride to Duke, no problem. If you are middle or upper-middle class, you will get screwed in the process.
But here's where things get interesting:
Would you still do porn if Duke cost less?
No. If Duke had given me sufficient financial aid, if they had given me the proper resources and made college affordable for my family, I would not have done porn. I would've just gotten through college and been fine. The financial burden that Duke put on me was absolutely enormous and insurmountable with the resources that I had.
Which is to say it was the cost of an exorbitant school which forced the young woman to choose the craft of pornography. A craft that she has come to openly admit that she enjoys and relishes. Yet still insists it is not a craft she would have openly pursued had it not been for the high costs of college and the lack of resources.
Asked:  Why do you say porn is less demeaning than a service job?
Go to the mall and talk to somebody who works at a hot dog stand and ask them about their job. They go to work at 9 a.m., work until 6 p.m., maybe get two five-minute breaks in the day, make $6.25 an hour before taxes, and they're on their feet all day. They're working in conditions that are physically and mentally draining. So they're making maybe $100 a day before taxes for doing 9 hours of hard physical work. You look at that and look at what I'm doing, making $1,000 for two hours doing what I really love doing, which for me is not degrading and is something I feel safe in, you tell me which industry is demeaning?
Belle Knox may have valid points, but what is intriguing is why she chose to do porn anyway if she openly admits to not having pursued it had the cost at Duke not been prohibitive, notwithstanding the fact that she was also offered other schools with scholarships as well , which would have preempted her having to pursue porn.  Which is to suggest, perhaps Belle Knox used the guise of hefty student loans as a recourse pursue porn, not necessarily because she had no choice?
And then there was this passage that made me wonder.
Reflected a variety of commentators:
What a sad commentary on the present state of the current college-age generation, higher education, "spirituality," morality, and American society in general. When it becomes an acceptable alternative for a "women's studies" major to work her way through Duke University working as a pornographic movie actress, we as a society have reached a new low point.
You consider that unacceptable but she realizes that working at menial jobs is the real exploitation. She is going where the Market leads her. I personally would have taken the scholarship to Vanderbilt, but she gets to choose for herself.
Brickman, clearly you are part of a different generation, with different attitudes. Many of us were raised to believe that there is a dignity in work, whether physical or otherwise, and that anyone who supports themselves is deserving of your respect. Work is not exploitation, even if you work at the food court at the mall. On the other hand, selling your body and performing sex acts for money demeans your dignity and reduces the deeply personal and emotional act of sex to a commodity. Almost by definition, an 18-year-old girl working in the porn industry is "exploited."
BTW, if "Lauren" really turned down a full scholarship to Vanderbilt so that she could attend Duke, where she is only receiving partial financial aid, she is clearly not as smart as she thinks and was in dire need of sound parental guidance. Turning down a full scholarship to Vanderbilt so she could attend Duke while working as a porn actress is an even more foolish "choice." One can only imagine how her parents will react.
I think she made a poor choice not taking Vanderbilt, but I kind of admire someone doing what's necessary to pursue her dream while not hurting other people. Shouldn't we be condemning people who climb to success by harming others?
She harmed herself. It's not society's fault; she let herself down. Liberals always want to blame someone else and get them to pay for it. Bus tables and go to night school – you'll have something at the end of it there is no price for: self-respect.