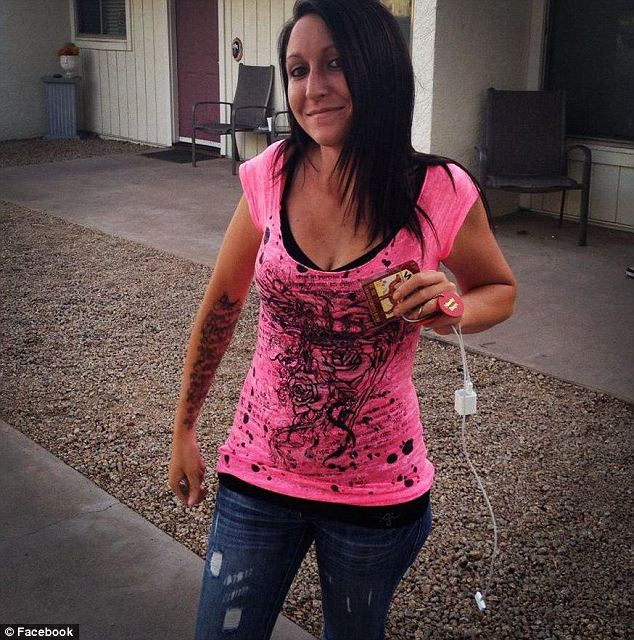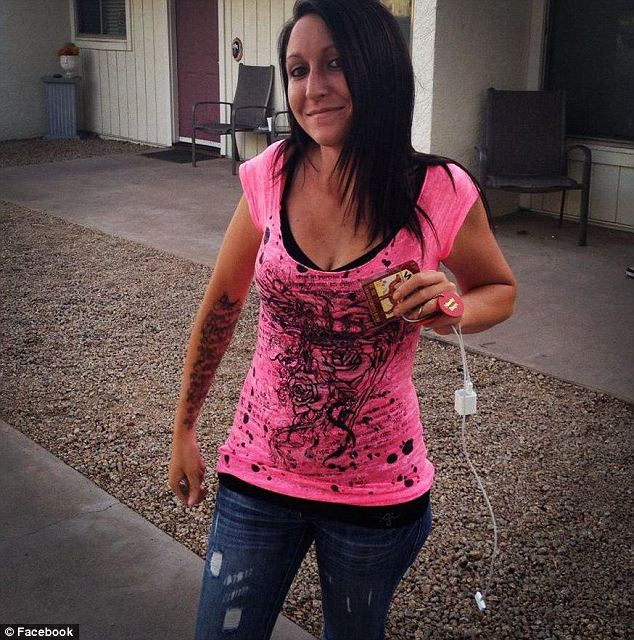 Ashley Prenovost, a 24 year old mom has been arrested after her ass went on a naked drunken rage after her boyfriend refused to have sex with her.
Cops tell the mom  allegedly ran around in the buff at her Glendale, Arizona house just past midnight in the early hours of Monday morning screaming at her boyfriend when he denied her sex.
Yes I know the audacity…
Cops would report that the mother was extremely intoxicated when her boyfriend- whose name has not been released- arrived home and promptly demanded that they have sex.
Which naturally led to some degree of venting on mom's part who felt entitled to get hers.
Tells the UK's dailymail: The mom wound subsequently wake up their 4-month-old daughter, who was identified as 'victim 2' as she proceeded to run around yelling and screaming, causing the child to hit her head on a dresser in the master room.
And it gets even better:
For good measure, Ashley Prenovost proceeded to punch walls and glass before her hands started to bleed.
Read a police report: 'Suspect then punched 2 holes in the wall of victim 2's bedroom and then punched a picture hanging on the wall in the hallway, causing glass to break and causing injuries to both of suspect's hands,' the police report states.
'While suspect was running around inside residence, she bled all over the floor in the master bedroom, hallway, common airea by the front door and kitchen.
'Upon officer arrival, suspect could be heard yelling inside residence and was still naked.
'Suspect then attempted to flee residence through the garage and began yelling and screaming when detained.'
Our collective hero would refuse to answer questions at the police station when she was taken there in the very early hours of Monday morning.
For her efforts, Ashley Prenovost has since been arrested on charges of suspicion of child and adult abuse, aggressive assault on a minor, endangerment, assault with intent to injure, criminal damage and disorderly conduct. She would be released the following day later and is now set to re appear in court February 24.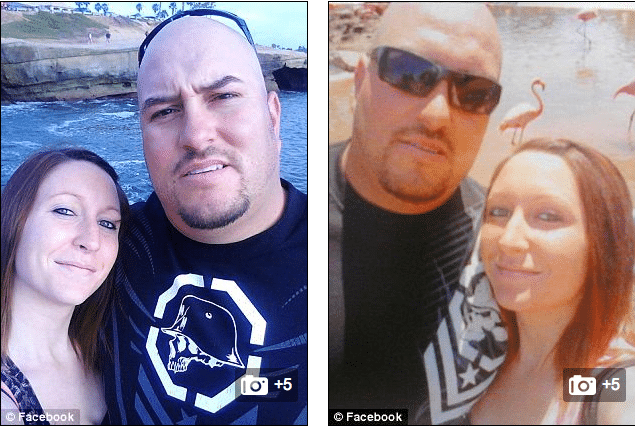 And then there were these comments on the web that made me wonder as well:
If the sex roles were reversed the guy would be doing hard time. She assaults him, injures their baby, and is let out in a couple of days. WTF???
Having sex with a sloppy drunk is only enjoyable if you're a sloppy drunk. I'd be more worried about the welfare of my child upon coming home to find this loser in such a state.
I wonder why we all think this if funny or something to be made light of? Abusive women is a serious problem, especially since everyone makes light of it.
Women can act so funny even crazy if the guy is unable or worst yet, unwilling to have sex. Us males are expected to accept it.