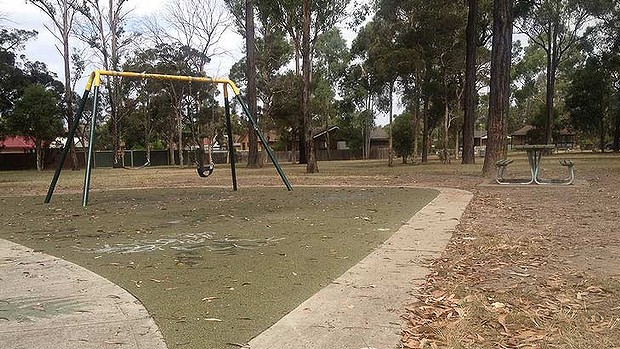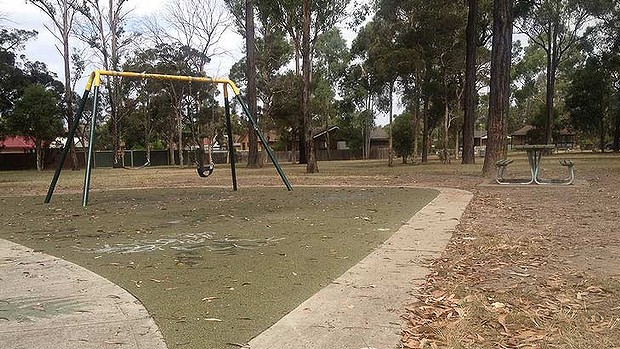 A 14 year old girl gang raped by 6 men has been so traumatized by her assailants that she had to wait a full day before she was able to speak to authorities.
The rape came to happen in Western Sydney, Australia while the unassuming girl was returning home and crossing a park late Saturday evening.
At the time the girl came across a man who inappropriately touched her before knocking her to the ground and sexually assaulting her.
Tells smh.com.au: Despite her attempts to struggle free, one man pinned her to the ground of a pathway in Bill Colbourne Reserve and raped her before standing aside and allowing five other men to sexually assault her about 11pm, police said.
Of note the area where the crime took place has the dour reputation of being a bastion of lout behavior and a melting pot of different ethnicities. The area traditionally has had to contend with racial stereotype characterizations as it has attracted a diverse clientele over the years.
Superintendent Gary Merryweather, Blacktown local area commander, said it was a horrendous attack in a quiet residential community.
'Being of such a tender age, she is traumatised to an extent that I can't really describe,' Merryweather told reporters on Monday.
'Part of the delay of us getting the information out to the public is because the young girl was in shock.
'Her family are nice people, they're good people … they're just completely devastated.'
The men fled, leaving the girl to walk to a friend's house nearby where police were called and she was taken to hospital.
The men are all described as being of African appearance and aged in their late teens to early 20s and police say people in the community must know the men responsible.
'There's a high probability that they must have said something to someone,' Merryweather said.
'If people do not ring and contact the police they are condoning this horrendous behavior.'
There were no security cameras in the park but police had door-knocked residents to see if they had any home security footage that captured the gang running off after the incident.
To date local cops have not been able to tell why the girl was singled out and if whether the crime hints at a derogatory sexist attitude towards women, were young girls are often perceived as fair game.
Local detectives and the state crime command's sex crimes squad, are investigating.
And then there were these comments on the web that made me wonder as well:
If six white Australians had gang raped an African girl, then every media organisation in the country would be headling the story with a "hate crime" banner, and it would be maintained as an issue for months or more likely for years.
This is all about race and cultural incompatibility, and the inevitable destruction that multiculturalism causes to social cohesion. No great nation has ever arisen from multicultural origins, to the contrary, multiculturalism has always been linked to the decline of a nation.
Why is your question about the parents of the victim???  6 men pack raped someone.  No one else caused the rape other than them.  No fault lies anywhere but them.  Why do you insist on focusing on the victim as a source of the cause?  Disgraceful
Gang rapes, daily shootings, girls forced to marriage at 12, girls' genitals mutilation – can't recall such things to be a common occurrence 30 years ago.
It is time to stop the abuse of our society by allowing foreign to our culture arrivals, mostly illegals under pretences of the multicultural integration and presumed "benefits" to our (still) western society.