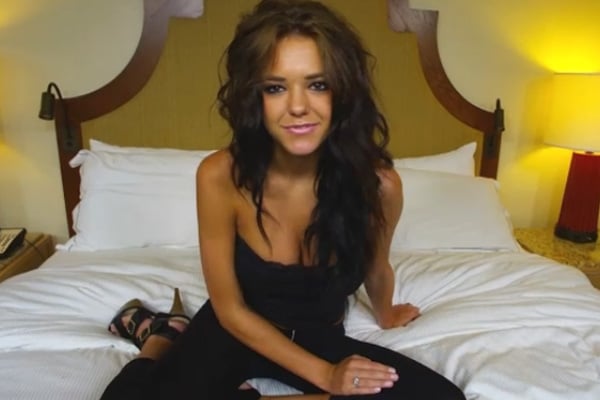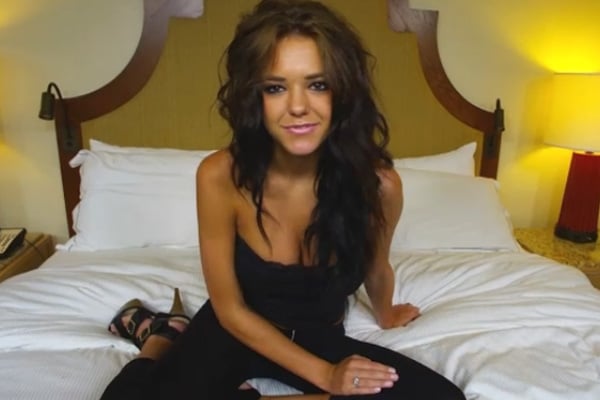 Since Kristy Althaus Miss Colorado teen runner up porn video made it on the running blocks questions have been asked as to who outed the former teenage pageant and why?
Kristy Althaus second porn video leaked. 
Kristy Althaus topless pictures in new movie leaked. 
For a period of two years her secret was hers and we were all happy to accept Althaus as our demure wholesome collective teenage idol who could do no wrong and please us with her pretty smile and cute 'golly's and geez' – 'yes I am very pretty.
But that is just part of the story. One has to remember that Kristy Althaus willfully chose to make the video that she did and if one watches the preceding interview she's in good cheerful form and yes quite assertive of her sexuality and why not?
Here are nude photos of Kristy Althaus Miss Colorado Teen runner up.
Kristy Althaus Miss Colorado Teen Runner up loses title over porno film.
But then again what was running through her mind when she chose to participate in that video and then at the same time compete in a teenage pageant? Sure there are no explicit rules banning these girls from appearing in such films but by now it's pretty common sense that organizers are looking to present a wholesome clean image and not that of a tawdry sexually liberated woman who can make a porn flick if she wants to. If former Miss USA winners (think Vanessa Williams) can be stripped of their title then so can teenage pageant girls. Come on is anyone really shocked that organizers stripped Kristy of her title? That shit was inevitable.
Yes lesson number one: never make porn or highly suggestive content if you're on the make to becoming a wholesome idol. America isn't quite ready for you. Yet.
But let's get to the grit. Who outed the Kristy Althaus Miss Colorado Teenage runner up? Or to put it another way who had the most to gain from outing her?
Gawker is interestingly keeping it's mouth shut and refusing to let us all know how they got their tip that Althaus was caught in the video. Why? My guess is because the video makes GirlsDoPorn.com sent the video to the site directly and gawker just promised to keep their mouths shut? Am I right? I smell something fishy? After all the outlet knows they will get mad traffic and so does gawker and of course so do we other blogger/publishers.
Or should we wonder if Althaus herself leaked the video? But why would she? Why would she choose to publicly vilify herself or is this the new way to make money and fame and secure movie deals? Fame and press and even bad press goes a long way these days. As long as your in the public eye there's something that marketers will always want to do with you and that includes publications who are always looking to augment their brand and traffic.
The moral of the story? Your secret is never sacred, especially if you are a hot teenage pageant girl who thinks she can go from cute wholesome girl to evening seductress and think no one is going to notice. They are Kristy. It's because that is what the world wishes for themselves and so few are brave to do it. Sucks being ratted out by the press Kristy but there you have it….