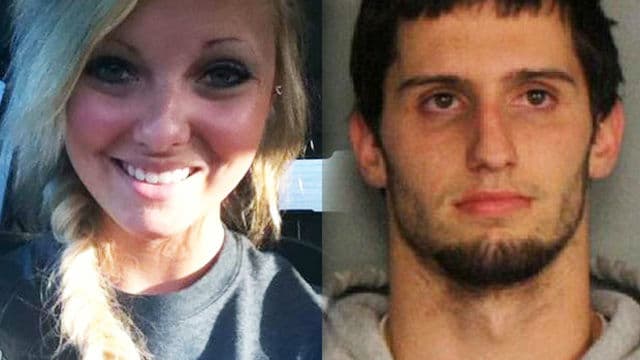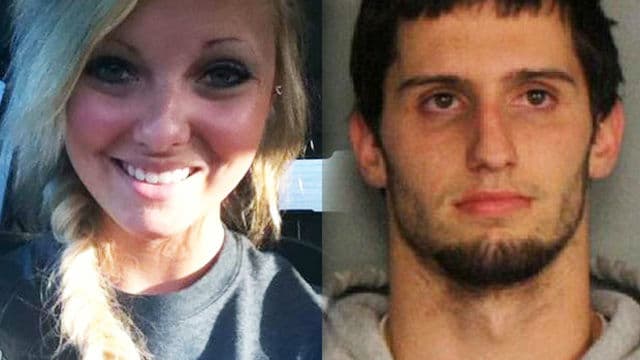 Melinda Coleman: 'I'm disappointed with Daisy's charges dropped.'
Daisy Coleman. No rape charges to be filed says special prosecutor.
Did Daisy Coleman suicide attempt prompt prosecutor office to offer new report?
Daisy Coleman suicide attempt lands her in psychiatric hospital.
Daisy Coleman suicide attempt: In hospital with possible brain injury.
In a decision that is vexing many, Jackson County Prosecutor Jean Peters Baker today announced that Matthew Barnett would not be charged with the rape of Daisy Coleman, almost exactly two years to the day the then 14 year old Coleman was reportedly left alone and intoxicated on her front steps by the then 17 year old Barnett.
That said, Barnett was charged with endangering the welfare of a child and has plead guilty. He will serve two years probation.
Although Nodaway County Associate Circuit Judge Glen Dietrich sentenced Barnett to 120 days in jail, Barnett by agreed to a plea deal, will instead only be required to do 100 hours of community service, pay $1,800 to Daisy and her family and agree  not to contact the Colemans.
Furthermore he will also attend a substance abuse evaluation and not imbibe alcohol or go to establishments that sell it. Lastly, Barnett gave a verbal apology to Baker, which was relayed to Daisy and her family. His conviction for this misdemeanor charge will remain on his record.
Went on to reiterate Barnett's lawyer J.R Hobbs: "This is another example where the rule of law has been fairly applied….We can only hope that the readers will understand the time and energy that has been given to this resolution."
When asked why Barnett had not been charged with felony endangerment (which would have meant that Barnett intended to hurt Daisy), Jackson County Prosecutor Jean Peters Baker said that had been a consideration, but claimed that during negotiations it became clear that if the case went to trial, they would have ended up with a misdemeanor anyway, explaining, "After a long trial and further dividing of community we'd end up here." 
Preempting the levying of rape charges according to Baker was testimony from Daisy and the rape kit wasn't enough evidence, which is also why her office didn't try to charge Barnett with sexual assault. "Without that video, there is no charge there," she said, referring to a tape that once apparently existed but has since been deleted of Barnett having sex with Daisy without her consent:
'As a prosecutor, I am telling you, I stand here by my oath always. And my job is to analyze evidence. In this case there was insufficient evidence to go forward on a sexual assault…that's what this case boiled down to: the evidence,'
'Legally we could not get that over the bar. I could not file that charge.' If the evidence had existed to allow her to file a felony sex charge, 'I would have done it'. 
'It is not the job of the prosecutor to seek convictions. It is the job of the prosecutor to seek justice. I believe this is the right outcome, given the evidence available in the case. This is justice.'
Nevertheless one is compelled to wonder whether there in fact there was real will to pursue the case.
After all, Barnett's friend did admit to taping both Barnett and Coleman having sex (are we to suppose in the future a rape case can only proceed if there is video to prove it?), it was also deemed that Coleman was too intoxicated to take care of herself (hence the endangerment misdemeanor) which would also infer at the same time she was hardly in a position to consent to having sex either, never mind the existence of a rape kit that showed that Coleman had been penetrated.
Then again might we wonder why so few individuals come forward in the first place.
And then there was this comment on the web that caught my eye which might go some way in explaining society's attitude towards females and what is expected of them and tolerated. Until it isn't of course…
Seriously? That girl is 14 gets blackout drunk, passes out in the freezing yard, has sex and when she wakes up she claims she got raped? I believe the guy who says it was consensual. How about legal age of drinking 21? how about blackout drinking? And then pressing tape charges on someone?? What's wrong with people
above image found here
Daisy Coleman rally, #Justice4Daisy, counter protesters no show.
Maryville anxiously awaits #Justice4Daisy rally tonight.
Melinda Coleman is praying that you don't go ape shit at the protest tonight.
Daisy Coleman rape case leads to Marryville town resenting media portrayal.
Daisy Coleman goes on to be slammed after xoJane feature.
Daisy Coleman special prosecutor appointed. Who bears responsibility for rape?
Is Matthew Barnett's mother to blame for Daisy Coleman's rape?
Daisy Coleman exclusive: I was taken advantage of, they fed me a 'bitch cup.'
Slate's Emily Yoffe advises Daisy Coleman how not to get raped in the future…
Fox News guest, Joseph DiBenedetto blames Daisy Coleman for being raped.
Matthew Barnett's mother, Shirley Barnett breaks down: 'My son is the the victim here.'
Daisy Coleman: the awful culture of rape…
Matthew Barnett lawyer, Robert Sundell: 'Leave my client alone now!'
Daisy Coleman rape case reopened. Matthew Barnett's mother insists critics shut up.
#OpMaryville: Anonymous releases new message to Missouri cronies.
Matthew Barnett is officially America's most hated man.
Why did Prosecutor Robert Rice drop the Daisy Coleman case?
Daisy Coleman: The sheriff and prosecutor lied.
Marryville rape victim Paige Parkhurst speaks; 'No one supported us.'
Who is Matthew Barnett? Daisy Coleman's rapist lives the good life.
Daisy Coleman rape: Is Anonymous really doing us favors?
Will the Daisy Coleman rape case be re opened?
Prosecutor Robert Rice: ' Daisy Coleman changed her story.'
#OpMaryville: Anonymous wants to avenge Daisy Coleman's rape.
Fourteen year old Daisy Coleman and her family are driven out of town after being raped.