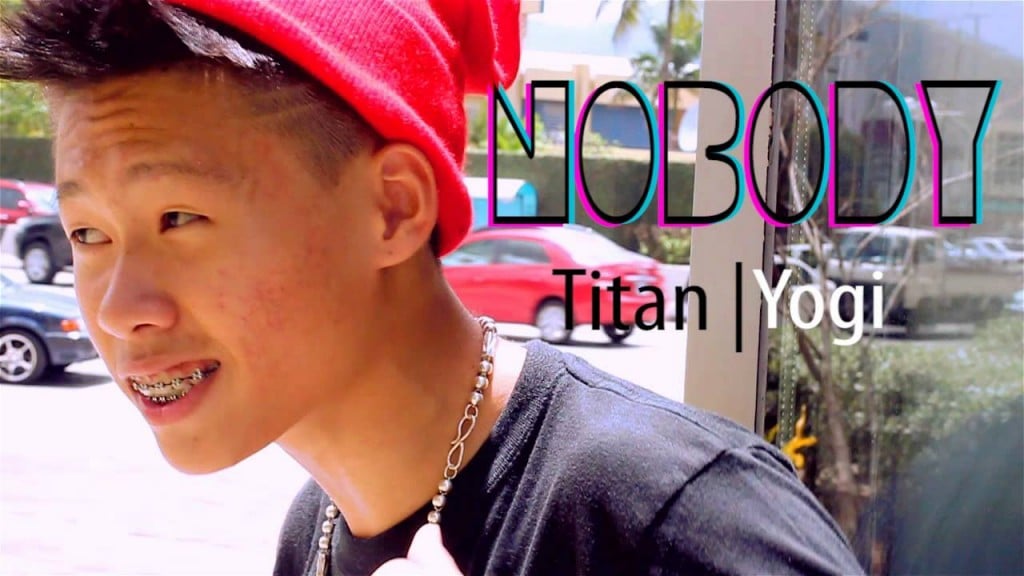 Titan Lee-Hai, also known as trizzykidd, a 19 year old NYU freshman has jumped to his death, hours preceeding his first day of classes on his spring semester cops have told.
The aspiring rapper, from Port of Spain, Trinidad plummeted 15 stories from the Third North Residence Hall at 75 Third Ave. near East 11th Street in the East Village about 3:20 a.m. after a night of partying with a pal.'
According to one student, Shazim Khurshid, Titan Lee Hai walked into an elevator naked before he took his life and punched him in the head for no reason.
Told the student via tells the nypost: 'I was the last person to see him alive. I was in the elevator and he just walked in and punched me in the face and then he asked me where he was. He was naked when he walked in. So, it was pretty obvious he was not in his senses. He had no sense of where he was or what time it was,'
'He looked like he was on drugs, a lot of drugs.'
What type of drugs the student on has yet to have been disclosed, nor for that matter why he may have been on those drugs?
Khurshid went on to tell the victim – who lived on the second floor – rode to the top floor and opened a door to the roof, triggering an alarm that forced students to evacuate before he either fell or jumped.
'I never saw him before. It is sad,'  Khurshid told, adding that the teen urinated on the floor before getting into the elevator. 'It was pretty obvious he was not in his senses.'
Friends on Facebook have since described Titan Lee-Hai as a talented rapper and producer.
Wrote Brendon Jeremy O'Brien: 'Just heard of the passing of a real friend and a genuine inspiration to my performance. He's not only the guy who inspired me to try my hand at rap, he's the person who worked on my entire mixtape with me.'
'R.I.P to one of Trinidad's most prolific young talents Titan Lh……It was truly a great honor to have performed with you while you were alive,' added Ayinde NinjaBoi.
Nurse Sources have since told the victim did not leave a note, and was alone on the roof at the time.
Police initially said the death was being treated as a suicide, but law enforcement sources said later that he may have been on drugs and that it was uncertain if he fell or jumped. Toxicology test results won't be available for several weeks.
Cops were looking for the unidentified friend he had been out with.
Another freshman who lives in the dorm said everyone was evacuated when Lee-Hai triggered the alarm.
'We were evacuated from the building at around 3:15. My friends said they saw a body lying in the courtyard. It's sad,' she said.
University officials said the circumstances surrounding his death were still under investigation.
'It is with great sorrow that we report that a freshman was found in an interior courtyard in the residence hall where he lived. It appears as though his death occurred as a result of a fall from the roof of the building,' said NYU spokesman John Beckman.
'Police and the University are looking into events preceding the discovery of the body in order to determine the cause and nature of his death.'
If it is determined that the student jumped, it would be at least the fourth suicide at NYU in a little over a decade.
Beckman said NYU was offering help for students who may have been traumatized by the incident.
"We have had crisis counselors at the residence hall since early this morning, providing support to student residents and the hall staff. Their presence on site will continue," he said.
'We want to remind students of the availability of help around the clock at NYU … and we want everyone to remember that you will not get in trouble for calling in professional staff … to help when someone is struggling with an immediate problem.'
The death of yet another promising student on the rigors of education follows the recent suicide death of Penn University freshman Madison Hollerman. She too also jumped to her death little over a week ago.
No studies currently track suicide rates at the nation's colleges, but many campus professionals believe it to be the second leading cause of death among students.

In an opinion piece published in the student newspaper a week after the library bars installation, Emma Dolhai argued that the screen wouldn't stop determined students from finding a way to commit suicide.
Wrote Dolhai: 'All the screens really do is ensure that some of [the suicides] are quieter. Screens simply do not prevent self-destruction, in the same way that building prisons does not lower crime rates.'
She pointed out that the wait in the university's Wellness Center to see a counselor can be 15 minutes to half an hour and involves a mountain of paperwork.
'The lack of effective health care for the struggling verges on the absurd. NYU Wellness seems to operate on the mantra that a student must make a conscious, devoted effort in order to receive help. Those struggling with suicide, however, are often the last to come forward of their own free will,' she said.
According to the Suicide Prevention Resource Center, suicide is the third leading cause of death among young adults ages 18-24.
For support on suicide matters call the National Suicide Prevention Help Line on 1-800-273-8255 or go to www.suicidepreventionlifeline.org.
NYU has its own 24/7 mental health and crisis intervention program which can be reached at 212-443-9999 or wellness.exchange@nyu.edu.
Naked Titan Lee-Hai was high on mushrooms. Mystery pal yet to be located.