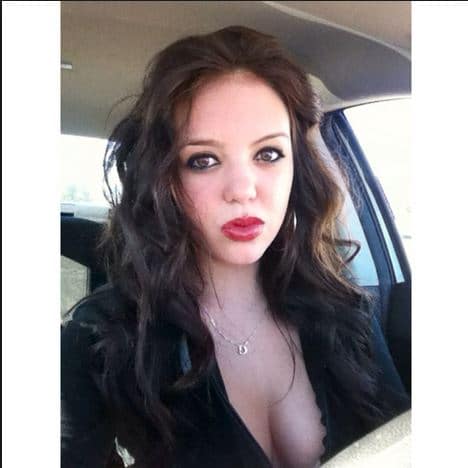 Kristy Althaus second porn video leaked. 
Kristy Althaus topless pictures in new movie leaked. 
Scandal has hit the dizzy mountain tops of Colorado over allegations that Kristy Althaus, Miss Colorado Teen runner up 2012 starred in a teen porno flick which may have cost her title.
According to gawker, a January 24 video posting on GirlsDoPorn.com bears a very strong resemblance to Kristy Althaus.
Yesterday, a longer clip from the video on imagepost.com identified its star as a "Miss Teen Colorado Runner Up." Both links are very NSFW. The assertion has since led to pageant producers stripping the woman of her runner up title two years later.
Here are nude photos of Kristy Althaus Miss Colorado Teen run up. 
Who leaked the Kristy Althaus Miss Colorado Teen Runner up porn video?
In the video, a man who is off-camera asks the dark-haired Althaus how old she is.
"I'm 18," she replies.
"And this is definitely your first adult video?"
"Yes, it is," she says.
Interestingly since the emergence of the incriminating video and the girl's subsequent expulsion, pageant producers spent much of Wednesday purging its website of any reference to Kristy Althaus among the winners and runners-up, as these before-and-after screenshots show: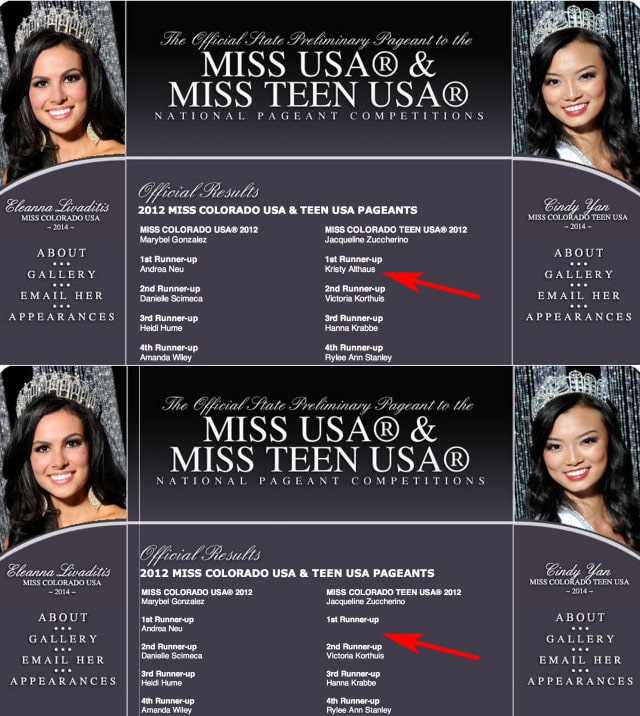 The scrubbing of Miss Colorado teen runner up comes off the much ballyhooed resignation of Miss Delaware Teen USA, Melissa King last year after she too was found appearing in a pornographic video with the same outfit Kristy Althaus purportedly stars in, GirlsDoPorn
According to gawker there are no real rules governing the appearance of pageant contestants and if there are any rules as to the conduct expected of its participants in the Miss USA and Miss Teen USA pageants, no one is letting any one know.
Except The Miss Teen USA website does note a few eligibility rules: Contestants "must not have ever been married" or had a child, and "titleholders are also required to remain single throughout their reign."
But it gets murkier.  According to gawker, an attempt to reach out to Kristy Althaus earlier today led to her twitter account being deleted soon after.
Interestingly many of Kristy classmates have taken to twitter to defend her against haters and prudes: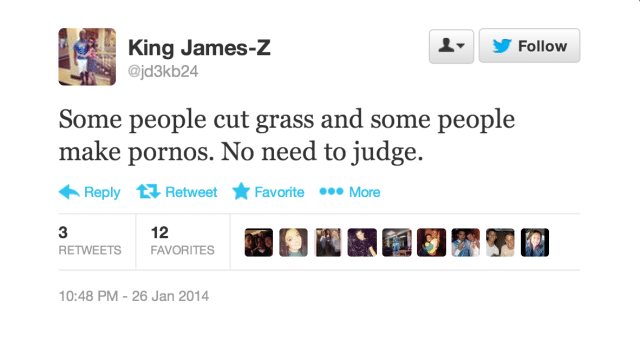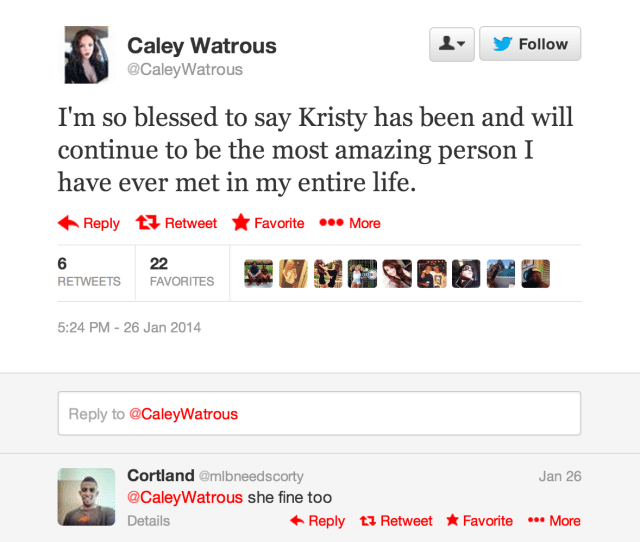 Although Kristy has yet to offer a statement, (will she? Is she obliged?) one of her since deleted tweets offered the following clue as to how she feels about her choice to appear in porn.
"You have to do what's right for you, no one walks in your shoes."
Except that is organizer Donald Trump and the pageant community who have elicited a doctrine of how stellar behavior amongst photogenic teens ought to compromise of. Which is a back hand way of saying you're only beautiful if you behave righteously and keep your pert sexuality tucked away far from the dirty imaginations of easily jilted viewers.
Here are nude photos of Kristy Althaus Miss Colorado Teen run up.