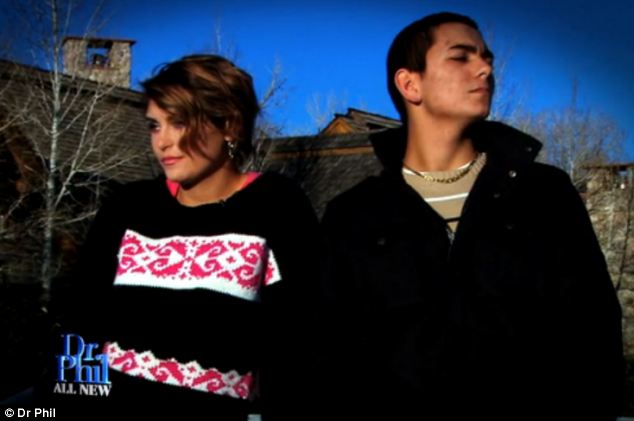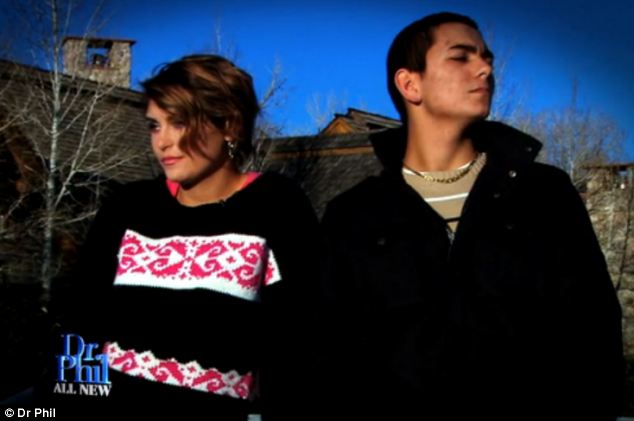 In a revealing interview with Dr Phil, Duke heirs, Georgia and Patterson Inman told that the siblings were exposed to harrowing tales of misery and abuse.
In the shocking interview, Georgia and Patterson Inman, 16 who are due to inherit Doris Duke's $1 billion fortune upon turning 21, told how they were forced to play Russian roulette, sliced with knives, dropped in boiling water and even eat their own feces.
Their stories of alleged abuse come in stark contrast to how their lives appeared – holidaying in Fiji, taking diamonds to school for show-and-tell and keeping exotic pets, such as camels and chimps.
In their first TV interview, 16-year-old siblings Georgia and Walker 'Patterson' ­Inman III said despite being born into immense wealth, they endured immense cruelty at the hands of caretakers.
'[They] would play Russian roulette with us,' Georgia Inman said of their nannies. 'They thought it was funny. They'd load the gun, spin it and shoot it at me and my brother.'
The teens said they were regularly shoved into the basement of their Wyoming mansion and locked up for days.
'People see this luxurious life, but at the same time, we were living in hell,' Patterson told.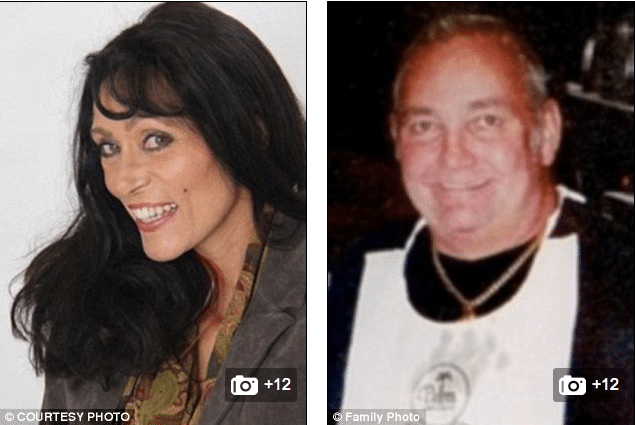 The twins disclosed they suffered abuse from more than 50 caretakers over the years.
Georgia even endured cruelty at the hands of their father, Walker Inman Jr., the nephew of Doris Duke. Inman Jr. died of a drug overdose in 2010.
He 'used to slice my feet up with knives,' told Georgia.
She also told how her drug fixed dad would pick her up and drop her on her head 'because he wanted to make me stupid.'
The twins also told sometimes they were dropped in a bathtub filled with hot water.
'It'd scald us really bad,' Georgia said. 'I thought my skin was melting away. It feels like you're on fire.'
Of their father Patterson Inman told: 'He was always high,'
'That was kind of sad, you know, seeing him nodding out and drooling and leaning back and forth with his legs crossed. I saw that every day.'
Yes kids. Life of the rich and famous and enabled.
Patterson also told how he was forced to eat his own excrement.
'They were feeding me my own s–t.' told Patterson in front of a speechless Dr Phil.
'I just remember being in the basement and they were like pretending it was food.' he told. 'They were like, 'Chew! Chew!' "
Patterson added that their friends' parents never wanted to bring their children to the home because of their dad's penchant for pornography and because he liked to walk around naked.
'[The money] didn't matter to me,' Georgia said. 'If someone were to look at me and say "wow", I would say let's try lives. I just wanted to be free. I was trapped because of it.'
She claimed that her father even gave people wads of cash to silence them when they saw the children being abused.
'There's no hope when that happens,' she said. 'I thought I was going to be dead.'
At present the twins live in Utah with their ex-stripper mom, Daisha Inman, their father's third wife.
Daisha is currently locked in a legal battle, over her handling of the money, with executives who administer the twins' hefty trust funds.
Doris Duke would go on to pass the family tobacco fortune onto her nephew, Walker Inman Jr, the twins father after a daughter she had with her first husband, financier James Cromwell died.