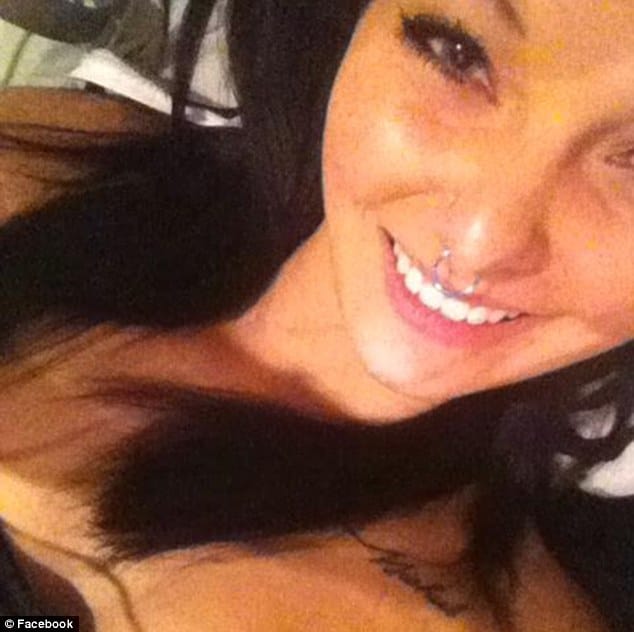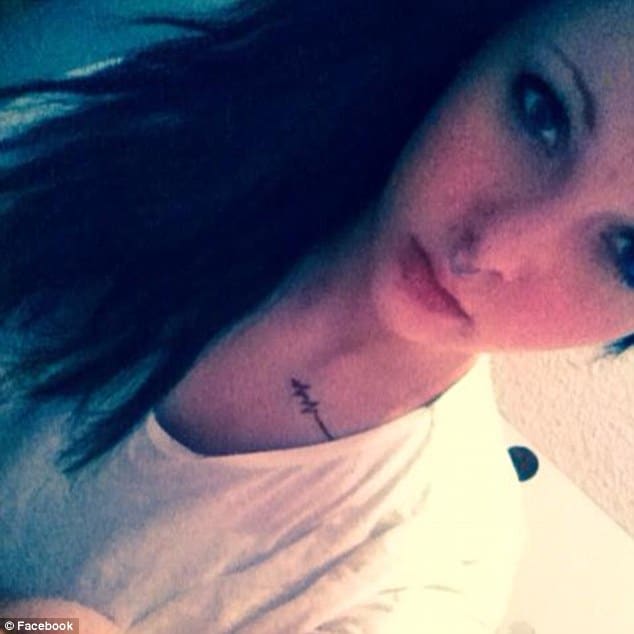 Melinda Coleman: 'I'm disappointed with Daisy's charges dropped.'
Did Daisy Coleman suicide attempt prompt prosecutor office to offer new report?
Daisy Coleman suicide attempt lands her in psychiatric hospital.
Daisy Coleman suicide attempt: In hospital with possible brain injury.
Shockwaves in Maryville, Missouri are being felt with special prosecutor Jean Baker momentarily announcing that her office will not go forward in charging Daisy Coleman's purported rapists with sexual crimes. This after an earlier prosecutor had declined to bring charges forward.
Instead Jackson County Prosecutor Jean Peters Baker in a leaked memo told that Matthew Barnett, the alleged rapist of Daisy Coleman will only face the criminal conviction for the misdemeanor offense of endangering the welfare of a child, one of the charges he initially faced two years ago.
Baker will appear before Judge Dietrich at 1:30 p.m. and a press conference is expected shortly after the court proceedings.
The incident centered on a January 2012 house party in which Daisy Coleman and a friend, ages 14 and 13 at the time, alleged they were sexually assaulted at the home of Matthew Barnett, then a 17-year-old Maryville High senior football player and the grandson of a former state representative.
At the time Nodaway County Prosecutor Robert Rice charged Barnett with sexual assault and endangering the welfare of a child for allegedly leaving Coleman passed out and barefoot in her yard in freezing temperatures.
Yet two months after the incident, Rice dropped the felony charges against Barnett and another teen said to be video taping the incident (which would later disappear), citing a lack of evidence.
Matthew Barnett admitted having sex with Coleman, but insisted it was consensual.
Hamstringing the case, the prosecutor also cited a lack of cooperation from the Coleman family. However, Melinda Coleman said her refusal to cooperate only surfaced after word the felony charges would not be pursued.
To date Melinda Coleman has claimed that political favoritism played a role in that decision, an accusation the prosecutor has vehemently denied.
The misdemeanor charge was also eventually dropped.
It wasn't until a probing article by the Kansas City Star exploring the taunting and harassment that Daisy Coleman went on to receive at the hands of the town that international furore came to be, forcing the town's hand and the injunction of a special prosecutor to re examine whether the dropped case ought to be proceeded with.
The case would go on to put the small town of Maryville, Mo. in the national spotlight. Supporters launched "Justice for Daisy" efforts, including online "hacktivist" group Anonymous.
Nevertheless, Melinda Coleman now tells by having taken her daughter's plight public, her daughter has gone on to endured a further onslaught of harassment and cyberbullying.
Daisy Coleman was hospitalized in Kansas City this week after a weekend suicide attempt. Her mother released that news via a Facebook post on Monday. At the time she had countered the lack of cooperation from the special prosecutor team and her belief that they were dragging their heels had precipitated the attempted suicide by her daughter Daisy.
Daisy Coleman rally, #Justice4Daisy, counter protesters no show.
Maryville anxiously awaits #Justice4Daisy rally tonight.
Melinda Coleman is praying that you don't go ape shit at the protest tonight.
Daisy Coleman rape case leads to Marryville town resenting media portrayal.
Daisy Coleman goes on to be slammed after xoJane feature.
Daisy Coleman special prosecutor appointed. Who bears responsibility for rape?
Is Matthew Barnett's mother to blame for Daisy Coleman's rape?
Daisy Coleman exclusive: I was taken advantage of, they fed me a 'bitch cup.'
Slate's Emily Yoffe advises Daisy Coleman how not to get raped in the future…
Fox News guest, Joseph DiBenedetto blames Daisy Coleman for being raped.
Matthew Barnett's mother, Shirley Barnett breaks down: 'My son is the the victim here.'
Daisy Coleman: the awful culture of rape…
Matthew Barnett lawyer, Robert Sundell: 'Leave my client alone now!'
Daisy Coleman rape case reopened. Matthew Barnett's mother insists critics shut up.
#OpMaryville: Anonymous releases new message to Missouri cronies.
Matthew Barnett is officially America's most hated man.
Why did Prosecutor Robert Rice drop the Daisy Coleman case?
Daisy Coleman: The sheriff and prosecutor lied.
Marryville rape victim Paige Parkhurst speaks; 'No one supported us.'
Who is Matthew Barnett? Daisy Coleman's rapist lives the good life.
Daisy Coleman rape: Is Anonymous really doing us favors?
Will the Daisy Coleman rape case be re opened?
Prosecutor Robert Rice: ' Daisy Coleman changed her story.'
#OpMaryville: Anonymous wants to avenge Daisy Coleman's rape.
Fourteen year old Daisy Coleman and her family are driven out of town after being raped.