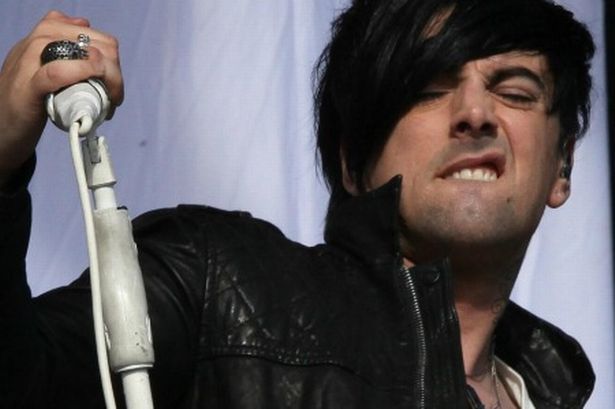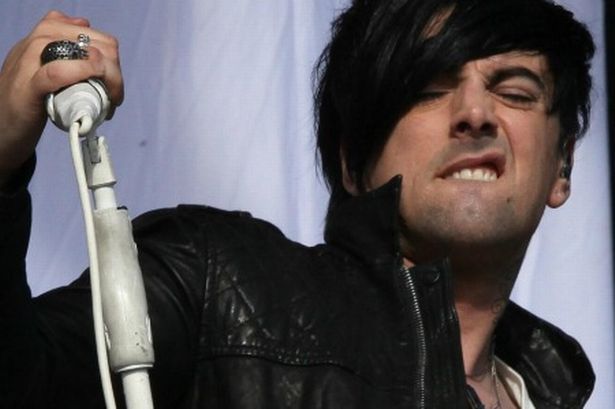 Since being jailed to 29 years today after having been found guilty of raping an eleven month old baby boy and plotting to sexually abuse two more, Ian Watkins, Lostprophets pedophile, has found himself the center of new investigations. Are there any more victims unaccounted for?
Having already admitted to raping an 11 month old boy in 2012 and plotting to rape two babies with the help of their 'infatuated mothers' today's sentencing judge, Mr Justice Royce told the case 'plumbed new depths of depravity.'
His two accomplices, who could not be named, were sentenced to 14 years and 17 years in prison.
Mother A, who allowed Watkins to try to rape her son, received 14 years in prison. Mother B, who  took part in a plot with Watkins' to rape her daughter, received 17 years. Their children have since been placed in alternative care.
Detectives now speculate there may have been at least two other child sex abuse victims in Germany and America.
Told  Detective Chief Inspector Peter Doyle: 'Our priority area is Germany and the USA at the moment,' 
He said the force had been in touch with Interpol, the German Federal Police and Homeland Security in Boston and Los Angeles.
Told Doyle: 'The reason for that is that he travelled so extensively. Our view is that there are other victims,'
Going on to add: 'The absolute number one priority is the identification and protection of children, protecting children wherever they are.'
He said police were following leads in Germany and America: 'But I cannot say more than that at the moment.'
Doyle went on to tell the lack of remorse shown by Ian Watkins 'potentially makes him the most dangerous sex offender I have ever seen.' 
In court testimony, Joanna Majic, 38, his former girlfriend, claimed Ian Watkins abused hundreds of young victims during years of drug-fuelled debauchery.
After going on to plead guilty to a told of 13 child sex offenses last month, ( "three counts of sexual assault involving children and six involving taking, making or possessing indecent images of children and one of possessing an extreme pornographic image involving a sex act on an animal," ) Majic had told Watkins was a prolific child sex predator and claimed that female fans offered up their children as victims.
That said, Majic went on to say that the true extent of Watkins sexual abuse would never be known because the mothers involved 'will never come forward.'
Said Detective Doyle: 'There is clearly a logical argument in that. Someone abusing a child is unlikely to come forward.
'The flip side is that we have two people (the mothers in question) sentenced with Mr Watkins. We found them and we will find others too.'
During sentencing today, Mr Justice Royce said Watkins viewed the babies 'not as human beings, but simply as sexual objects for his pleasure' and that he showed 'evident delight' in sexually abusing children.
Addressing Watkins, the judge told: 'You had many fawning fans. That gave you power. You knew you could use that power to induce young female fans to help satisfy your insatiable lust and take part in the sexual abuse of their own children.
'I am satisfied that you are a deeply corrupting influence, you are highly manipulative, you are a sexual predator, you are dangerous.
'The public and, in particular, young females need protection from you.'
Behind his celebrity lay 'a dark and sinister side', he added.
The judge spoke in court about an interview that Watkins had with the Probation Service, since the admissions he made last month, for a report.
'You spoke to the author of your desire to shock and your craving to push the sexual boundaries,' the judge said.
'This craving was fuelled by your use of cocaine and methamphetamine which increased your sexual aggression.
'You spoke of not knowing to what extremes you would have gone but for your arrest. It is difficult to imagine anything much worse.'
Police said after the sentencing Watkins was potentially the most dangerous sex offender ever, and their ongoing investigation now has spread to the United States and Germany.
Detective Chief Inspector Peter Doyle went on to offer of Watkins:  'he has shown no empathy, no sympathy or any remorse'.
'It's as if he just doesn't care. He has shown no remorse at any time. In my view, that potentially makes him the most dangerous sex offender I have ever seen.
'Offending against children does not get any worse. We are not talking about children of any age here, we are talking about babies. I don't know what he is not capable of.'
'For me he is a committed, organised paedophile. I believe that he has offended against other children.'
Watkins' lawyer attempted to argue that the defendant "unravelled" because of drug use and the pressures of fame.
Earlier the court heard Watkins phoned a friend from prison after pleading guilty to child sex abuse last month and described his evil crimes as 'mega lolz' – a famous phrase used by his band the Lostprophets and printed on their T-shirts.
His defense team also revealed Watkins believed he was 'set-up' by obsessed fans 'trying to hit on him' because he was too high on drugs to remember the abuse.
In a phone call from prison with a woman named Samantha on November 27 he said his crimes were 'not that bad' and said he had considered trying to trick a jury into believing he was innocent using his 'charm'.
'It was like either me go up there and say come on it wasn't that bad. Do I try to win them over with my charm? Or do I just make things worse for myself saying I was off my head, I can't remember,' he said.
Describing his abuse of children, he added: 'It was mega lolz. I don't know what everyone is getting so freaked out about.'
A day later, on November 28, he again showed no remorse, describing himself as a victim.
He told the same friend: 'It's so hard. There is a lot of f****** bulls*** chat I did to shock when I was off my head. There was no medical evidence. I'm not a paedophile, I'm not. You know I've plead guilty just to avoid a trial. I would never harm anybody.'
'When I go for sentencing I'm going to release a statement,' he said. When advised not to say it was 'mega lols', he responded: 'It's just lols now.'
The court also heard Watkins, 36, had images on his computer of children between the ages of two and 14. He also had 22 pictures of bestiality, showing sex with dogs.
A probation report published today deemed him a 'high risk' of causing serious sexual harm to children.
Despite asserting that he was too high to actually have committed the acts or set up by 'fawning' fans, police believe Watkins is a habitual sex offender who may have abused many more children.
Previously Ian Watkins insisted he was innocent and would fight until his last breath to clear his name.
His fans also rallied around him but were left in shock when he pleaded guilty to 13 offences on the day the jury was due to be sworn in at Cardiff Crown Court.
In October the remaining members of multiplatinum-selling act Lostprophets said the group had split up.
In a statement released to the public the band told the following: 'Many of you, understandably, want to know if we knew what Ian was doing. To be clear: We did not,' they said.
'We knew that Ian was a difficult character. Our personal relationships with him had deteriorated in recent years to a point that working together was a constant, miserable challenge.
'But despite his battles with drugs, his egotistic behaviour and the resulting fractures and frustrations within our band, we never imagined him capable of behaviour of the type he has now admitted.
'We are heartbroken, angry and disgusted at what has been revealed.
'Our hearts go out to Ian's family, the fans and friends he betrayed and, most importantly, the victims of his crimes and others like them.
'We hope for justice but also that Ian will truly take responsibility for what he's done.
'We would urge any other victims to contact the authorities.
Three police forces are now being investigated over claims they were warned Lostprophets singer Ian Watkins was a paedophile up to four years ago but ignored it.
His former girlfriend Joanne Majic claims she reported him at least eight times since 2008 after he confessed his sexual fantasy was to have sex with a baby.Watkins, the former Lostprophets frontman, was described by a prosecutor as a 'determined and committed paedophile' when he pleaded guilty to a series of charges last month.
Majic said he 'would have sex with anyone' and made one 15-year-old 'superfan' dress as a schoolgirl before convincing her to offer up her own baby for abuse.
The former prostitute, 38, said: 'I've always said to the police, there's hundreds of victims out there and you're never going to find them because the mothers are in on it.'
Such are the tawdry affairs of a glam rock star living a life too far gone from the mask of his alter ego…
above image found here