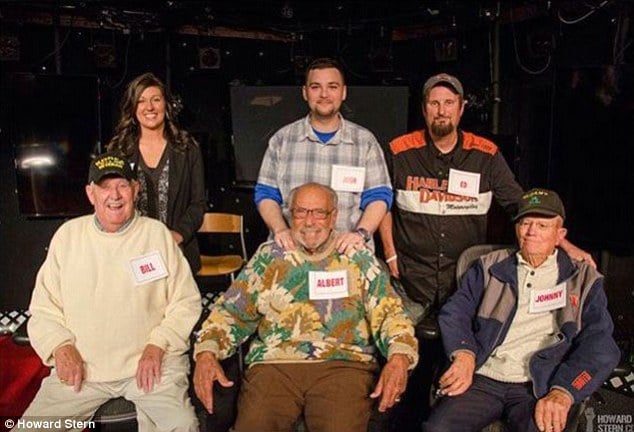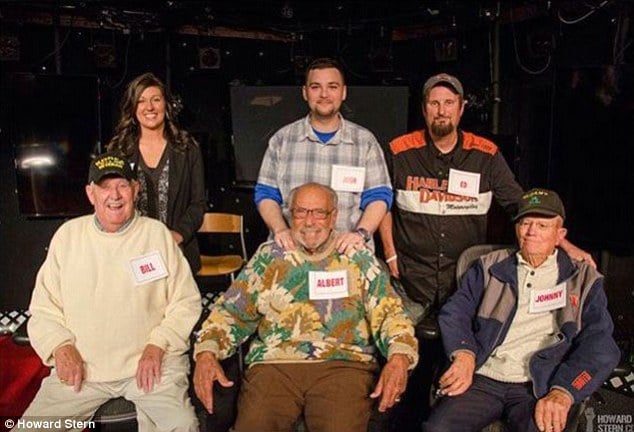 It could only happen on the Howard Stern show, but an 86 year old widower, Johny Orris, has gone on and died hours before he was to have sex after going on to win Stern's 'Get my Grandfather laid,' contest. Yes kids, if you can't get laid in a decade you probably wont get laid ever even if you go on to win a competition.
The incident (for a lack of better words) came to happen after Johny's grandson, Ed, went on to enter his grandfather in the contest. The grand prize was to be a menage a trois with two prostitutes at the famed Bunny Ranch in Nevada.
Prior to consummation, Johny and Ed were dining at the Sage Room Steakhouse at Harvey's Lake Tahoe when Johny Orris began choking on his meal, told Bunny ranch owner Dennis Hof to the Daily News.
Ed and the maitre'd went on to perform CPR before Orris would be pronounced dead after having been rushed to the hospital.
Prostitutes Caressa Kisses and Vanity went on to tell they were heartbroken upon hearing the news of Johny's death.
The trio are said to have corresponded almost every day since October in anticipation of Johny's big night.
Told Orris leading up to the consummation:
'I'm gonna be back here at 9-o'clock–you'd better be ready!,' 
Went on to tell Ed: 'He was on cloud nine, and anxious to get back to the Bunny Ranch,' 
Johny Orris had told Howard Stern that his wife died 11 years ago and that he hadn't had sex since. He went on to tell he loved his wife dearly and never strayed. After her death he remained celibate nevertheless he dreamed of having sex with 'big breasted black women. ' (doesn't everybody…?)
Following the contest, Ed and his grandfather spent the day flirting with the bunnies and Johnny was able to choose the two he wanted for his 'dream come true.' He chose the blonde and busty Caressa and a curvaceous brunette named Vanity.
In lieu of his big night, Orris flew all the way from Sullivan, Illinois and wanted to have steak 'before the big game,' Hof told TMZ. 
'Johnny said he was prepping for the "Super Bowl of Sex" and he never got there,'  
In spite of Johny's death, Hof and the bunnies let Ed use his grandpa's coupon for a free night of fun.
Ed told TMZ that he would have felt bad leaving the ranch without experiencing what it had to offer.
He went on to tell TMZ he didn't have sex with Caressa or Vanity 'because that would have been weird.' Naturally.
The Moonlight Bunny ranch is considered 'the finest adult entertainment facility' in Reno according to their website. 
Nevada is the only state to legalize any form of prostitution.