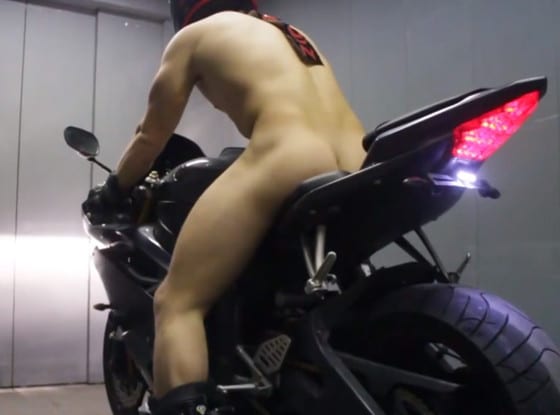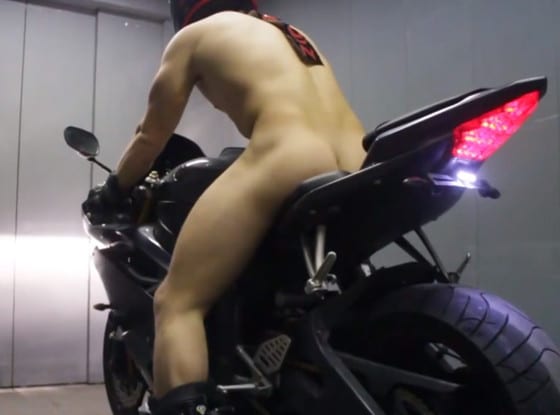 Cops in the German town of Munster are on the hunt down for a motorcycle rider who went on to recently ride his motorcycle in the buff except for a helmet and biker boots and of course stickers on their buff chest and back which read out Ballerboyz.
Cops believe the stunt originated on Facebook, where the man — posting under the handle "Ballerboyz" offered to ride naked through the town's Christmas market if 1,000 people liked his post.
Which he did, earlier this month.
Now, cops tell they are "attempting to identify the rider for potential charges."
Yet as disarming as the act may have been to some surprised onlookers, not all onlookers were necessarily sullied by Ballerboyz.
Told Birgit Weusthoff-Schulze to the Westfälische Nachrichten "It was not unappetizing to watch."
Others on the web have gone on to comment that the scene has reinvigorated kinky fantasies.
Indeed…