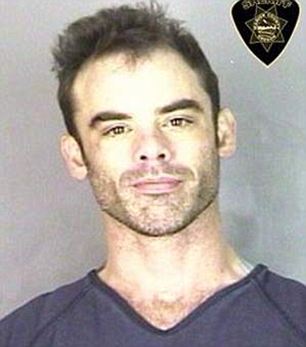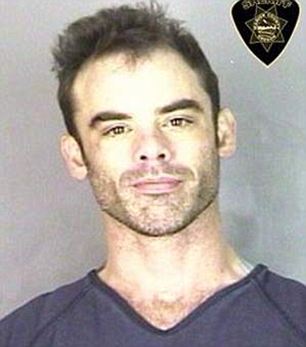 Andrew Frey of Beaverton, Oregon had the pleasure this weekend past to have his ass hauled away by as many 15 cops after taser failed to reign in him.
It all came to be when cops received a call that our collective hero was self pleasuring himself at Iggy's Bar & Grill in Salem to the dismay of patrons and staff.
According to Oregon Live, Andrew Frey began his wet dream session well before he made it inside Iggy's.
Earlier on Sunday, Frey called a locksmith but then allegedly refused to pay him for services rendered.
From there authorities tell that Frey wandered to a nearby convenience store and refused to leave until an employee escorted him off the premises.
That's when our collective wet dream entered Iggy's.
According to bartender, Frey began masturbating at the bar.
By the time police officers showed up, Andrew Frey had moved to the restroom for some privacy.
I know kids, I'm always milling around for my own spare cubicle when nature takes me too.
It wasn't soon long that cops were called, which led to Frey resisting their gestures to give it up.
Forced to resort to tasering Frey, cops found instead of subduing our hero, he only became further enraged.
With up to 15 back up cops going on to contend with the lusty spirit that is Andrew Frey, Frey went on to eventually capitulate and brought to Salem Memorial Hospital.
His ass has since been charged with public indecency, resisting arrest and theft.
As an aside, our medallion hero tells he has no recollection of the good times and admits he was on the good shit (meth) at the time.
Shouldn't you drop by Iggy's bar one night this week too…?