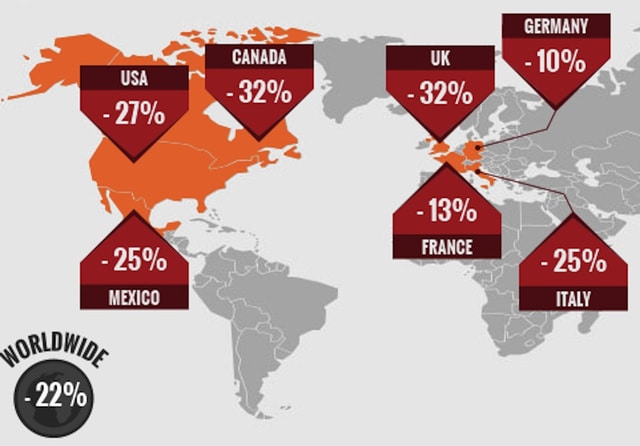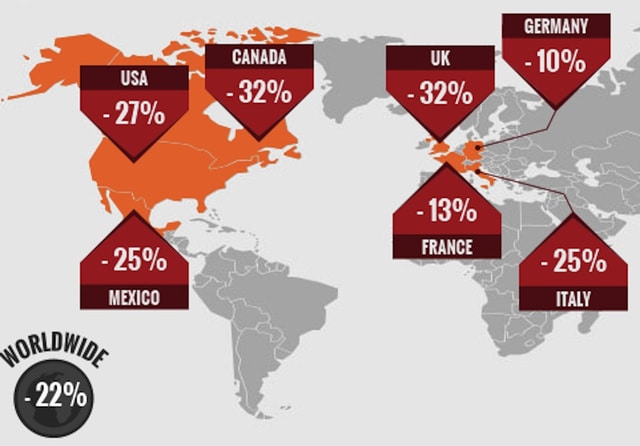 Kids, here's a study that only you can truly answer in the privacy of your boudoir. The notion of jerking off. Or rather the lack of it which is about to be common fodder as we approach common holidays, especially thanksgiving and Christmas.
According to a new study courtesy of pornhub (I know you're either all grimacing or desperately racing to get on to the site at this very moment)  people the world over watch far less porn on major holidays and on days in which major news events took place—jerking off was way down the day Osama Bin Laden was killed, for example.
Pornhub go on to tell how on Christmas Eve, worldwide porn watching was down in every country, for an average decline of 22%, except for in Japan, where numbers held steady. Why that country held steady may make sense when one appreciates the fact that Japanese are not really into sex with each other, so jerking off it seems is just a way of life. Oh well.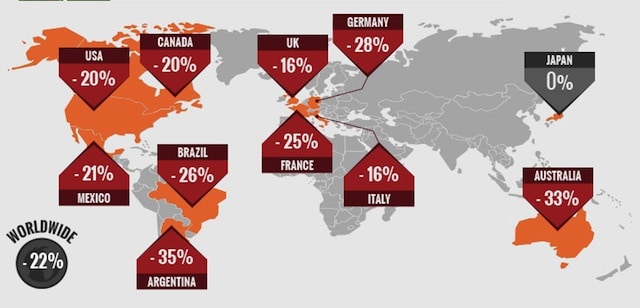 Whilst the world continues the drag of no jerking off leading into Christmas Day, Japan inexplicably goes on to show a solid 8% bounce on Christmas Day. Why exactly is anyone's guess. Again remember Japanese people don't like having sex with each other.
Easter day brings you all into religious fervor mode which is of course another way for you all to check your jerking off impulsiveness. Oh well. (see directly below).
Thanksgiving Day saw a 29 percent drop in the US.
But lo and behold kids, look at what happens kids. You all catch up on your jerking off amongst your shopping mall excursions. Yes kids shop and jerk off till you drop.
But the biggest holiday-related porn drop-off occurred on New Year's Eve, when average porn viewing was down across the globe by an average of 28 percent.
Perhaps not surprisingly major sporting and news events also led to a decrease.
2012 Super Bowl
When Kate and Wills tied the knot, UK porn viewing dropped 15 percent, then spiked back for the rest of the day. The Pippa factor perhaps?
And on the day Osama bin Laden was killed, there were 7 percent fewer visits from US users, who apparently chose more public means of celebrating.
"The stats show that people pull themselves away from their favorite Web site just long enough to watch things like the Olympics, the World Series, presidential elections, etc.," PornHub noted in announcing its findings.
And then there was this comment on the web that made me wonder as well:
Maybe PornHub just needs to offer some seasonal porn like Squaw Squats 4 andSausage Stuffed Turkeys 13 to get people in the mood.