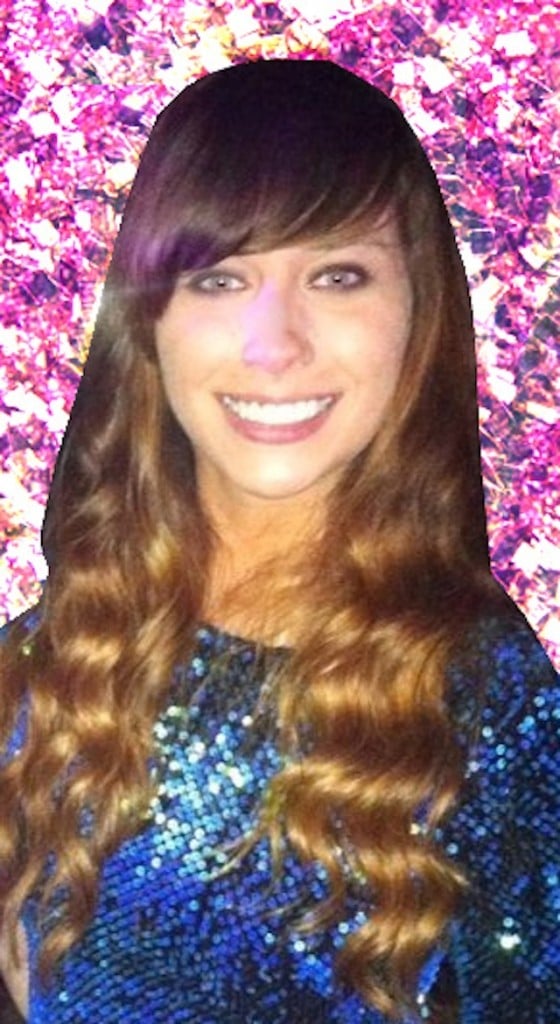 Kids it seems deranged sorority girl, Rebecca Martinson has found herself a new gig. Writing for vice. Her newest assignment? How she nearly came to give a double blowjob with her college friend on her frat 'douchebag' boyfriend at the time.
The read (if you want to call it that) is more shock and dribble and an affirmation that Rebecca Martinson has a wicked tongue in more ways than one.
Having first come to acclaim earlier this year when she was exposed as the deranged sorority girl with the foul mouth and thereby ensuring that all sorority sisters be cast in less than favorable light, Martinson has now achieved the unlikely. She has now become a mainstay delinquent for the anxious classes.
Writes our collective hero: The first semester of freshmen year, Kiki and I drove up from Virginia Tech, where we had been partying, to spend a couple of nights blacking out at UMD, where I actually go to school. I told Kiki I'd give her a free bottle of Burnett's if she blew my boyfriend. A handle of Burnett's costs around $15, which was about $2.6 million to us, considering we were college freshmen who had no clue how to budget and had already spent $900 drunk-eating Papa John's in one semester. To us, cheap ass liquor was like golden liquid inside a diamond encrusted bottle. Who wouldn't suck a dick for that?
Kids who would not suck dick for a chance of spilling some yummy tasting booze squirting down one's neatly pressed lapels?
One can only wonder what was going on in the minds of Vice when they commissioned their newest acquisition to pen this yummy episode of her life (and I am betting there's more nasty to come) but needless to say it's getting reader's attention and helping cement Rebecca Martinson as the defacto commentator of icky frat behavior which is neither here or there but more a sudden after thought of how last night's beer stains (amongst other stains….) ended up on Rebecca's and by extension your petticoat….
And then there was this reader's comment that brought a rueful smile to my face:
I didn't like the story because it has no core presence and gets nowhere within it's plot. Shes not a slut, not a whore, but an attention seeking writer attempting to make a name for herself for writing about her past idiotic ways. Like many of the other writers here at vice, it's bitch bitch bitch, complain, feel sorry for me, bitch bitch bitch, complain, rinse repeat. Don't get me wrong Vice has some good writers but for the most part they are all horrible. 🙁
Oh really? Rebecca Martinson now offered porn gig with scoreslive.com
Wow! Rebecca Martinson is now offered a paid internship with the tabloids.
Rebecca Martinson resigns and the reactions pour in: 'Bixch got hers!'
Yes Rebecca Martinson has finally resigned from Delta Gamma Sorority
Rebecca Martinson's sorority Delta Gamma to lose its charter?
Rebecca Martinson of Delta Gamma sorority gets a Barbie video take too.
Rebecca Martinson to be punished for her deranged Delta Gamma sorority letter.
Michael Shannon gives the perfect Deranged Sorority letter reading courtesy of Rebecca Martinson.
Indiana University's Kappa Delta sorority attend make believe homeless party and make fools of themselves.
Rebecca Martinson has foul mouthed tweets too. More shit courtesy of Delta Gamma sorority's University of Maryland.
Identity of Delta Gamma sorority's University of Maryland freeky letter writer revealed.
Delta Gamma sorority's University of Maryland creepy letter will make you gush.
Indiana University's Kappa Delta sorority attend make believe homeless party and make fools of themselves.
Are you a Swug? Senior washed up girls who no longer believe in love (for now).
Suzy Lee Weiss ivy league letter causes America to reflect on the misery of getting ahead.