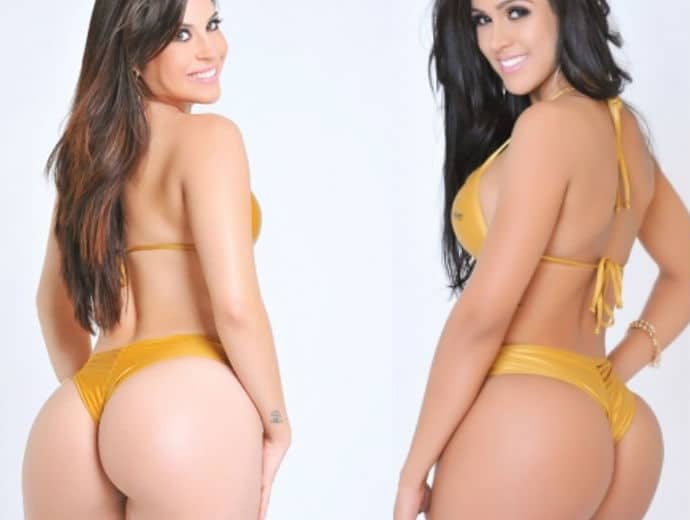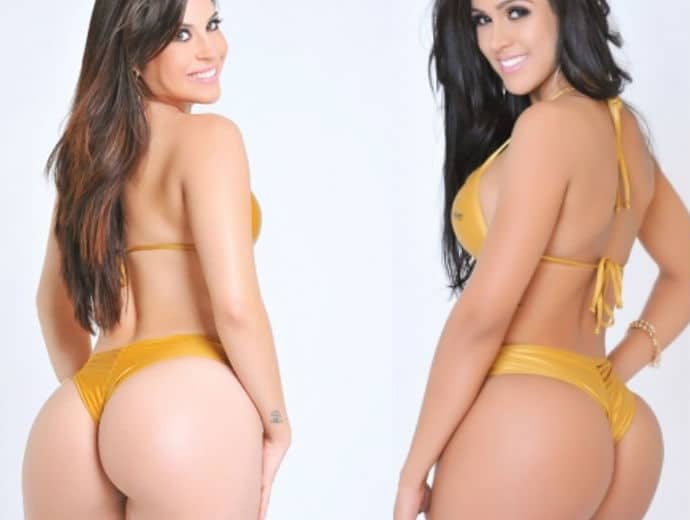 Dai Macedo, a 25 year old model who sports a 42 inch bottom has won Brazil's 2013 Miss Bum competition.
Dai Macedo, who represented the central state of Goias in the nationwide search for the woman with the most bodacious butt in all of Brazil, was chosen from among 15 finalists by the contest's grand jury in Sao Paolo this week.
"It's a lot of work, a lot of devotion," Macedo told Agence France-Presse by way of an interpreter. "I denied myself a lot of things. No nightclubs. No sweets. I went to the gym Saturdays and Sundays."
The sacrifice is well worth it. Miss Bum Bum winners become instant celebrities in Brazil, and receive a fortune in endorsements.
That said winning did come with its share of drama. Earlier this year, a columnist for Brazilian newspaper O Dia accused Miss Bum Bum contestants Mari Sousa and Eliana Amaral of bribing judges in attempts to win.
In a note published in October, well in advance of the winners being announced, the newspaper reported that Sousa had secured top honors by paying thousands of dollars to judges. It also claimed Amaral paid $32,000 to judges and would come in second.
Those ethically suspect predictions did not pan out (although Amaral was awarded third place), but even the future bum-bum queen became embroiled in the scandal at the time. Angered by the accusations, Macedo joined other contestants in lashing out against corruption in Miss Bum Bum via social media, according to News.co.au.
Macedo distanced herself from the outburst after winning the competition.
"I'm all emotional. I didn't expect to win," Macedo said, according to News.co.au. "All hell broke loose on social media sites but now I can say the contest was real."
The new Miss Bumbum has in the past indicated her backside had not always been such a marketable asset.
'It isn't 100 per cent natural. I had a butt lift. I always had a large backside but liposuction improved it,' she said.
The brunette said she hoped one day to become a television presenter.
What do you think kids, did Dai Macedo deserve to win Brazil's Miss Bum Bum competition?
story via huffpo
above image found here