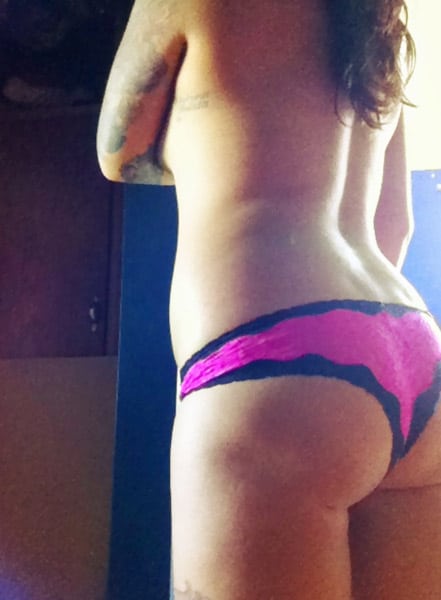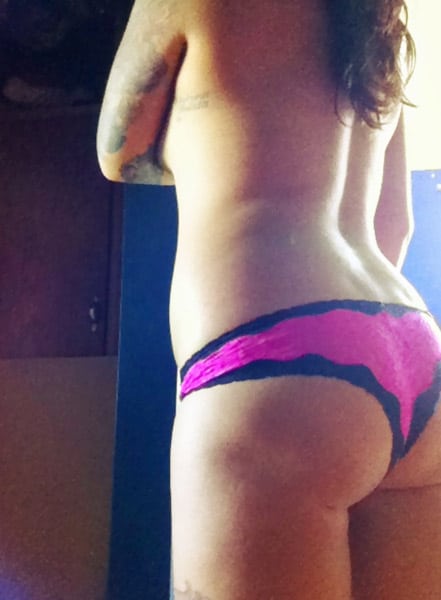 A 22 year old woman, Alicia Ann Lynch who went on to cause uproar after donning a Boston Marathon bomber victim costume has gone on to tell that she has become the subject of death threats. This after having been fired  from her job after posting an image on twitter which was widely lambasted.
Since posting the costume on twitter, users have gone on to deplore the young woman, with some calling her an 'absolutely disgusting human being' and saying her costume was 'insensitive, low, [and] heartless.'
Also not impressed was one Boston Marathon victim, Sydney Corcoran who went on to tweet:
'@SomeSKANKinMI You should be ashamed, my mother lost both of her legs and I almost died in the marathon. You need a filter.'
Yet things have gone from worse to bad as the blog EveryJoe.com has since unearthed nearly two dozen photos of the Bay City, Michigan, resident posing nude or in little more than her underwear. Images which have since gone on to become viral.
The images and videos had been originally posted on her Tumblr account, which has since been shut down along with her Twitter and Facebook pages.
In some of the photos, Lynch is seen topless or covering her breasts with her hands. At least one of the images depicts her naked buttocks.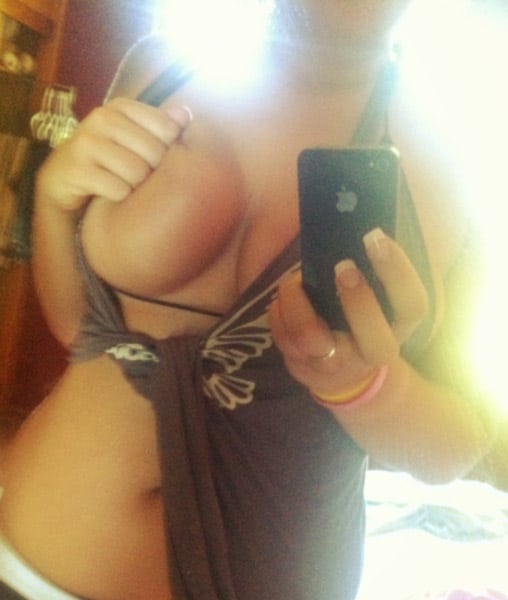 Deciding to temporarily reopen her since closed twitter account, Lynch went on to tweet to users beseeching to be left alone: 'Plz stop with the death threats towards my parents. They did nothing wrong. I was the one in the wrong and I am paying for being insensitive.'
In addition to a simple 'I'm sorry' tweet, Lynch went also to tell: 'I have been fired from my job. I am paying for what I thought was a simple joke. I know it was wrong now. I wasn't thinking.' 
When the backlash continued into November, many Twitter users started speaking out against the hate messages directed at Alicia Ann Lynch.
User @HannahBuhnanz said that she ran the marathon and knows that 'angry responses are exactly what fueled the bombings to begin with.' 
'You guys, stop, Cyber bullying another human being is not going to undo her actions. She has apologized.' 
This week, Alicia Ann Lynch went on to send a message to Buzzfeed, which originally reported the online outrage, to once again apologize for her actions.
'It seems as though my outfit was too soon, and will always be that way, it was wrong of me and very distasteful,'
'My costume was not meant to disrespect anyone, ever. I am truly sorry to anyone that I may have offended or hurt with this. I know my apology doesn't ever fix anything that has been done, but at least know that I am being sincere. I can't undo my actions or make up for them, but my apology is a start.'
In a strange twist, Alicia Ann Lynch tells that she didn't post any of the apology tweets when her account was briefly reopened.
'I had apologized a few hours after posting and the apology went to deaf ears and blind eyes, so I had deleted all my social accounts,'
'It seems someone is trying to look out for me and help me make things better, which I also great appreciate.'  
In her interview with BuzzFeed, Lynch said she had received voicemails containing threats on her life.
'They want to slit my throat and they want to hang me and tear off my face.'
Nevertheless, Lynch has told the threats of rape were worst of all since she was the victim of a sexual assault last Thanksgiving.
'When people bring up the rape stuff, it kind of hits a spot, but I don't show it. I'm over it, but it's something that I would never, ever wish upon someone no matter what they had done. They can dress however they want.'
Lynch has since played down the fracas, claiming that her intent was simply to celebrate the Day of the Dead by being 'funny.'
'I was a survivor of a marathon,'
 'And it's not like I was walking around with a fake leg or my arm torn off or something like that.'
Lynch said that before donning the outfit, she ran the idea by the father of a friend, who ran in the Boston Marathon, and he was not offended by it.
Asked if she feared experiencing problems getting a new job, Lynch told: 'I have nothing to hide,'
 'It happened, I made a mistake. I just have to learn from it. I'm not a terrible person.'