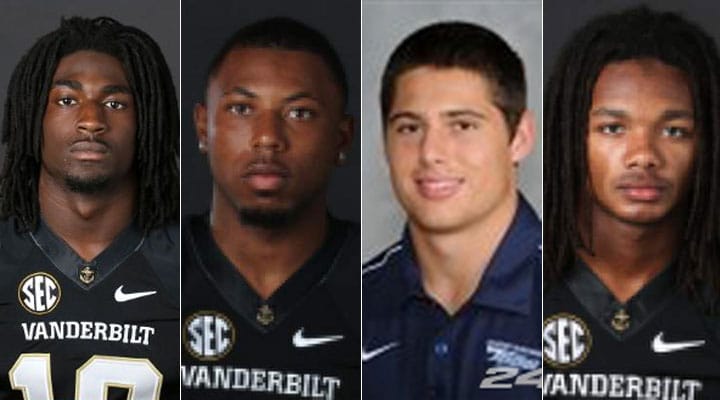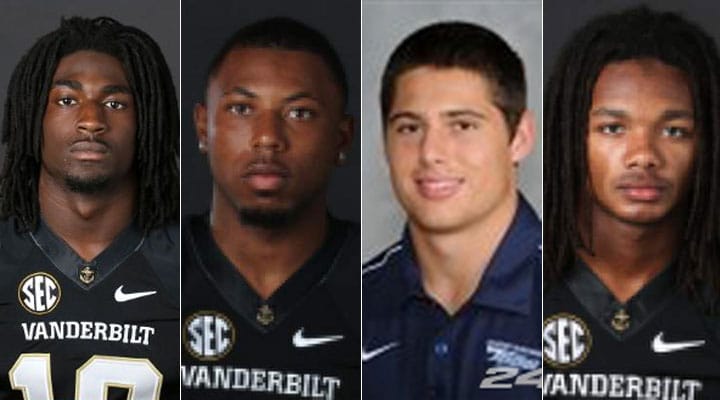 Authorities have gone to indict a total of four Vanderbilt football players on charges of rape over the weekend of unconscious 21 year old woman.
Charged were Brandon Vandenburg, Cory Batey, Brandon Banks and Jaborian McKenzie with five counts of aggravated rape and two counts of aggravated sexual battery. Vandenburg has also gone on to be charged with one count of unlawful photography and tampering with evidence.
Ex Vanderbilt Football players guilty of rape. Not too drunk after all.
Told District Attorney General Torry Johnson: "Although four people are being charged at this time, the investigation is still on-going into the actions of other individuals and the role(s) they may have played in this incident."
The incident said to have occurred this past June in Vanderburg's dorm has since led to university officials releasing a statement.
Said Vanderbilt's Vice Chancellor for Public Affairs Beth Fortune: We are shocked and saddened by the allegations that such an assault has taken place on our campus and that they include members of our football team. When certain facts first became known to us, we moved swiftly and decisively to remove these players from the team, suspend them from the university on an interim basis, and bar them from campus. Even before the university took those actions, the Vanderbilt University Police Department contacted the Metropolitan Nashville Police Department, and we have cooperated closely with them and the District Attorney's office during their investigation.
We respect that at this point in the criminal justice process no determination of guilt has been made and that the accused are entitled to the presumption of innocence. Recognizing this, we are focused on doing everything we can to prevent any future incident like this on our campus.
To date the men men are accused of raping an unconscious woman in Vandenburg's dorm room in June. The police were notified of the alleged crime after university officials checked the dorm's surveillance footage regarding an unrelated incident.
Abigail Boyer, director of communications and outreach at the Pennsylvania-based Clery Center for Security on Campus has gone on to tell  that sexual assault victims often decline to report sexual crimes because they know their assailant, the respect that such figures have attained or campus or fear how the incident will look to others.
Vanderbilt has since dismissed the players from the team June 29.
Because a football hero can always get away with the vilification of women until of course they can't…