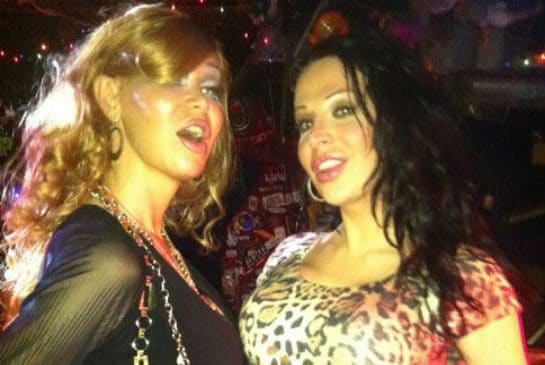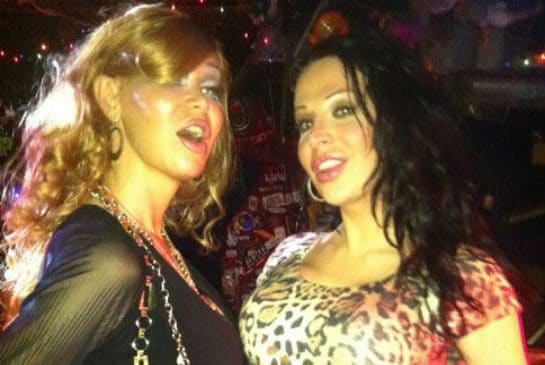 Two Canadian transgender artists have been banned from flying WestJet after one of them took off her clothes in a mid air strip show whilst en route to  Edmonton this past Thursday.
The incident is said to have come to pass when Lexi Sanfino, traveling companion of Nina Arsenault took to taking her top off and walking up the plane's aisles and performing a strip show. For her troubles Sanfino was tackled and ordered by staff to cover up.
According to the transgender artist she went topless after what she deemed an offensive question when a flight attendant asked whether she used to be a man. It is then that the artist decided to retaliate and shock the offending flight attendant.
Told the artist: "She came over and said, 'You guys have to teach us how to do our makeup. And then they were like, 'You know, because you used to be guys, right?' "
Reiterated Arsenault: "She walked down the aisle with quite a bit of grace and flamboyance and had her arms out. And then the flight attendants came and covered her up, saying 'Think about the children!' "
Contacted via Facebook, Sanfino added: "My actions spoke louder than words."
WestJet spokeswoman Brie Ogle has gone on to decline commenting on the incident as it is under investigation by police. Ogle went on to say she was unaware of Arsenault and Sanfino's complaints.
"If our guests would like to contact us, we would be happy to work with them to address their concerns. However, we have not had a complaint at this time."
When the plane landed, RCMP officers were waiting to arrest Sanfino.
Arsenault said she filmed the arrest, which the officers objected to. When she refused to stop filming, she alleges they handcuffed her as well.
Arsenault was eventually released without charge, while Sanfino was charged with causing a disturbance.
Alberta RCMP Sgt. Josée Valiquette confirmed the arrest but would not comment on the allegations.
"We will not be able to speak to the details of the investigation as the matter will be before the courts," she said. "If these people feel they were not dealt with appropriately, they can make a complaint at the appropriate location."
Arsenault and Sanfino said they were taken to an RCMP holding cell, where Arsenault claims an officer took her camera and deleted photos and a video of the arrest.
The artists have also gone on to claim the officers began referring to them as males after seeing their passports.
"They were addressing us by male pronouns," said Arsenault. "I was like, "OK dude, I understand that legally it says 'M' on our passports, but we present as women. . . . Everyone knows I've had a lot of surgical procedures to feminize myself."
"They said, 'Just so you know, we might have to put you two in the male prison.' "
Regarding the alleged comment, Sanfino said, "All I kept thinking is they are threatening me with one hell of a good time."
Arsenault alleges an officer questioned her about her operations.
"He said, 'So have you had the final sex change surgery? Do you have the original parts down there? Did you get something new?' I said, 'I don't think that has anything to do with my arrest.'
"Let's face it: if you're legally male, it's not even illegal to remove your top," said Arsenault. "I think that was the politics she was exposing. If you're going to treat me like a male, then I'll put this in your face. Which begs the question: now am I?"
Both Nina Arsenault and Lexi Sanfino are known to be ardent champions of transsexual rights and Ms Arsenault is a well-known in Canada as a columnist, artist and sex worker.
Nina Arsenault is also best known for her one-woman stage show called The SiliconeDiaries.