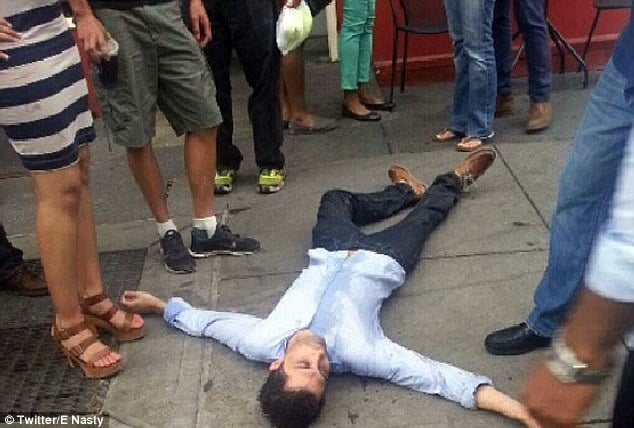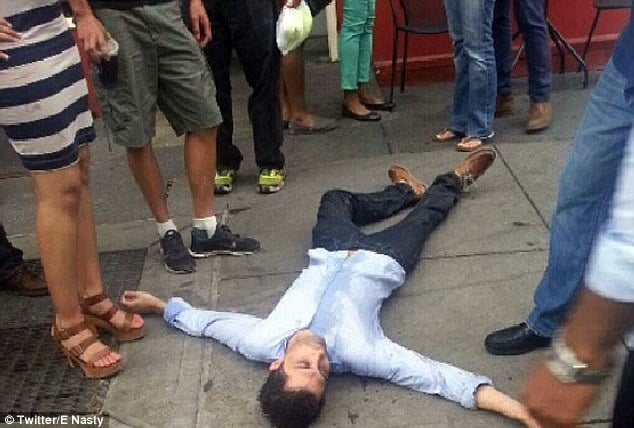 A man said to be a former Goldman Sachs employee was critically injured after being punched by an African American diner, Dennis Reddish after the man spewed racist epitaphs at him and his girlfriend.
The incident said to have taken place last night at Benny's Burrito at NYC's West Village is said to have come about after a drunken man stumbled on to the African American couple's table.
At the time Dennis Reddish, 25 made an effort to assist the inebriated man who had told that he had just been fired by Goldman Sachs and that his wife had just left him.
In turn the inebriated man responded: 'You n*****s are why I lost my job.'
One eyewitness went on to say that the unnamed man went on to say about Reddish: 'This n****r wants to fight me!'
At which point Reddish purportedly offended by the man's comments went on to strike him in the face which caused him to fall backwards on to the curb where he hit his head and become unconscious.
Eyewitnesses go on to tell that Reddish attempted to strike the man a second time but was held back by restaurant staff. It was not until Reddish noticed that the drunken man was bleeding profusely from the head and unconscious that he took off on foot, leaving his girlfriend behind.
Police were subsequently able to round up Dennish who has since been charged with assault whilst the unnamed man was taken to Beth Israel Medical center where he remains in critical condition.